Location :
New Delhi, India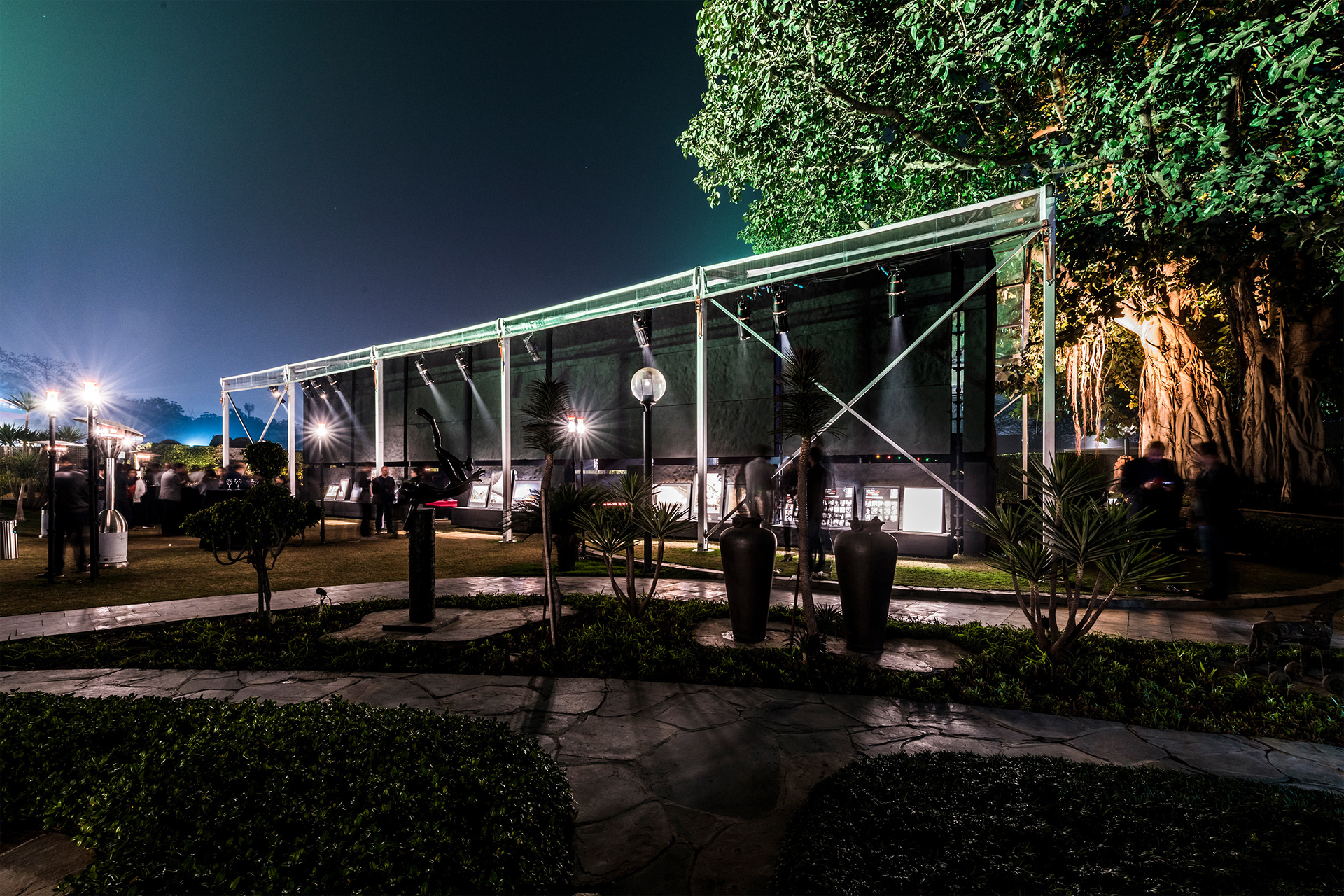 "The archetypal dark formation celebrates light in public space"
The vision behind the Community House is to provide a space to encourage interaction and to inform people by exposing them to an ever-evolving design aesthetics. 

​​​​​​​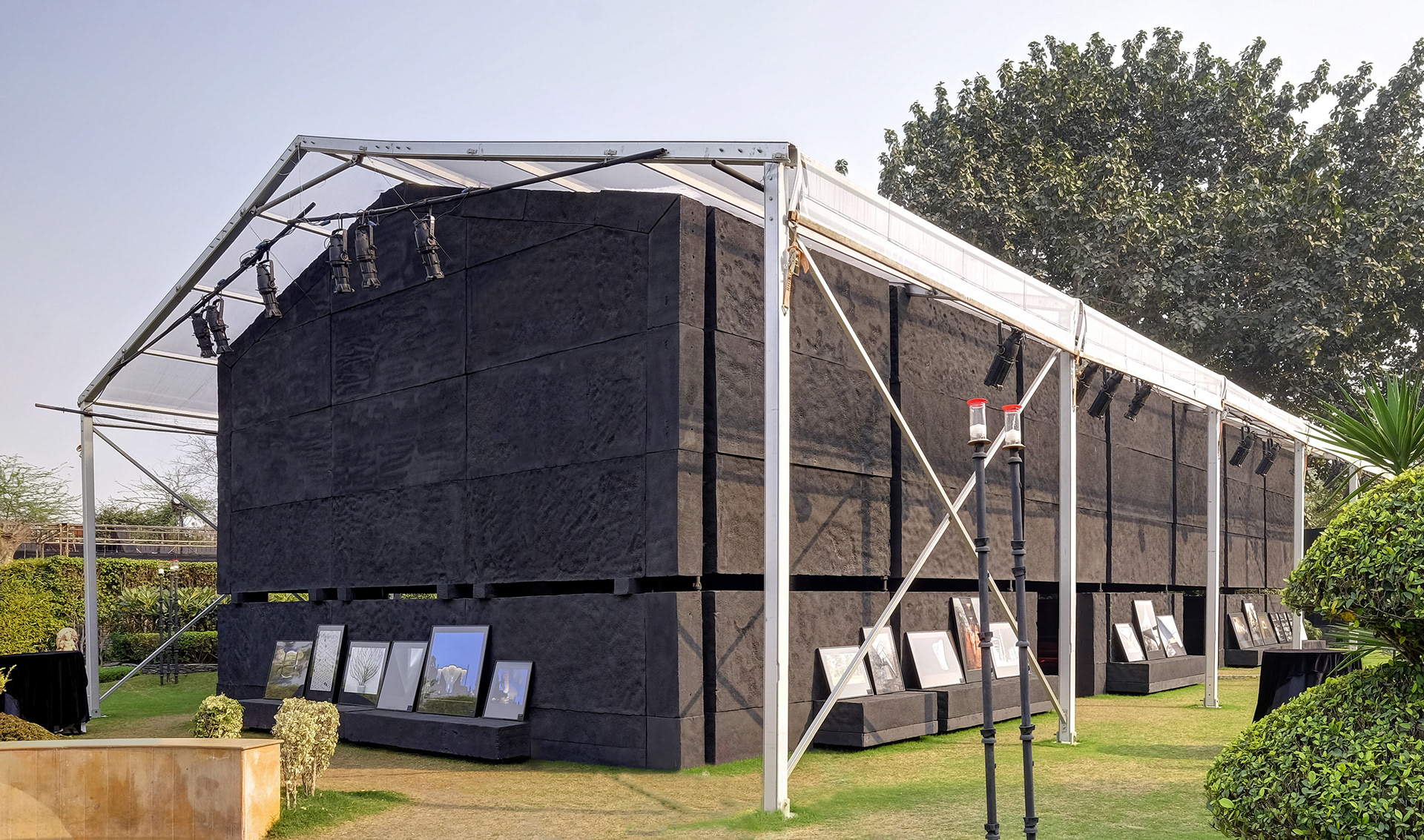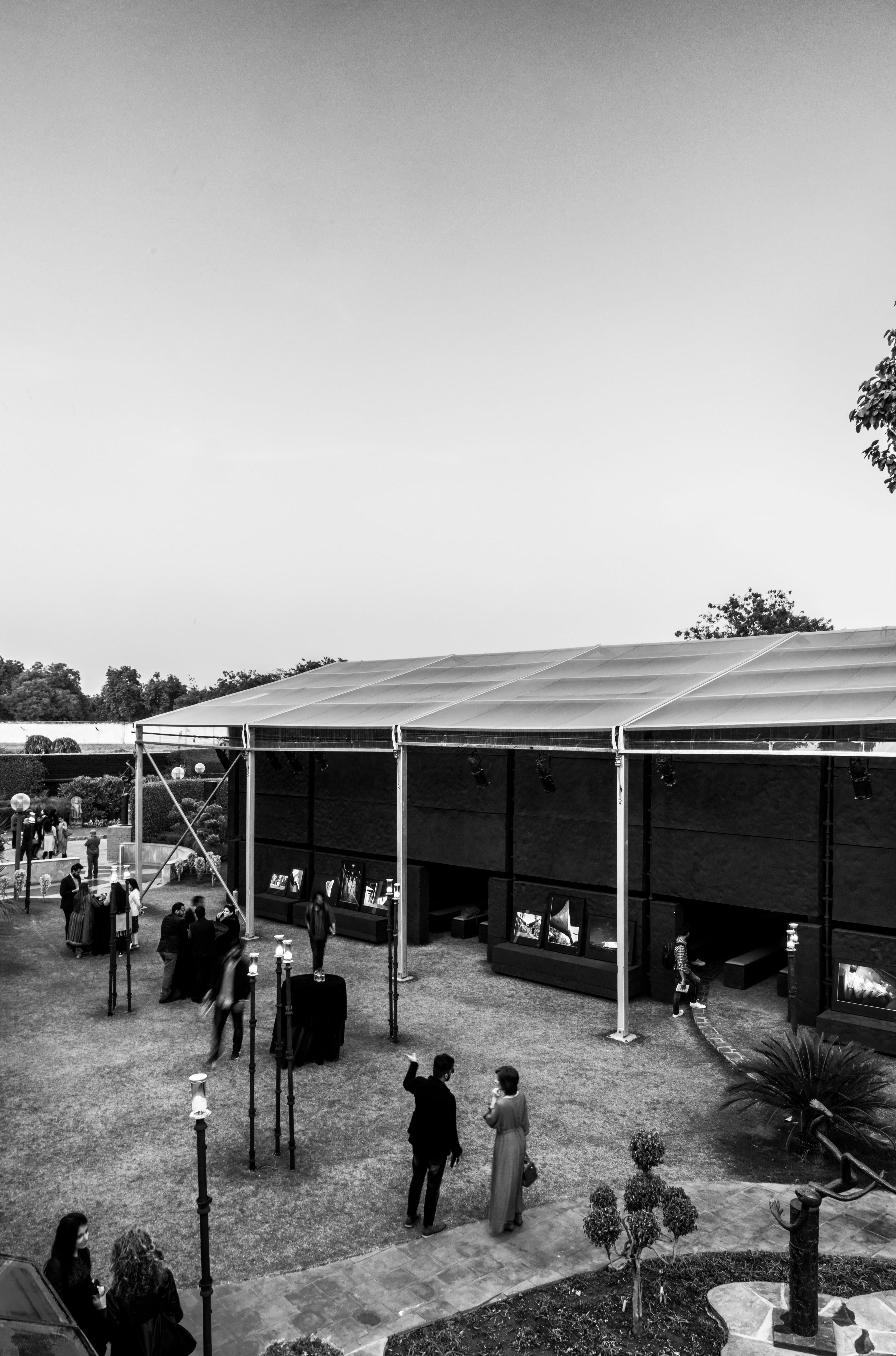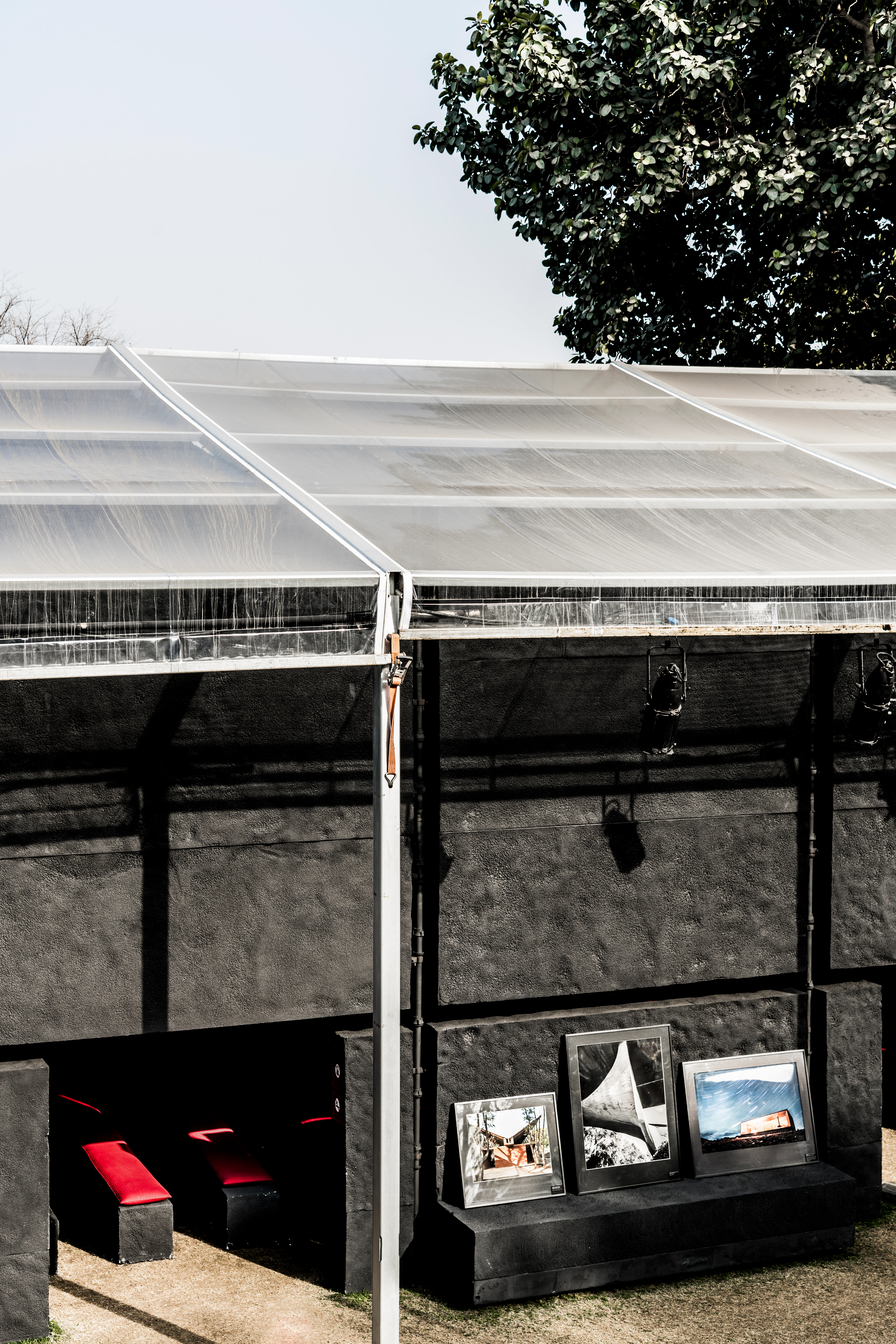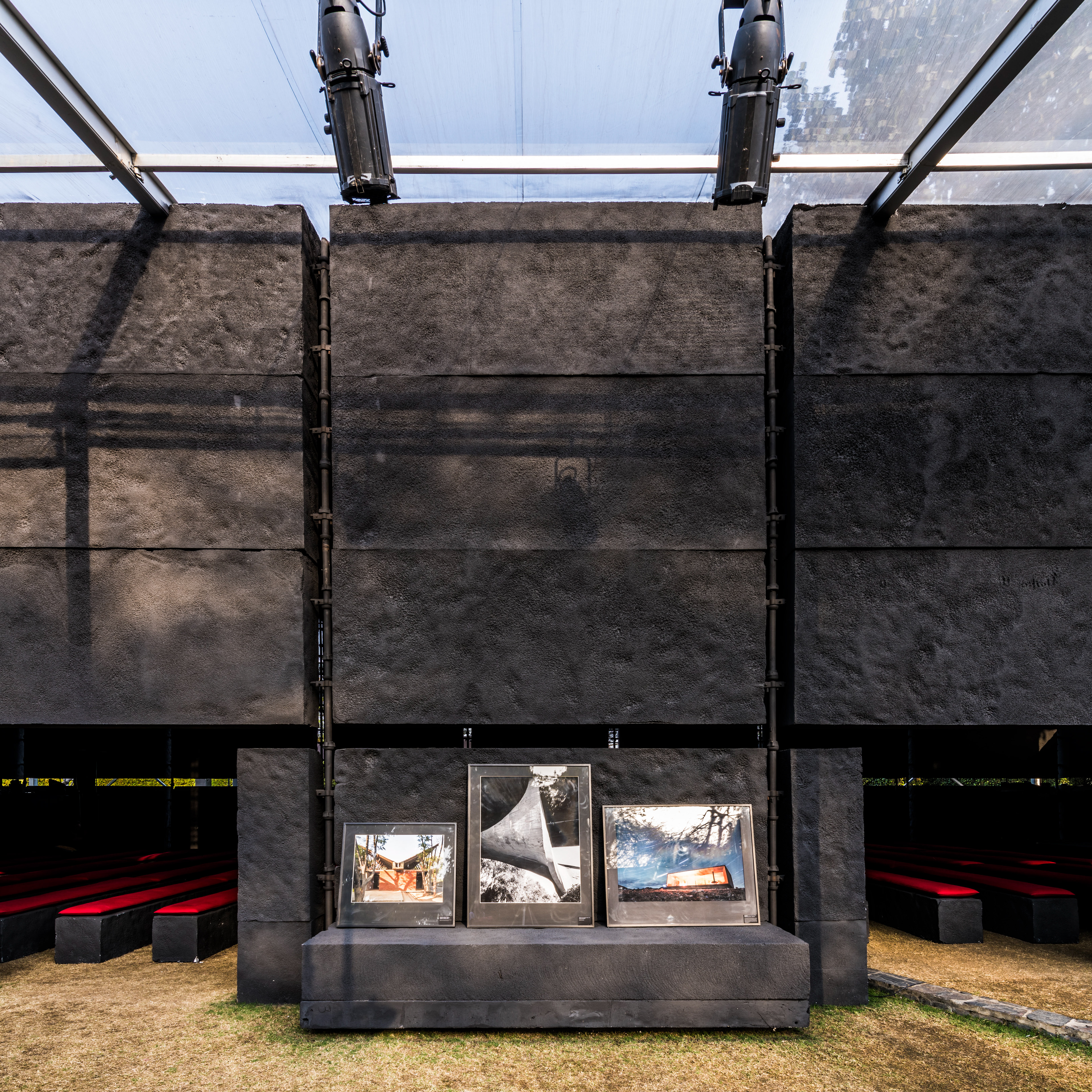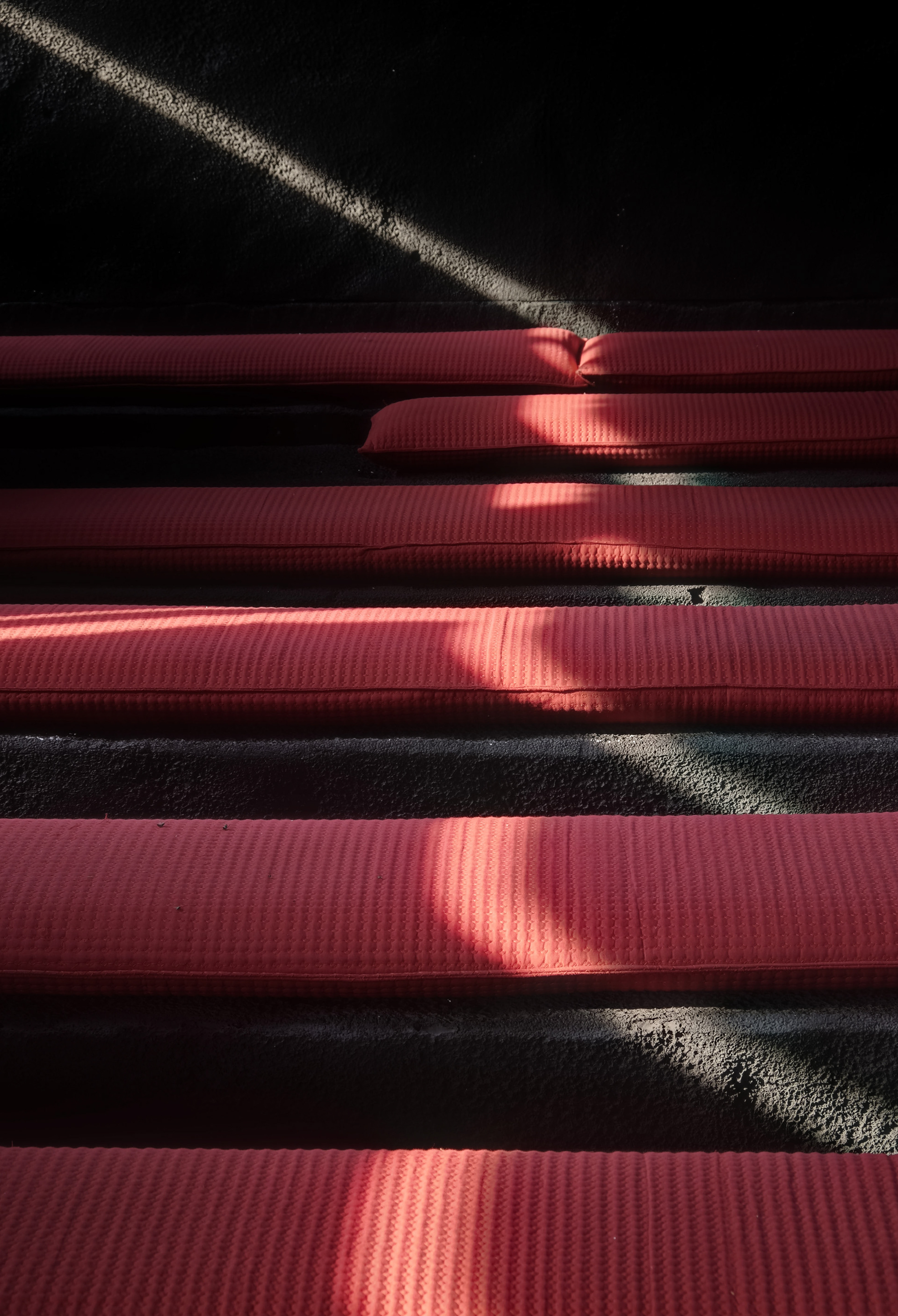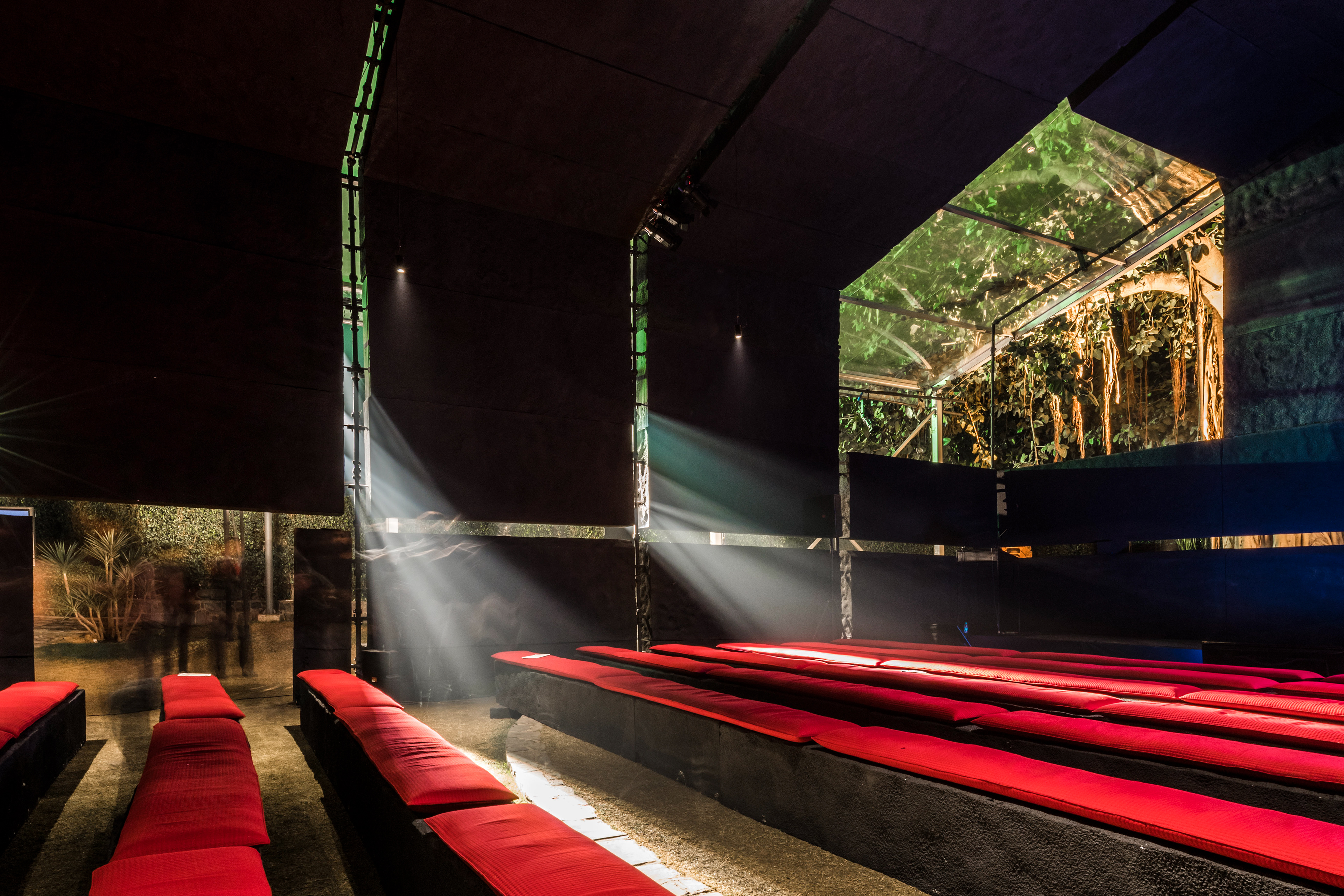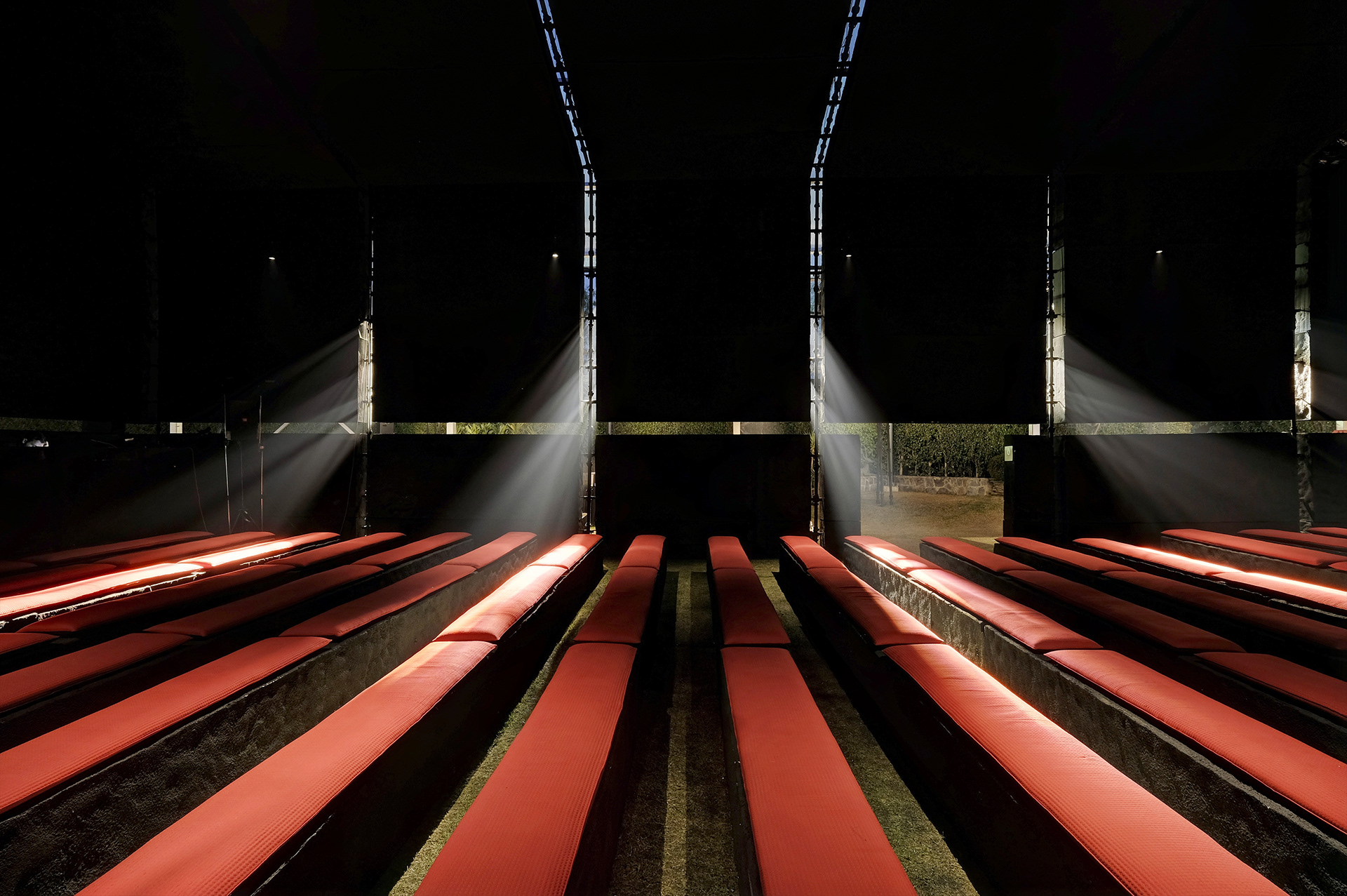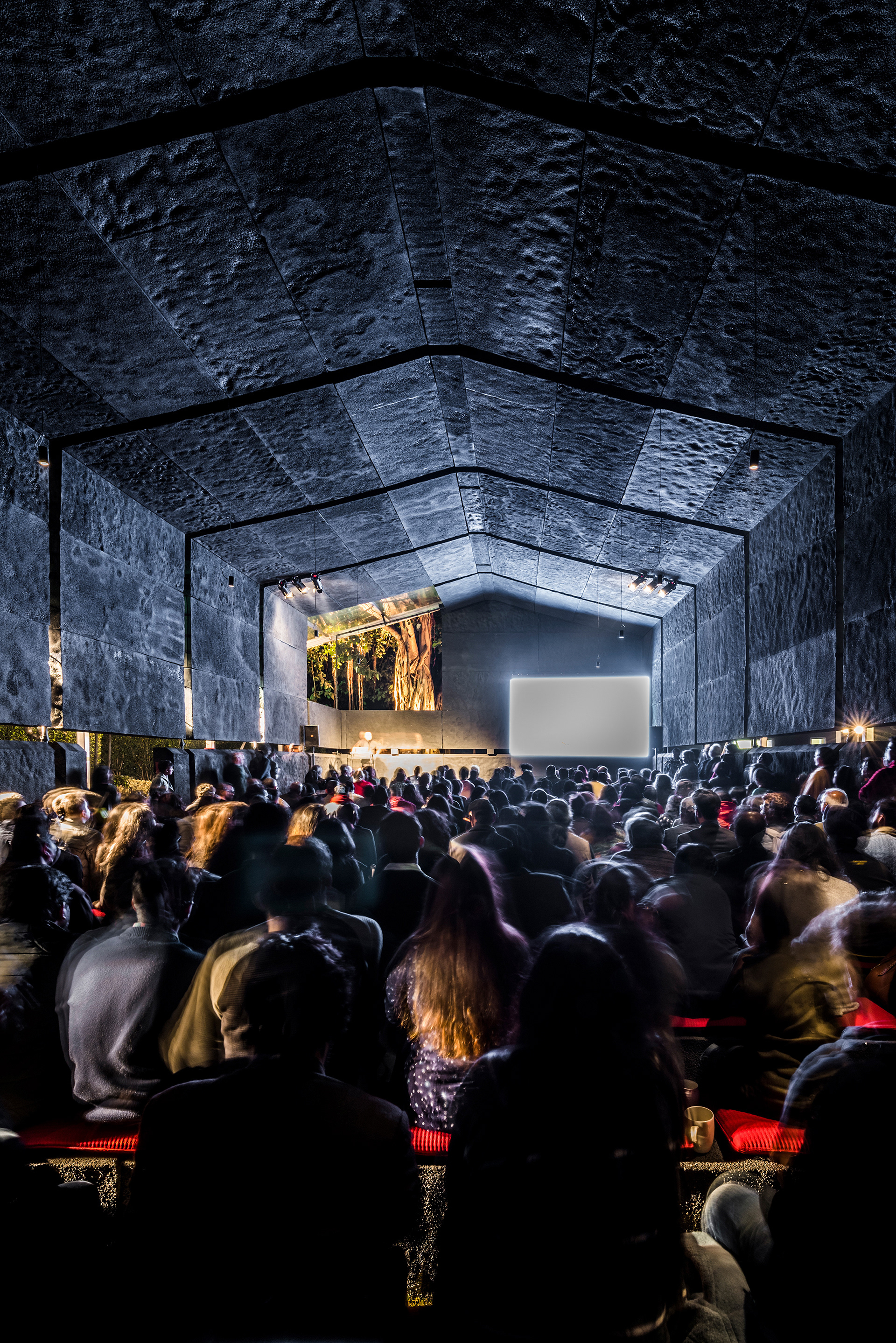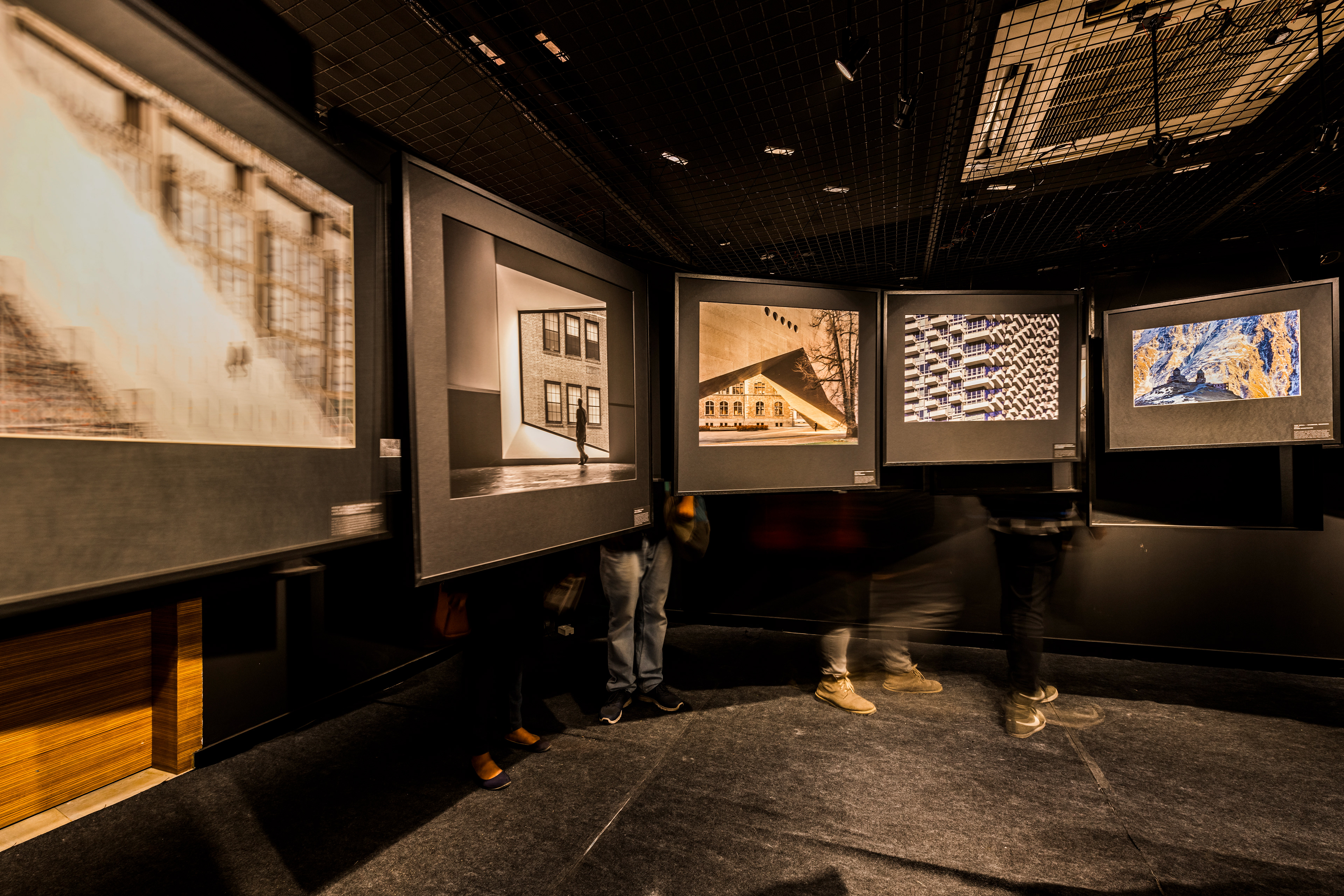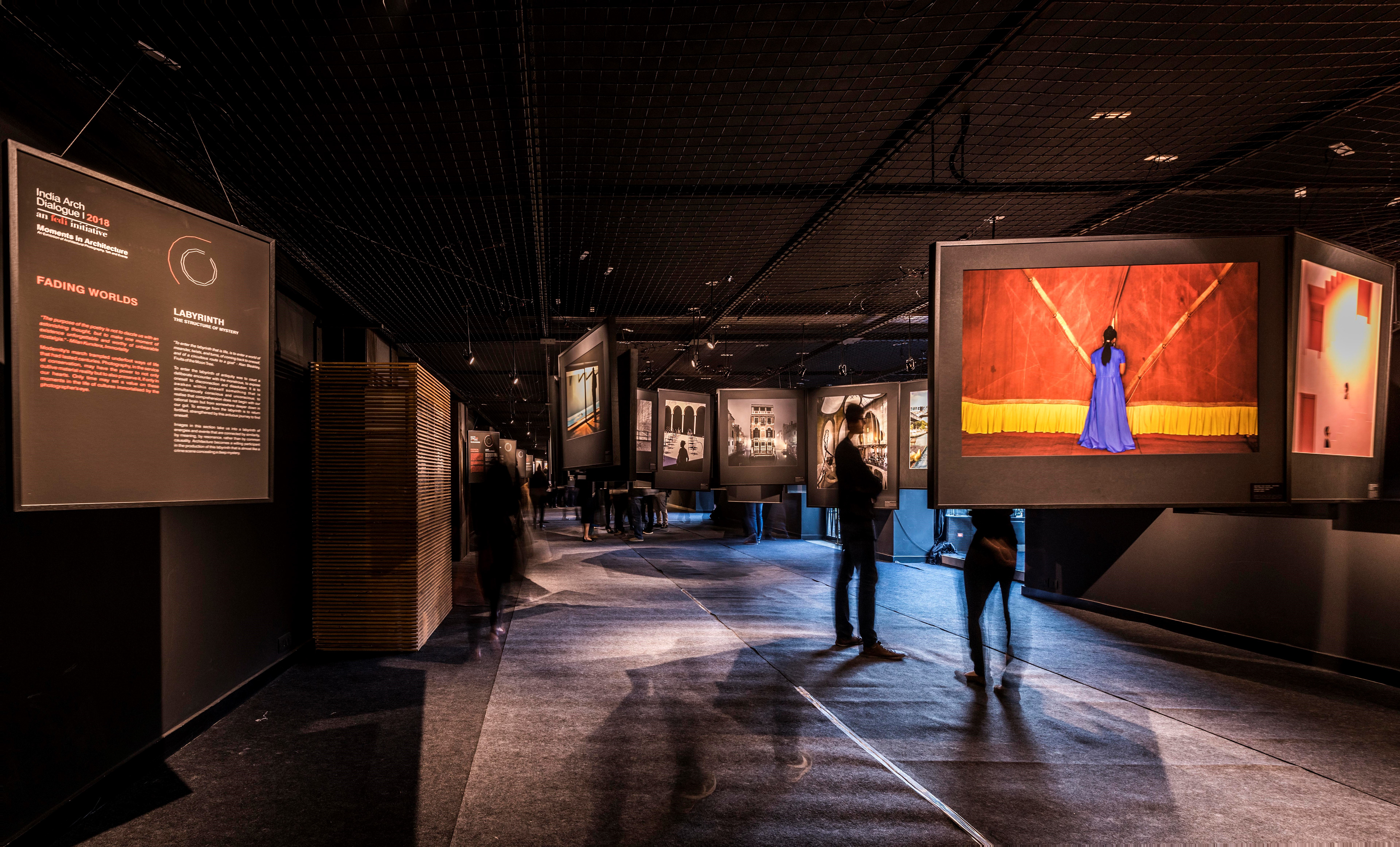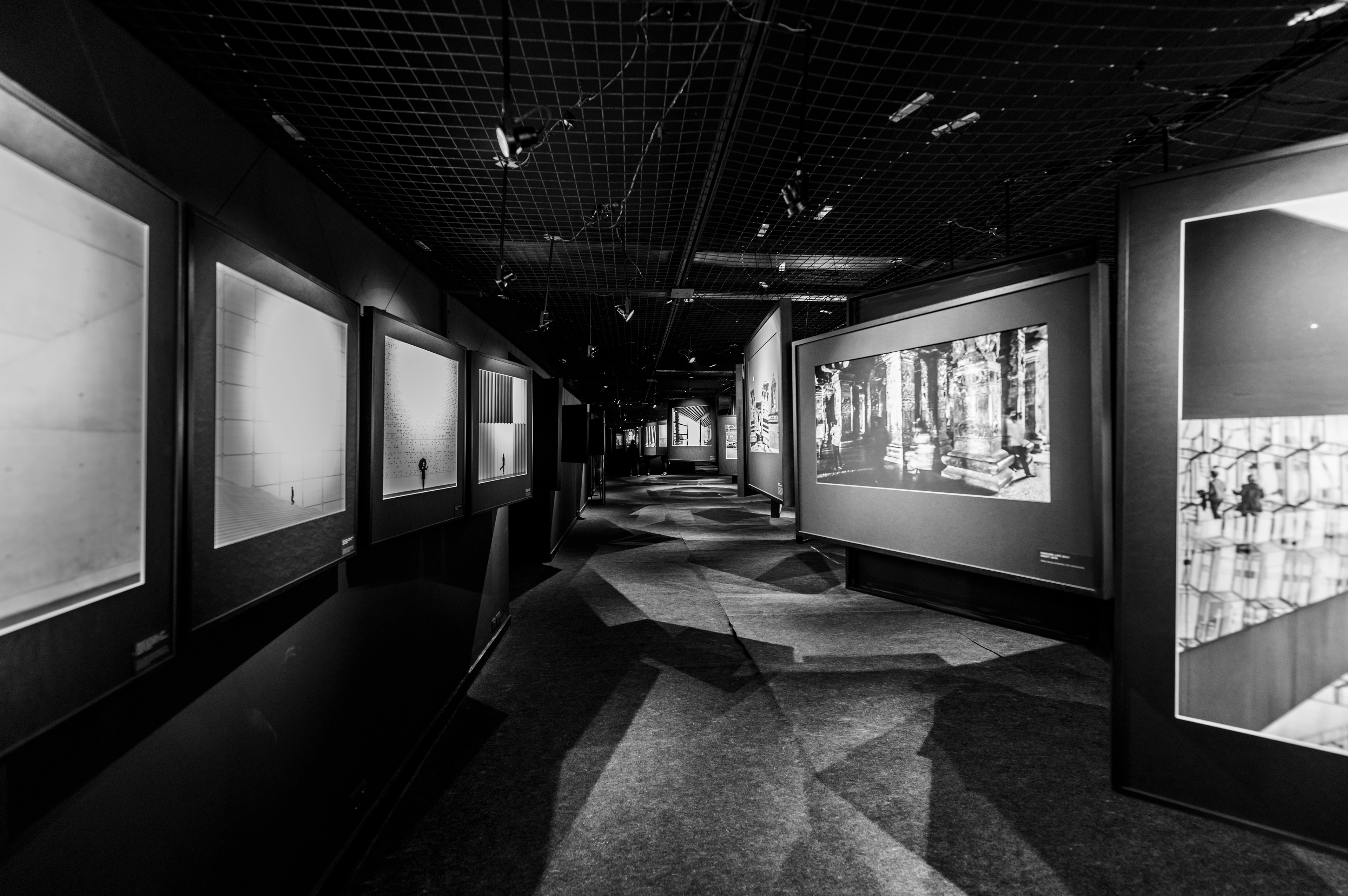 It is incidentally built as a temporary installation, which could also be conceived as a permanent construction, and is shaped as an archetypal house which encloses a space akin to a large ' Baitakh' for 300 people, a contemplative, yet interactive meeting place for both the performers and audience members.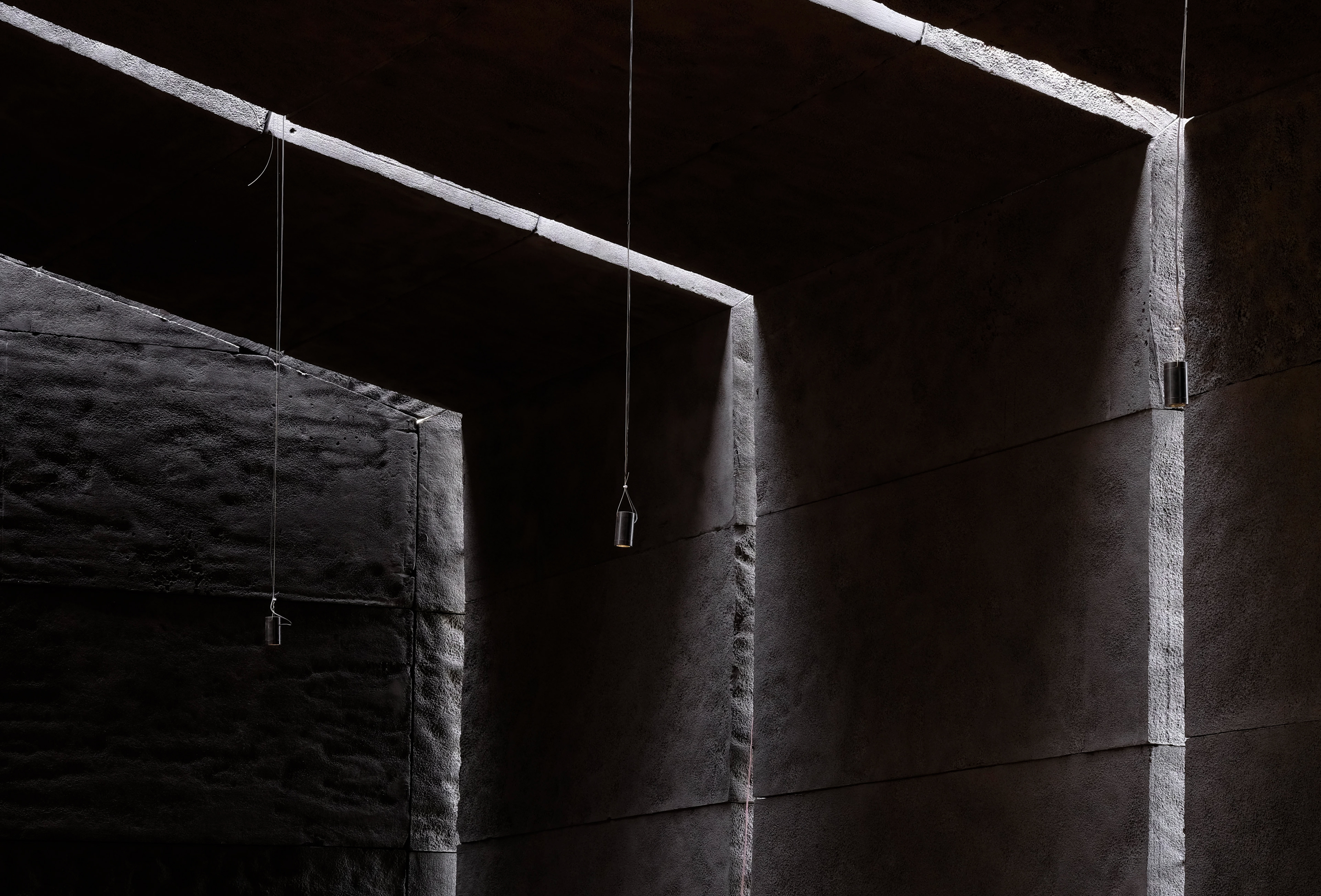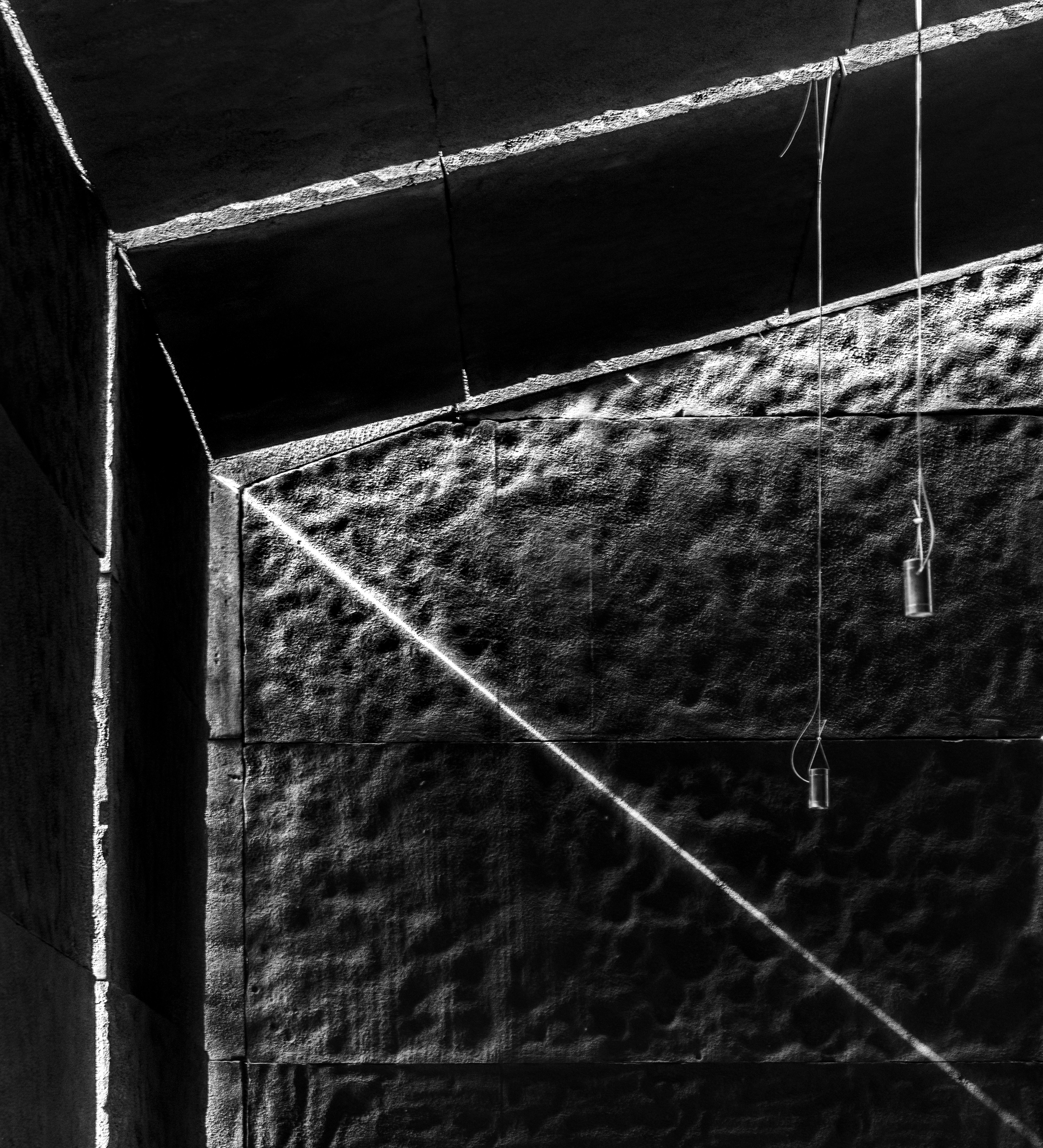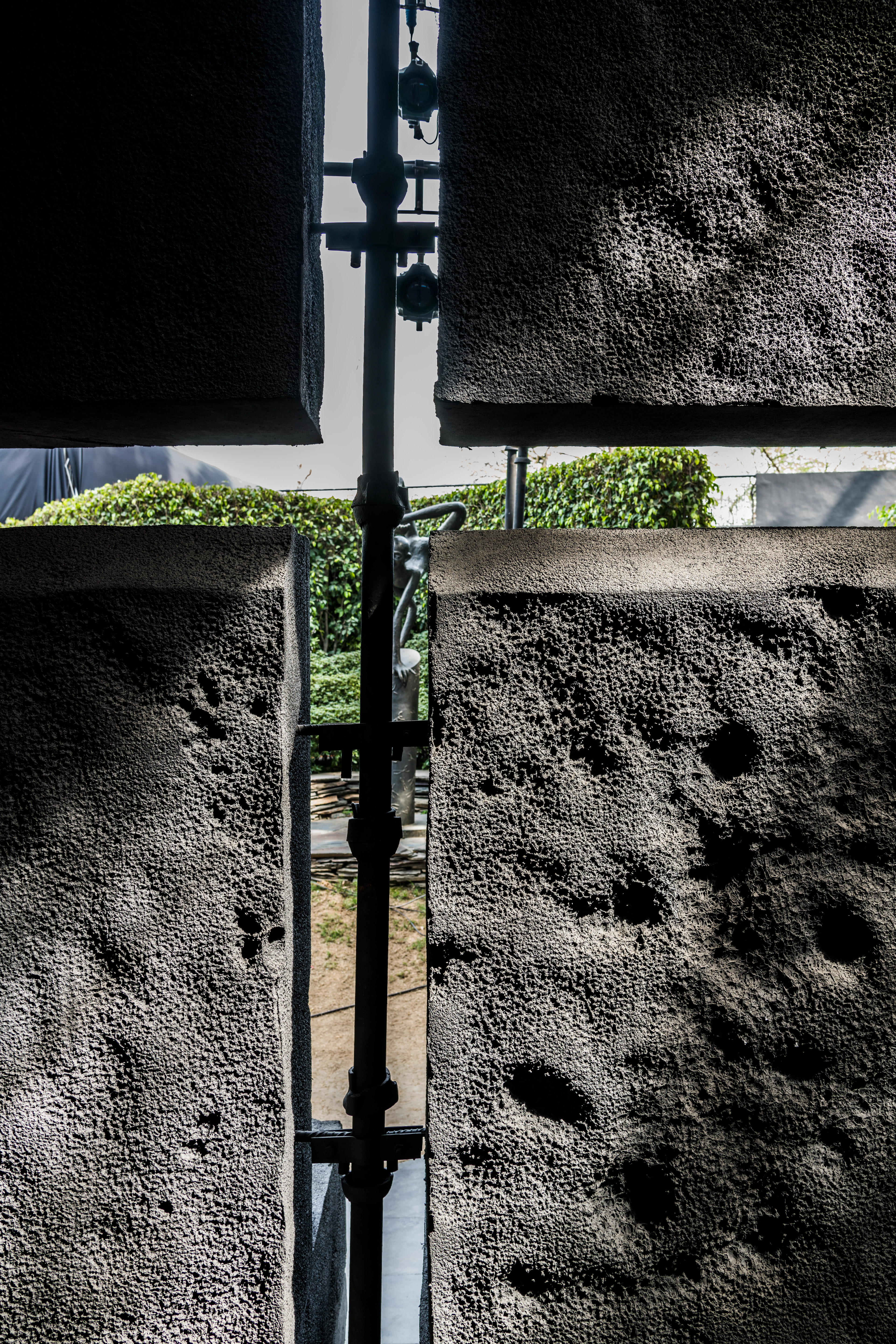 Constructed of black spray painted, 300 mm thick stacked cyclopean sized Styrofoam blocks and locked to a tubular steel frame, this very structure, celebrates  the presence of light, through rhythmically placed fissures, developed along the line of construction.