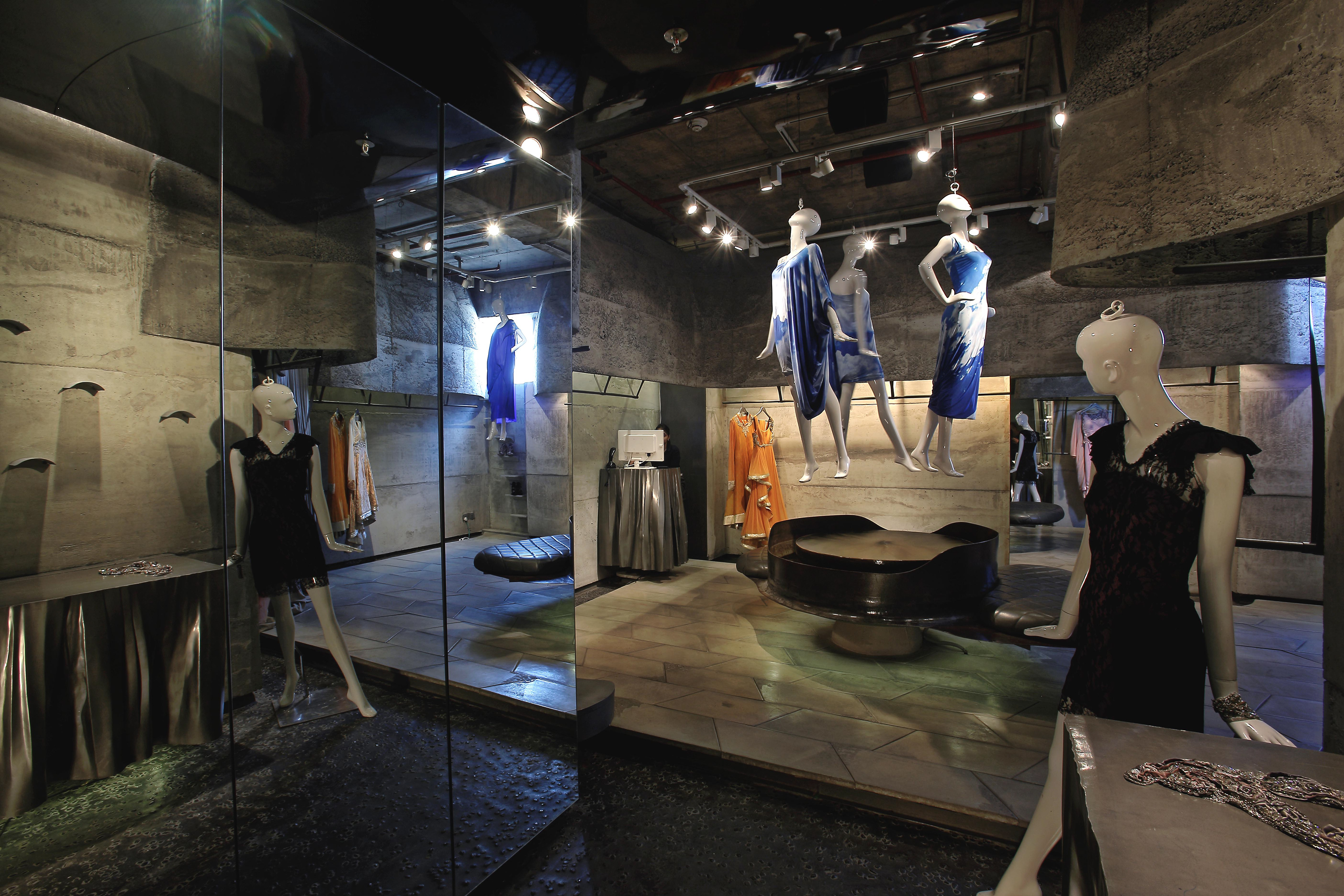 "
Using creative structural elements in their most natural form to contrast the distinctive design of his clothes, the designer and the architects have been able to effectively amalgamate the fantastically sophisticated with the utilitarian in a style that is both original and imaginative
.
." -
​​​​​​​
Press Release, January 2010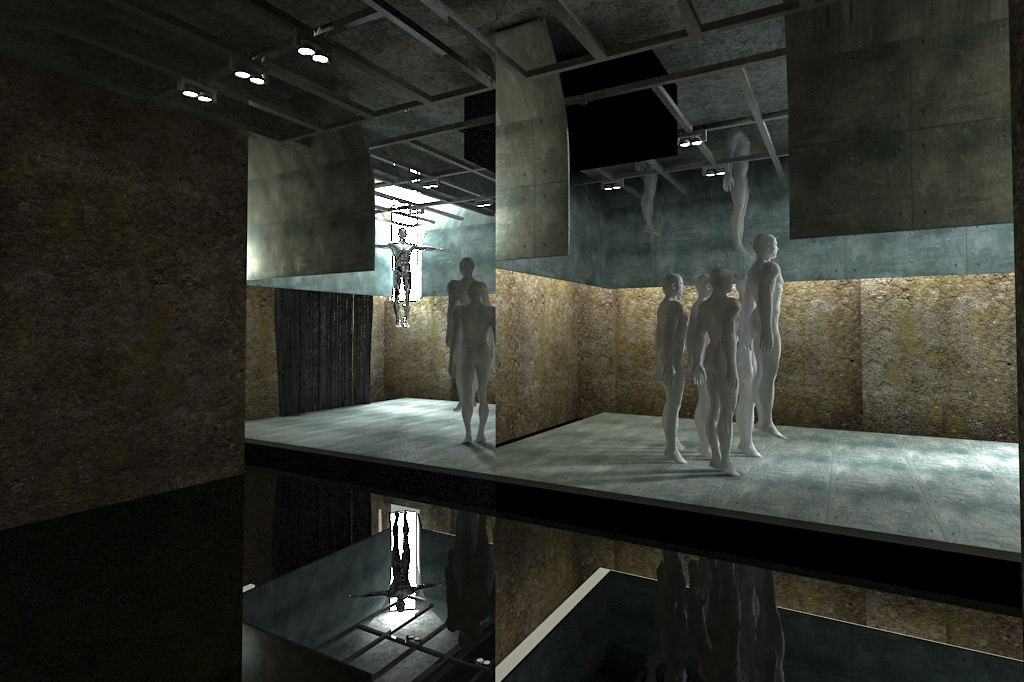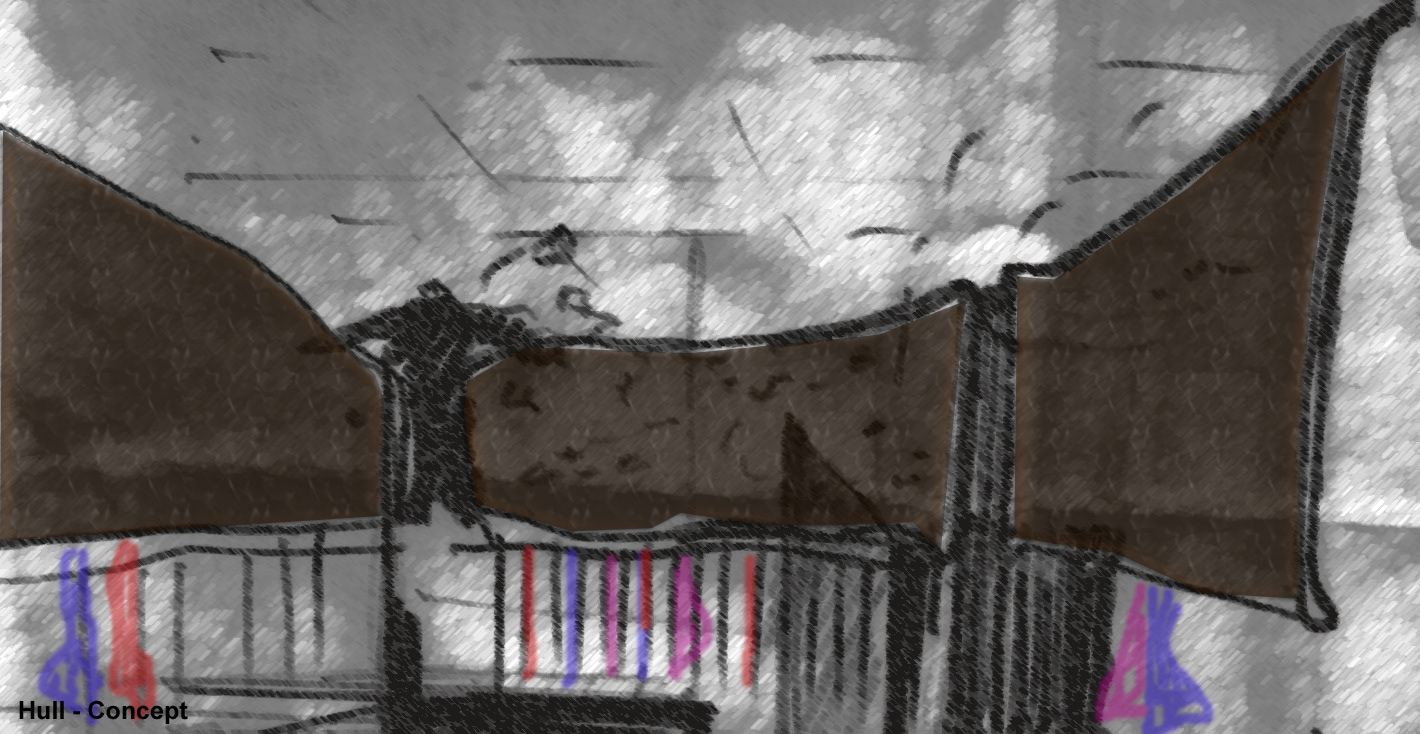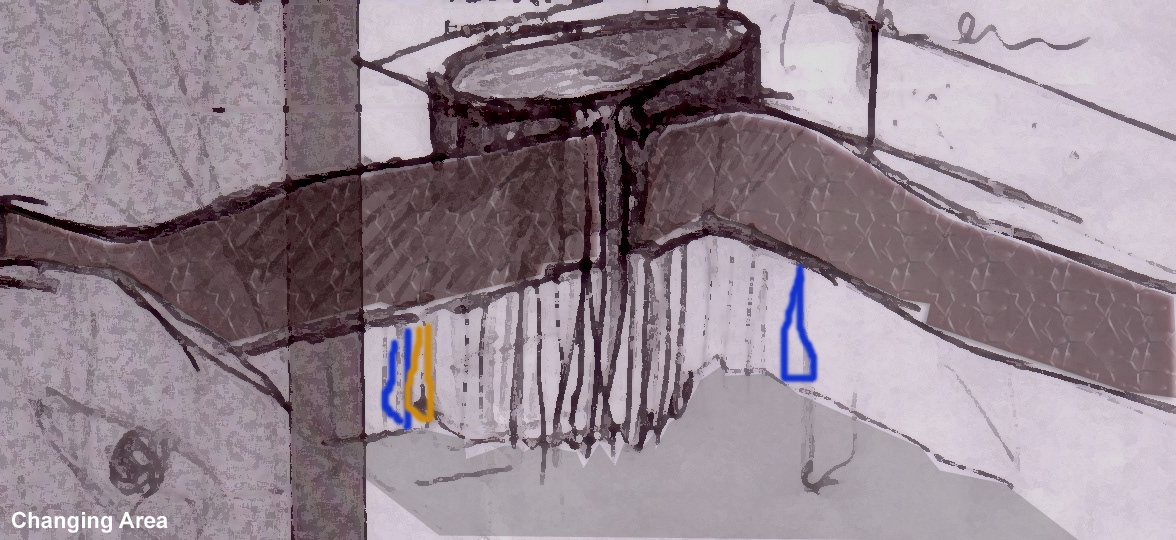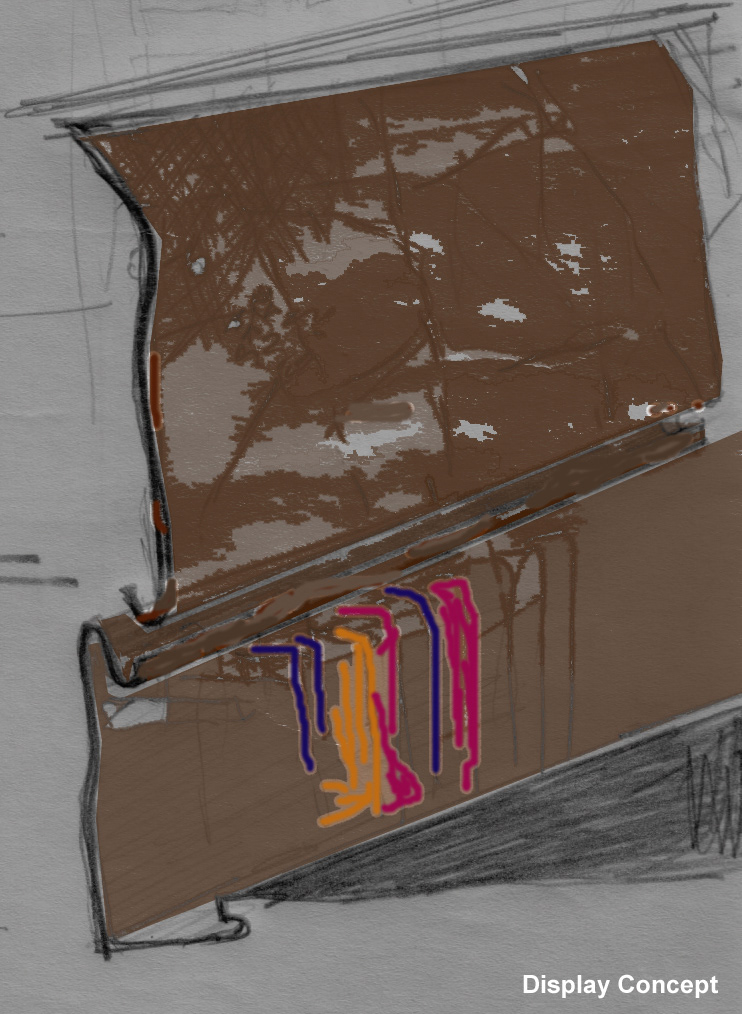 "Inspired by the fluidity of the natural elements and the rawness of expression, letting each composite material stay as close to its true nature as it possibly can, without having to necessarily or unnecessarily add finish is the principle thought at the heart of this design, reflecting the fashion in which Gaurav's design studio has been constructed."-
​​​​​​​ 
Press Release, January 2010
Based on a piazza, the concrete tiling on the floor and the piece de resistance, hand blasted, steel fountain placed at the very center of the store is avant-garde in its impression. The floating mannequins placed directly above the fountain and the step shelves leading the eye out of the single window add a touch of surrealism to the environment.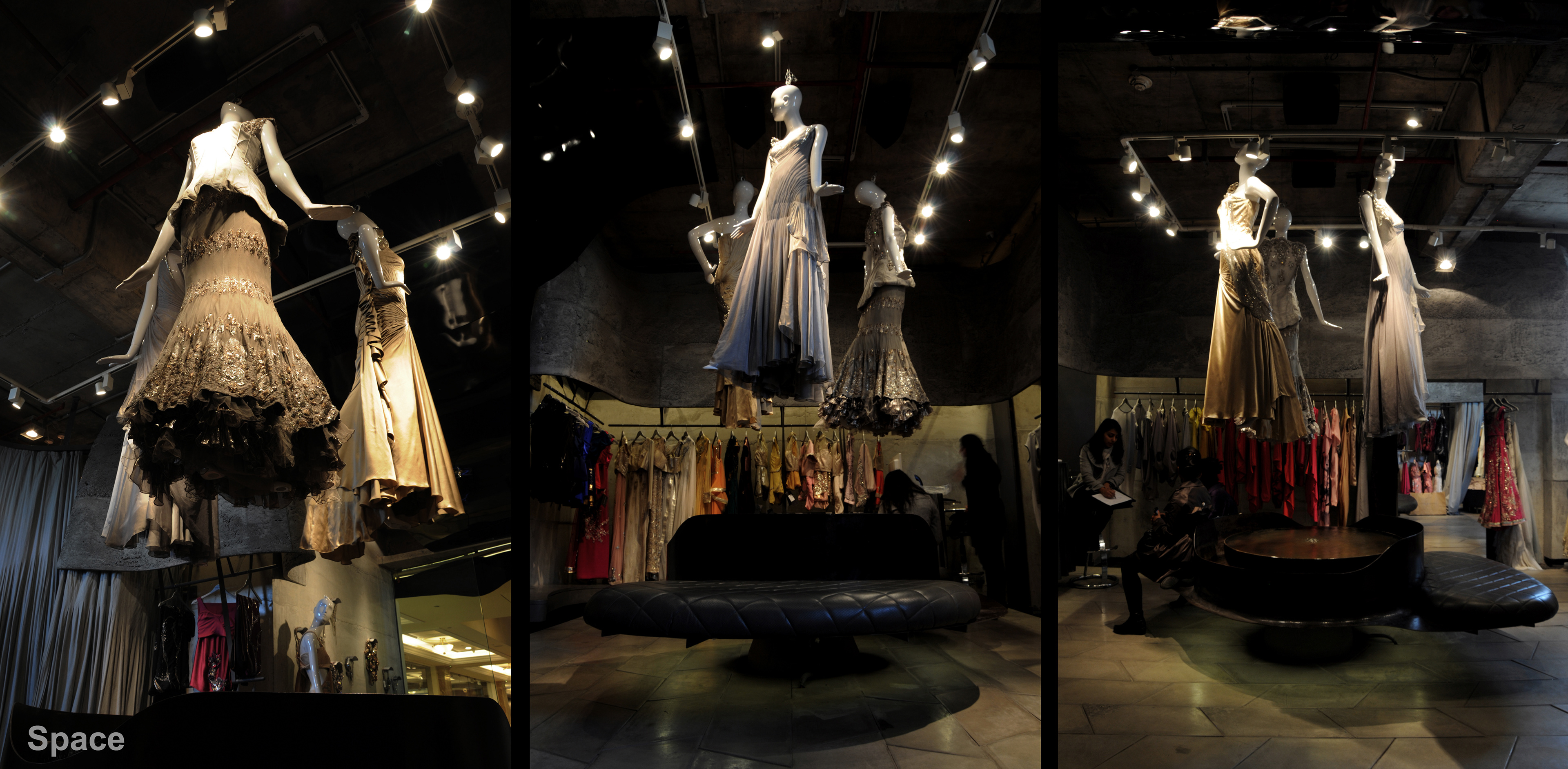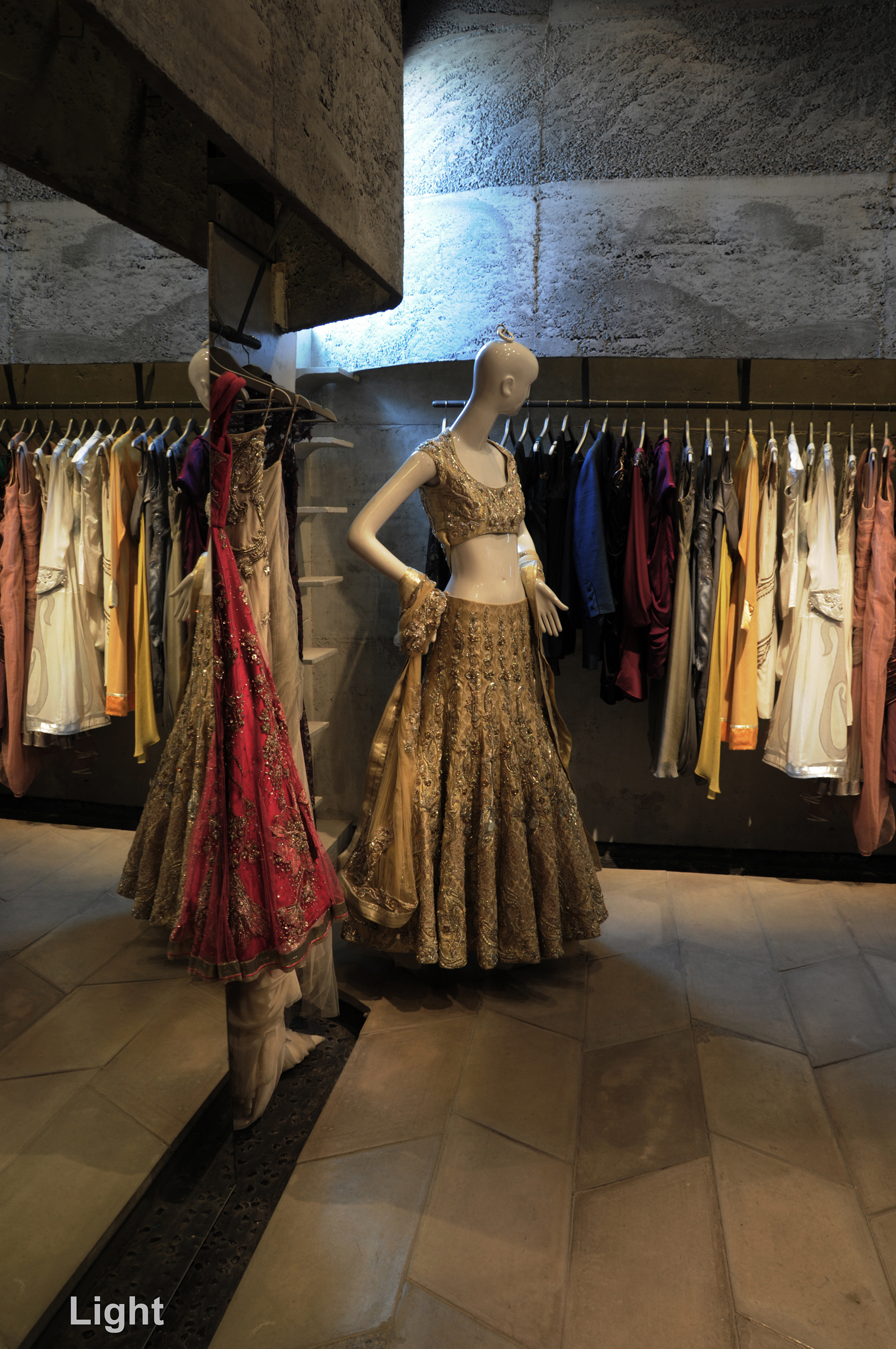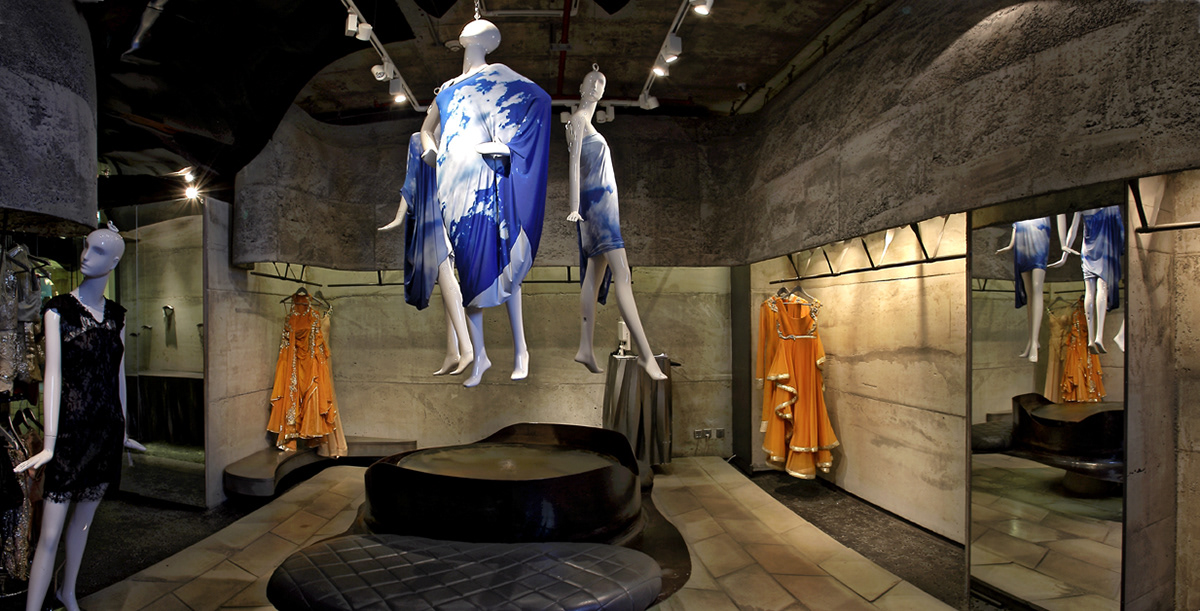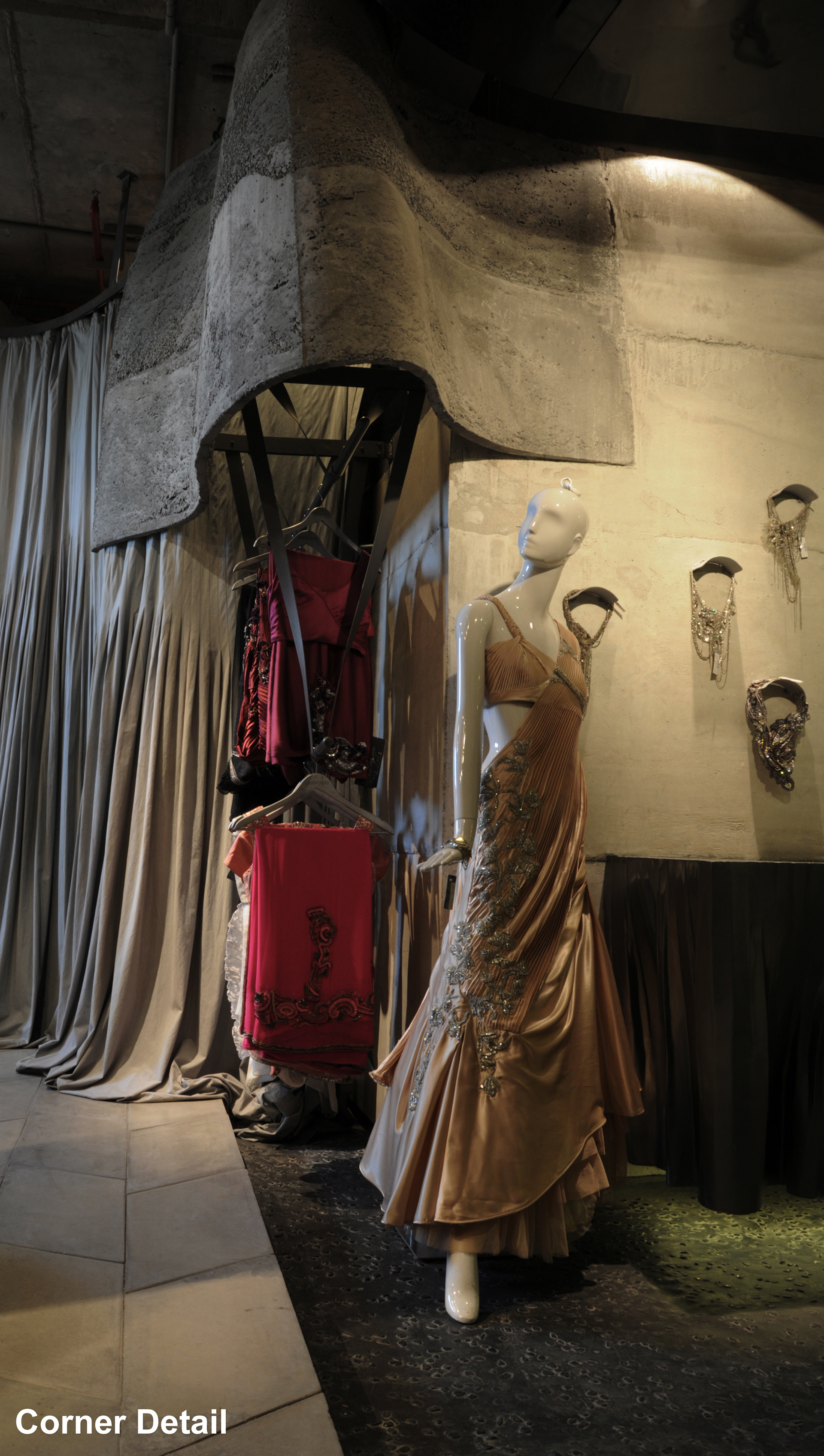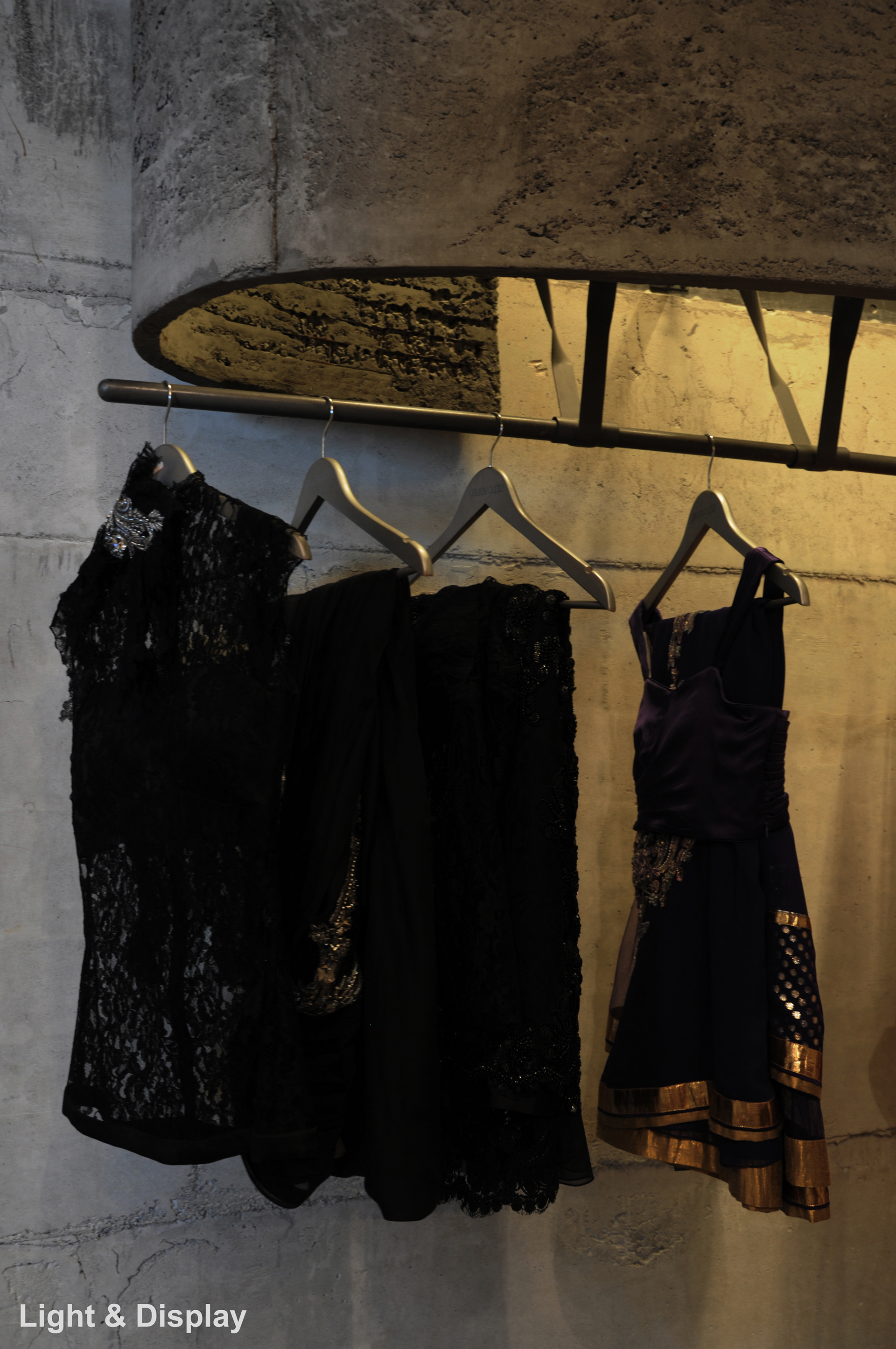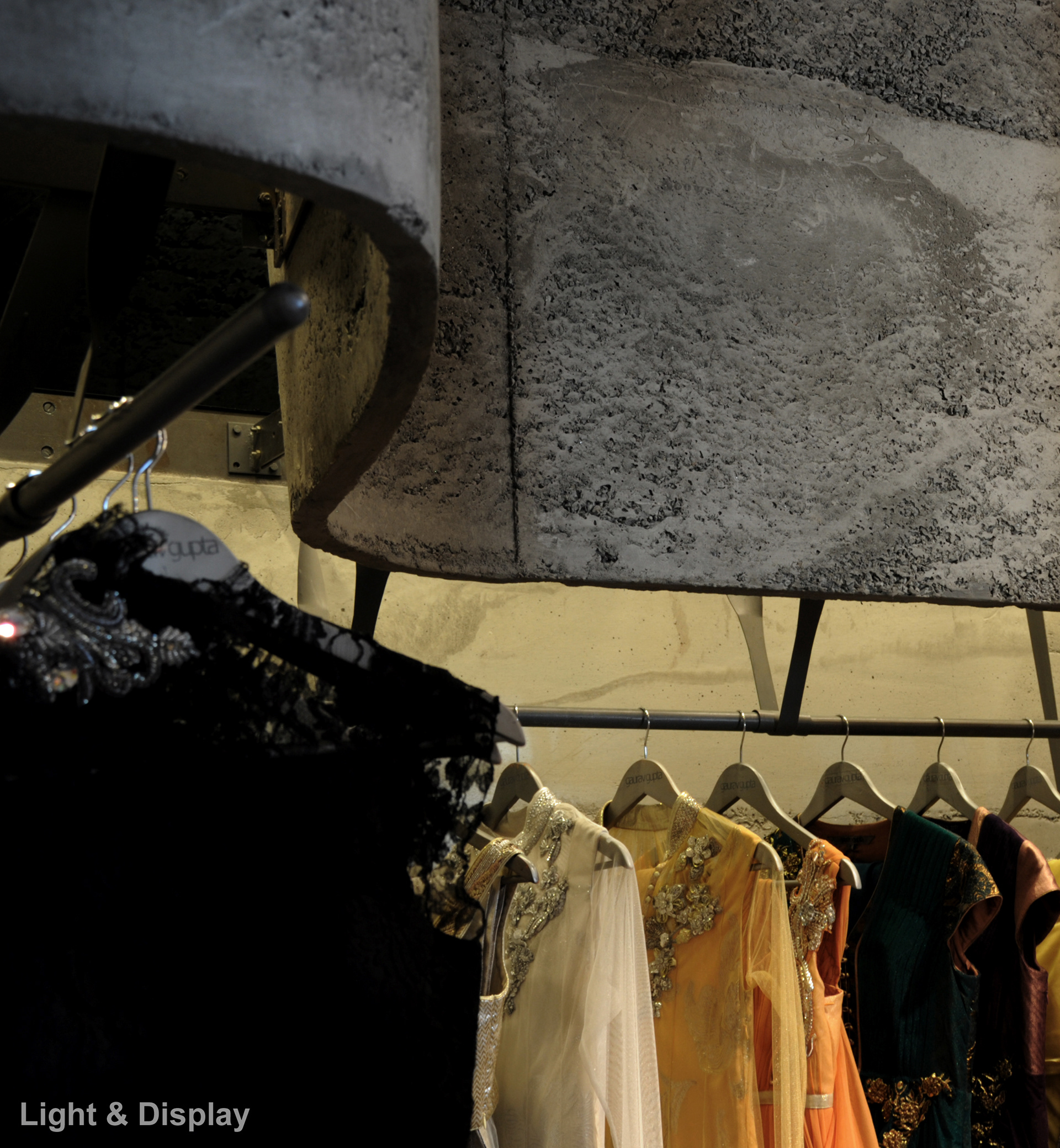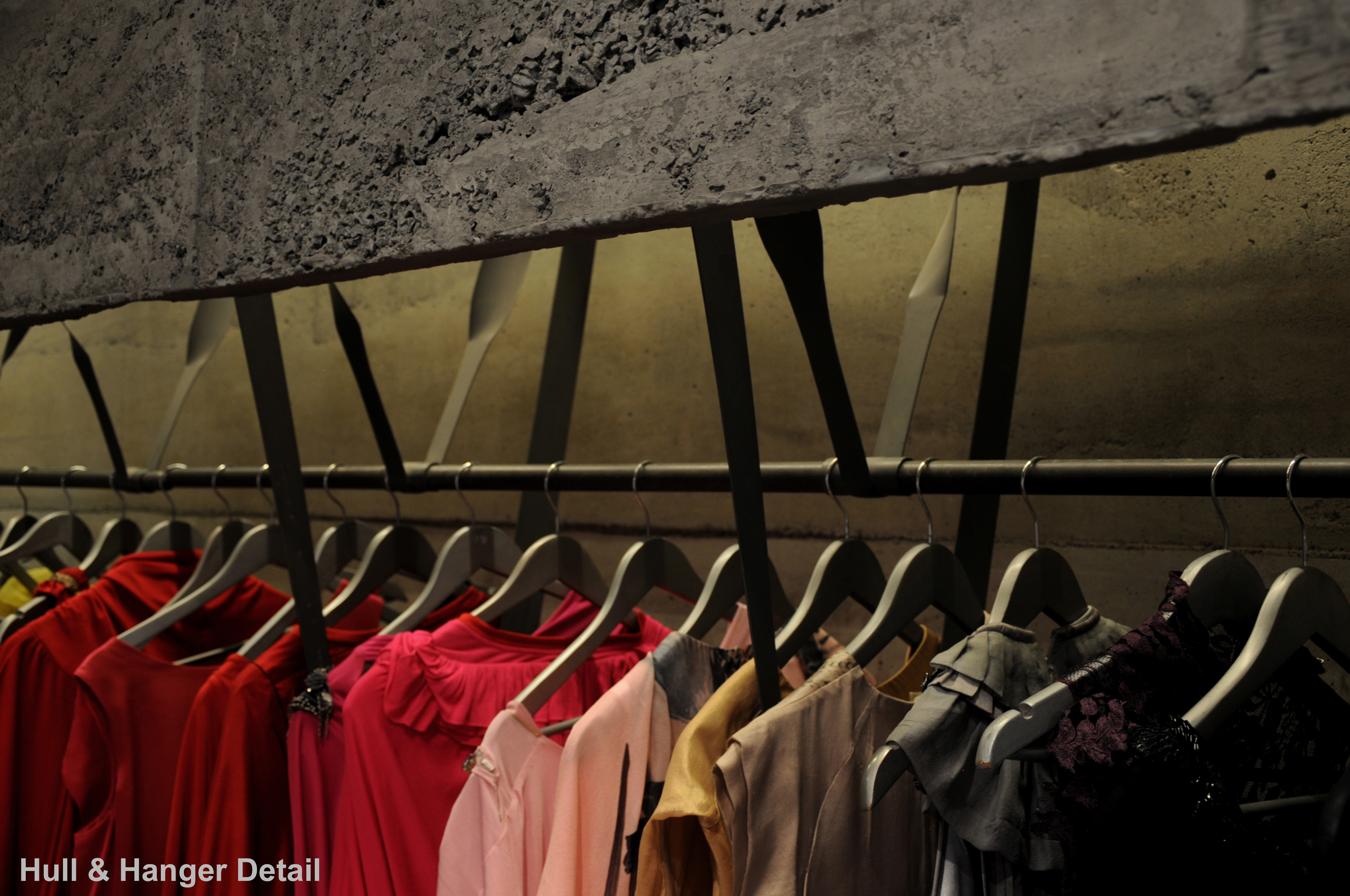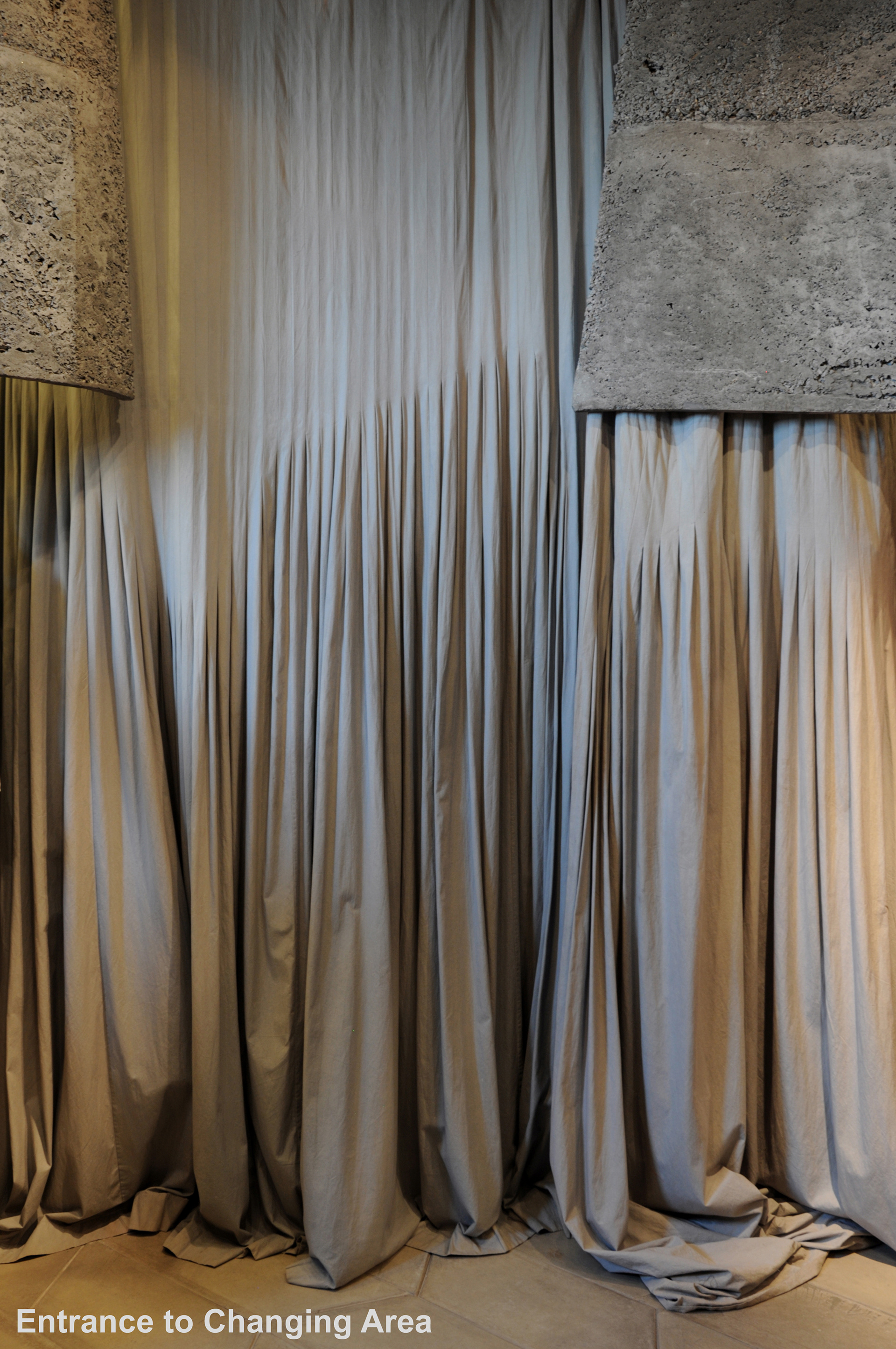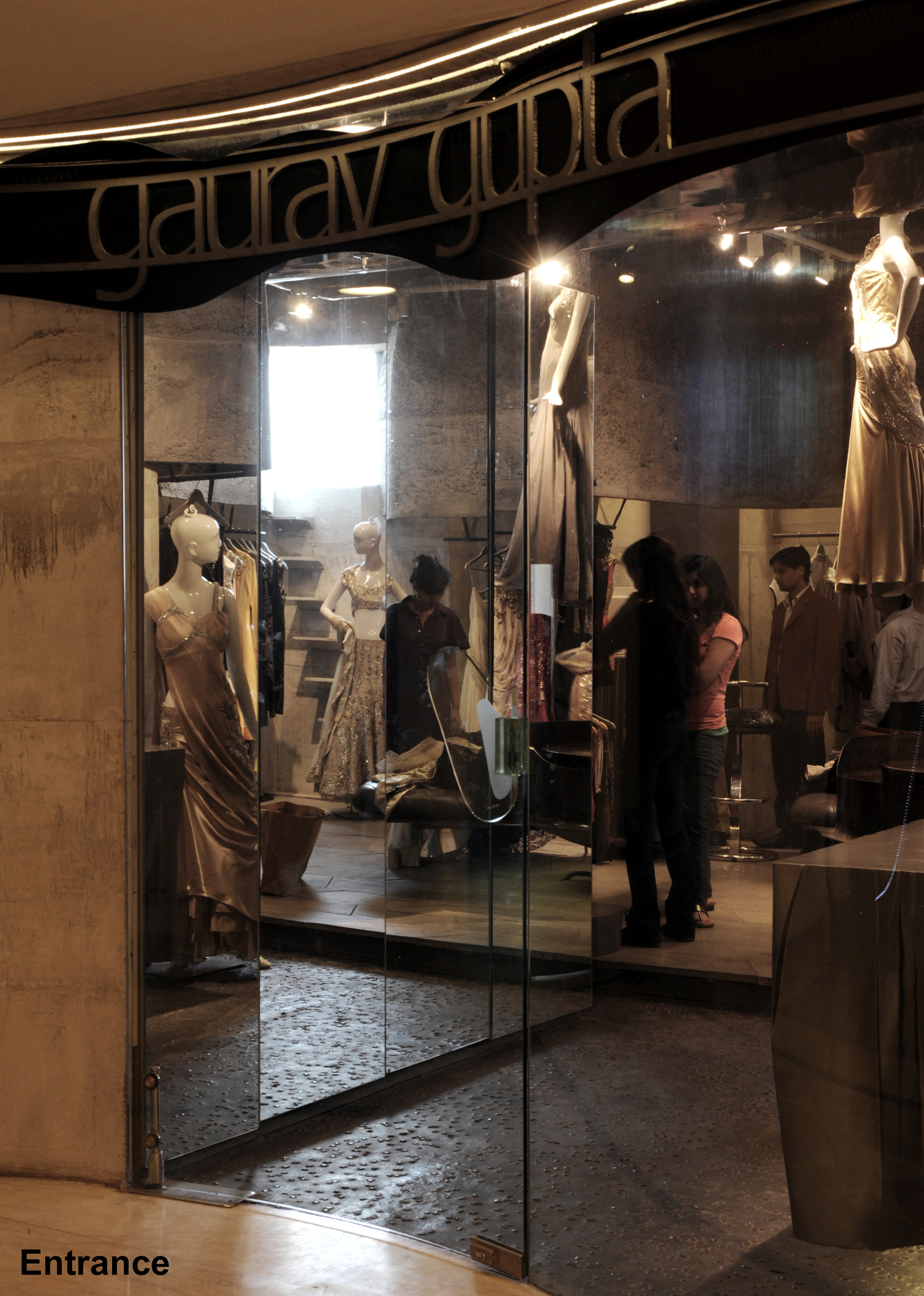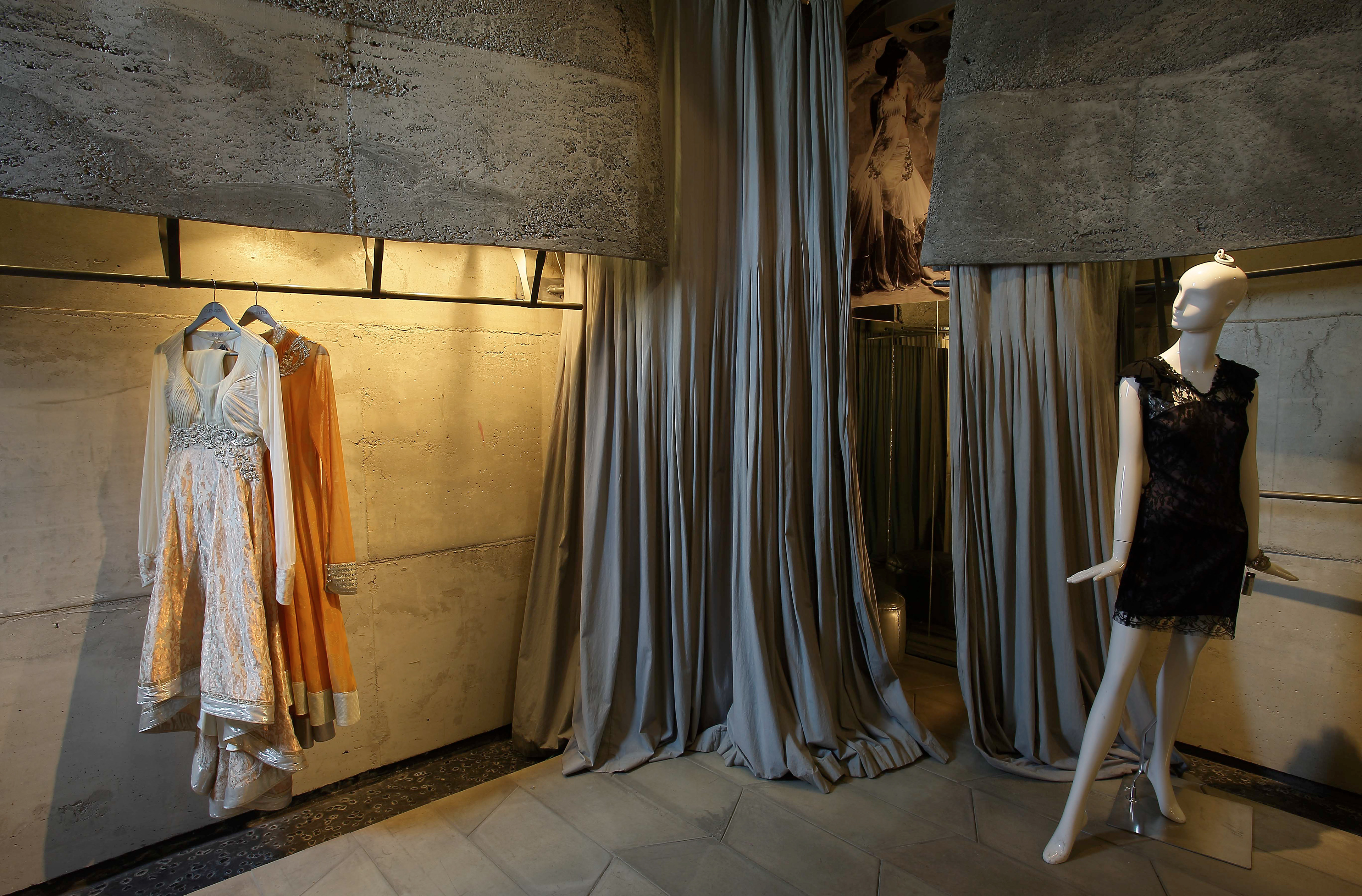 "Remaining uncompromising on the functionality factor and the attributes of any well thought out retail outlet, the layout of the store has been modeled to give a feeling of light and space. Attracting the potential passing customer with its fluid lines and mirrored ceiling, in shining metal, that persuasively reflects the interiors of the store outwards. The color palette has been kept neutral, prominently in grey and white, with subdued lighting in order to showcase the garments in the most effective way possible." -
Press Release, January 2010
Complete in its raw incompleteness, the architecture endeavours to let reveal the multiple and often over lapping layers in nature while remaining silent in background.