Location :
Panchkula, Haryana, India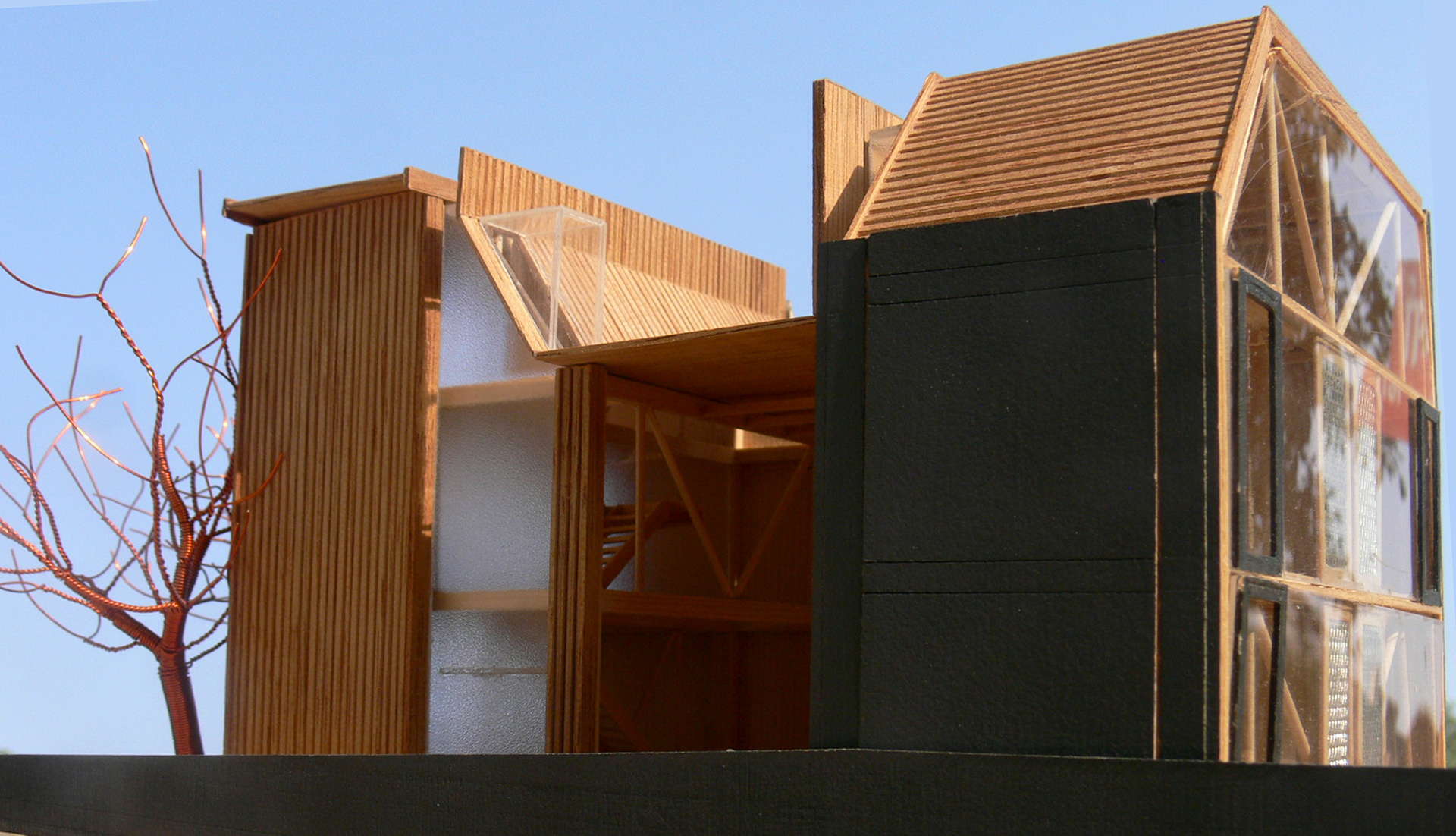 Tucked away in an unassuming sector of the ever-growing city of Panchkula, the east-west oriented 300 square yard site sits along a typically plotted development. Though average in location, and banal in its context, the challenge in construction emerged from the experiment-friendly owner of a newly established construction company.

Climate, Structure, Space
Flanked by a two storey building that blocks most of the south sun, it became essential to devise a system of skylights to draw climatic benefits for all the floors throughout the year.
The proposed building covering approximately 9.00m x 18.0m, has been cut into three structurally independent volumes by these skylights. The horizontal roof glazing folds over the edges to transpire into a translucent building façade, illustrating and exposing the vertical connections within the house.
Each volume represents a zone of a distinct activity. While the central area houses the family den, entertainment & dining spaces, the peripheral blocks comprise of large bedrooms and services.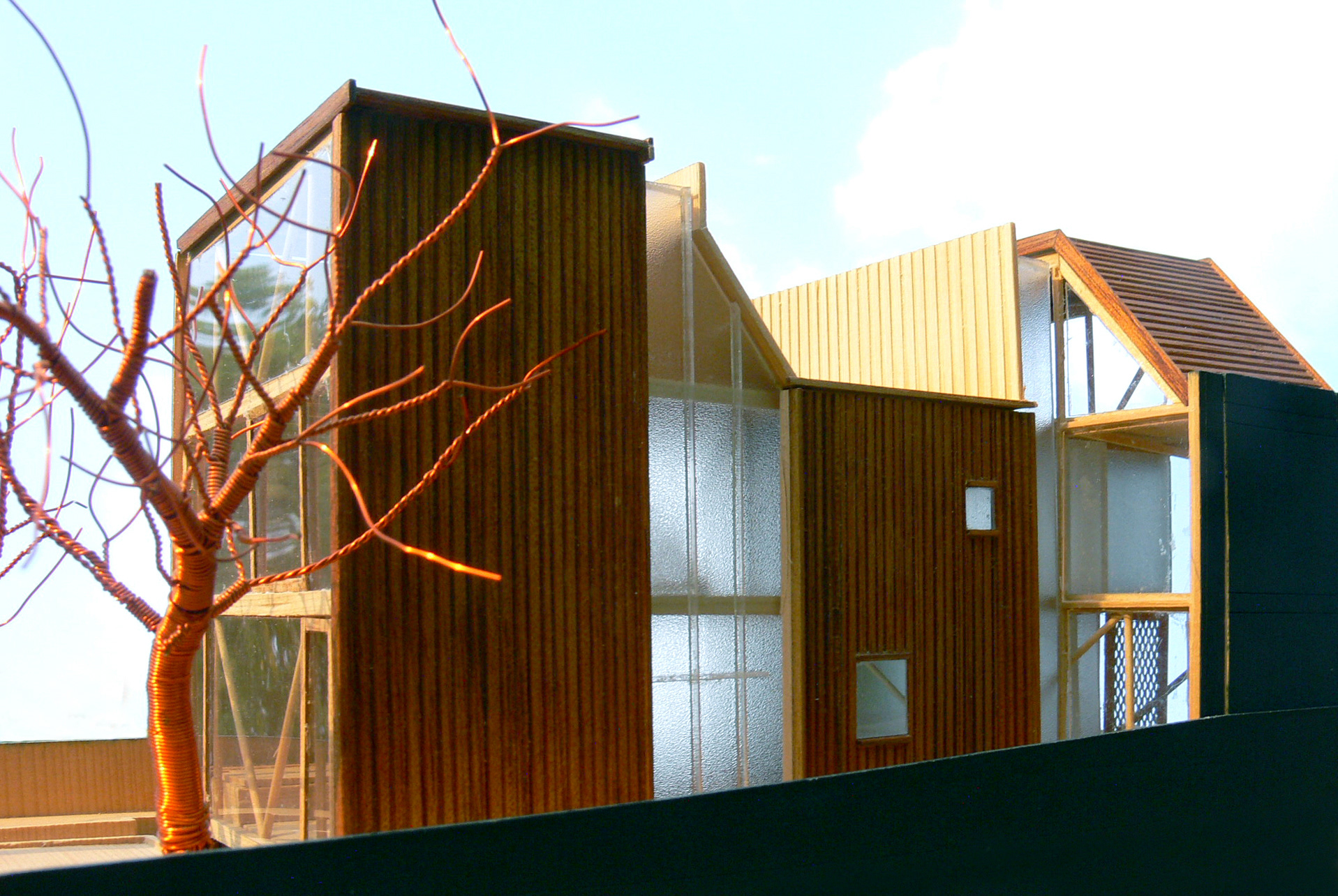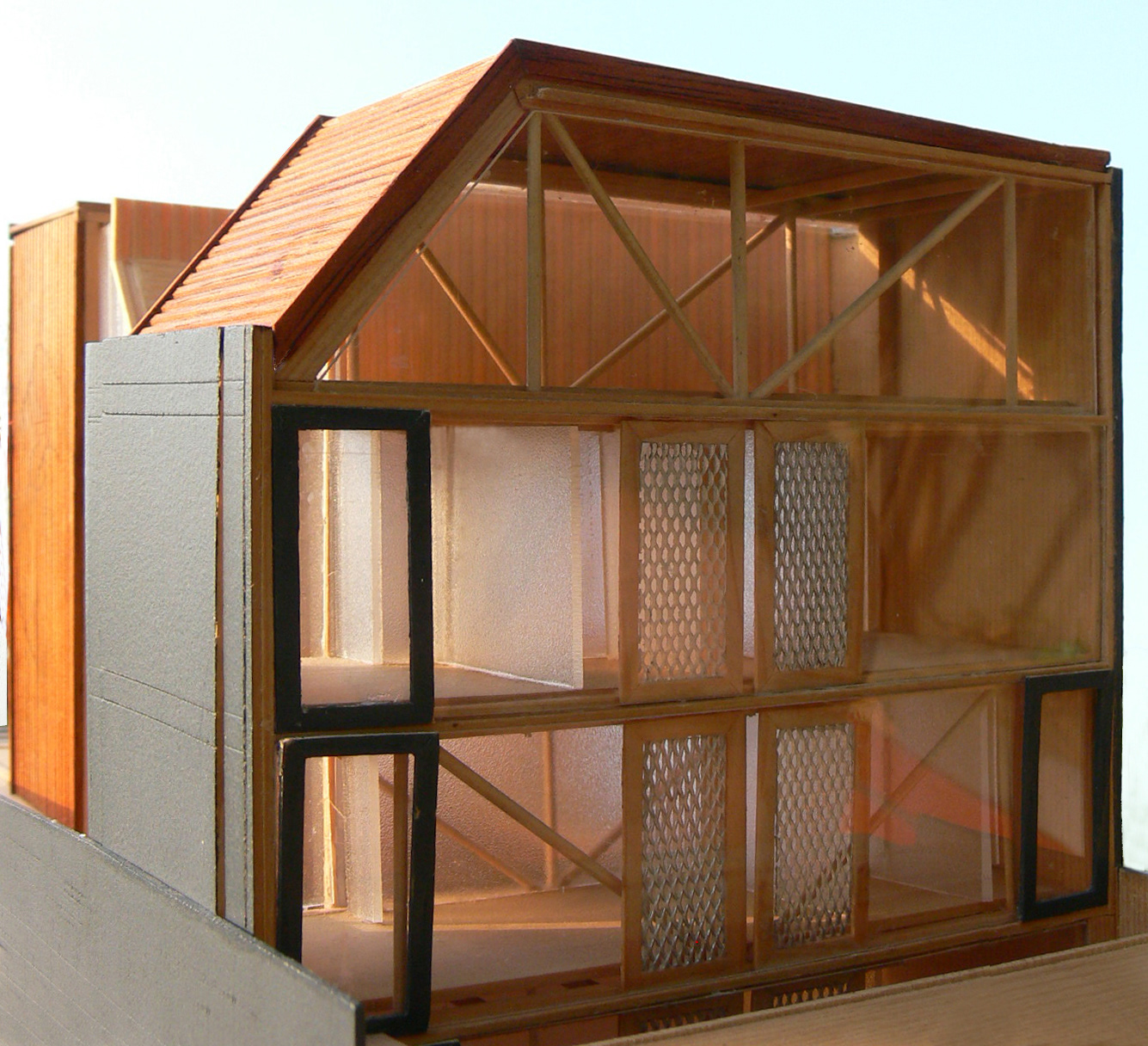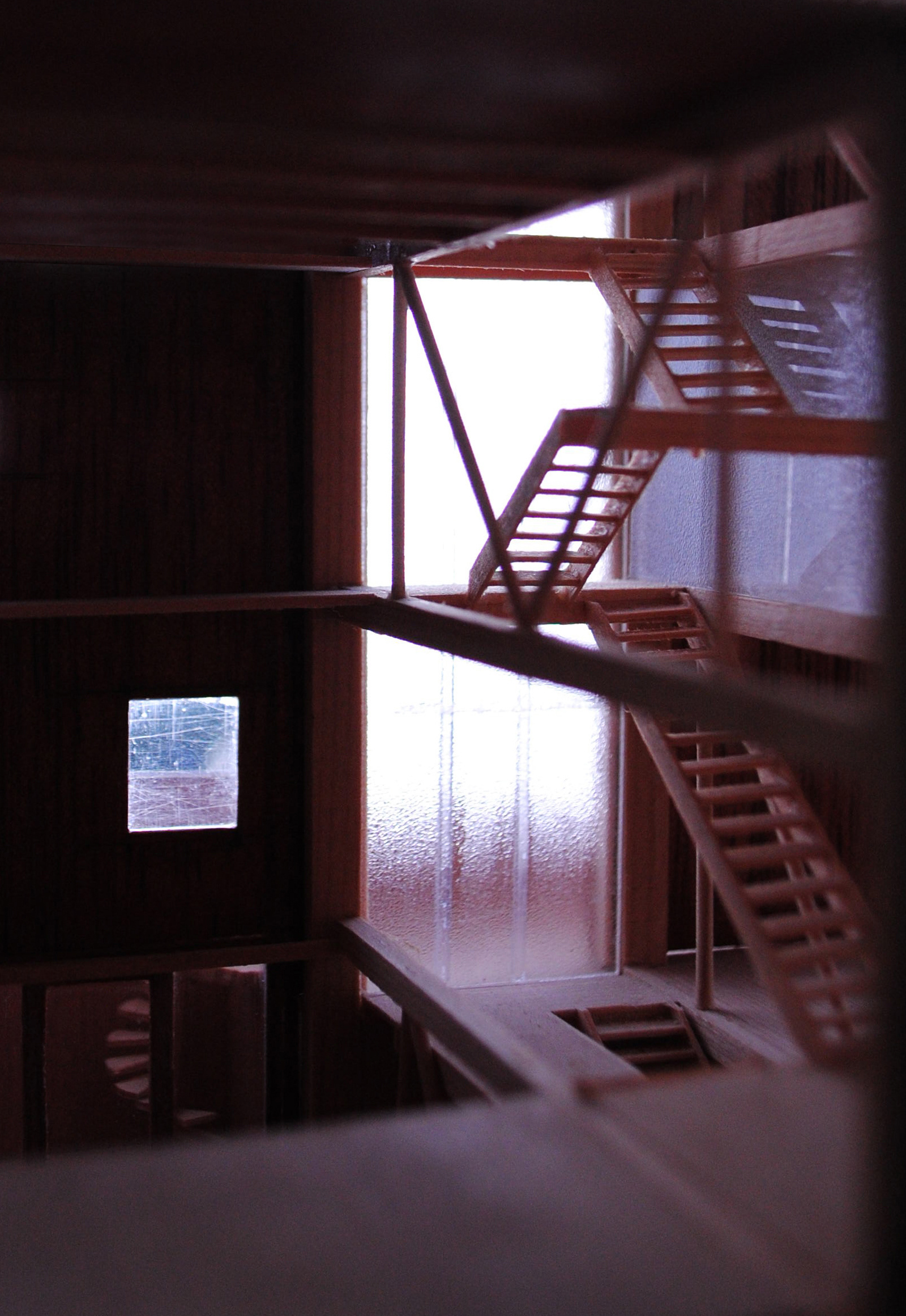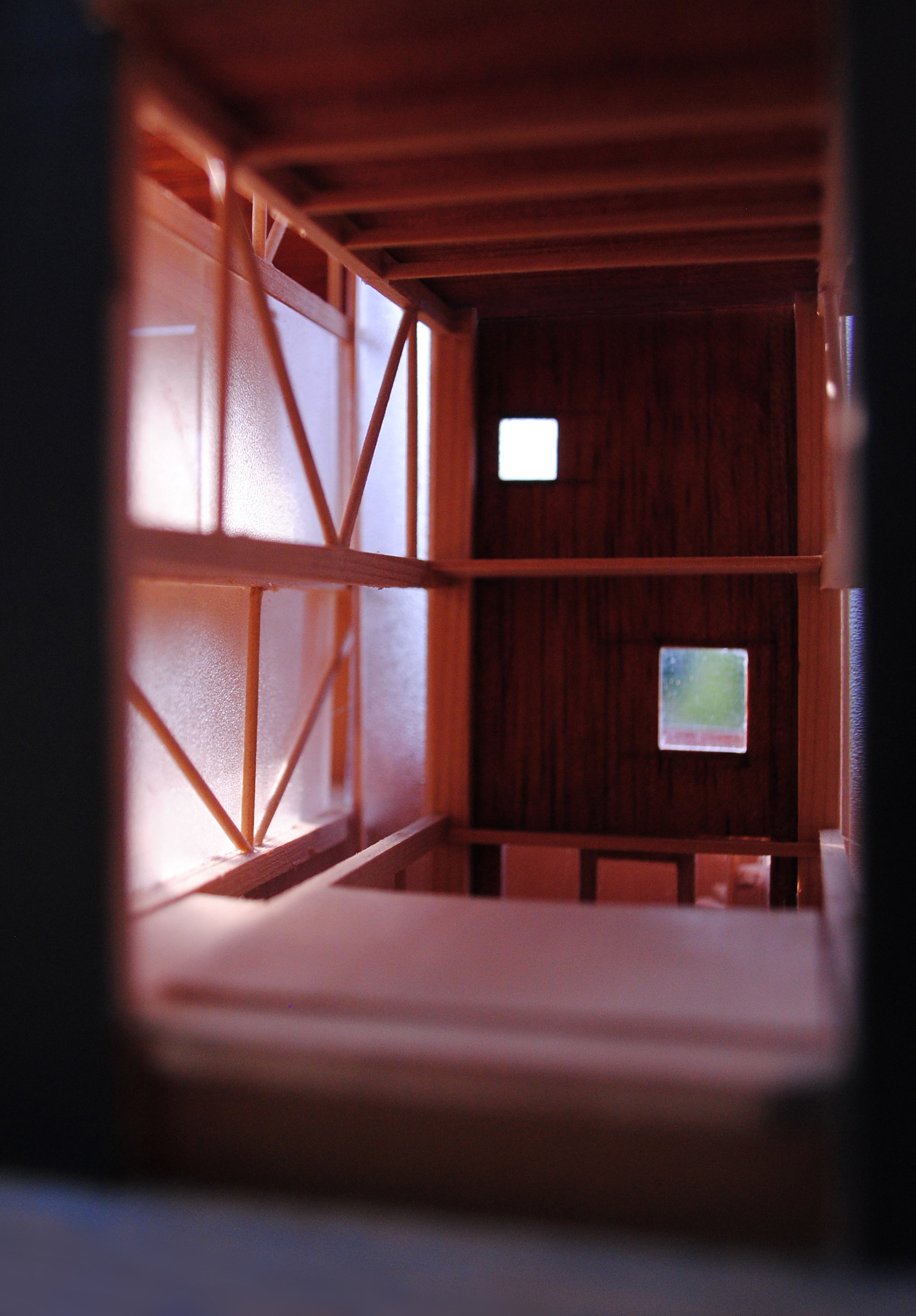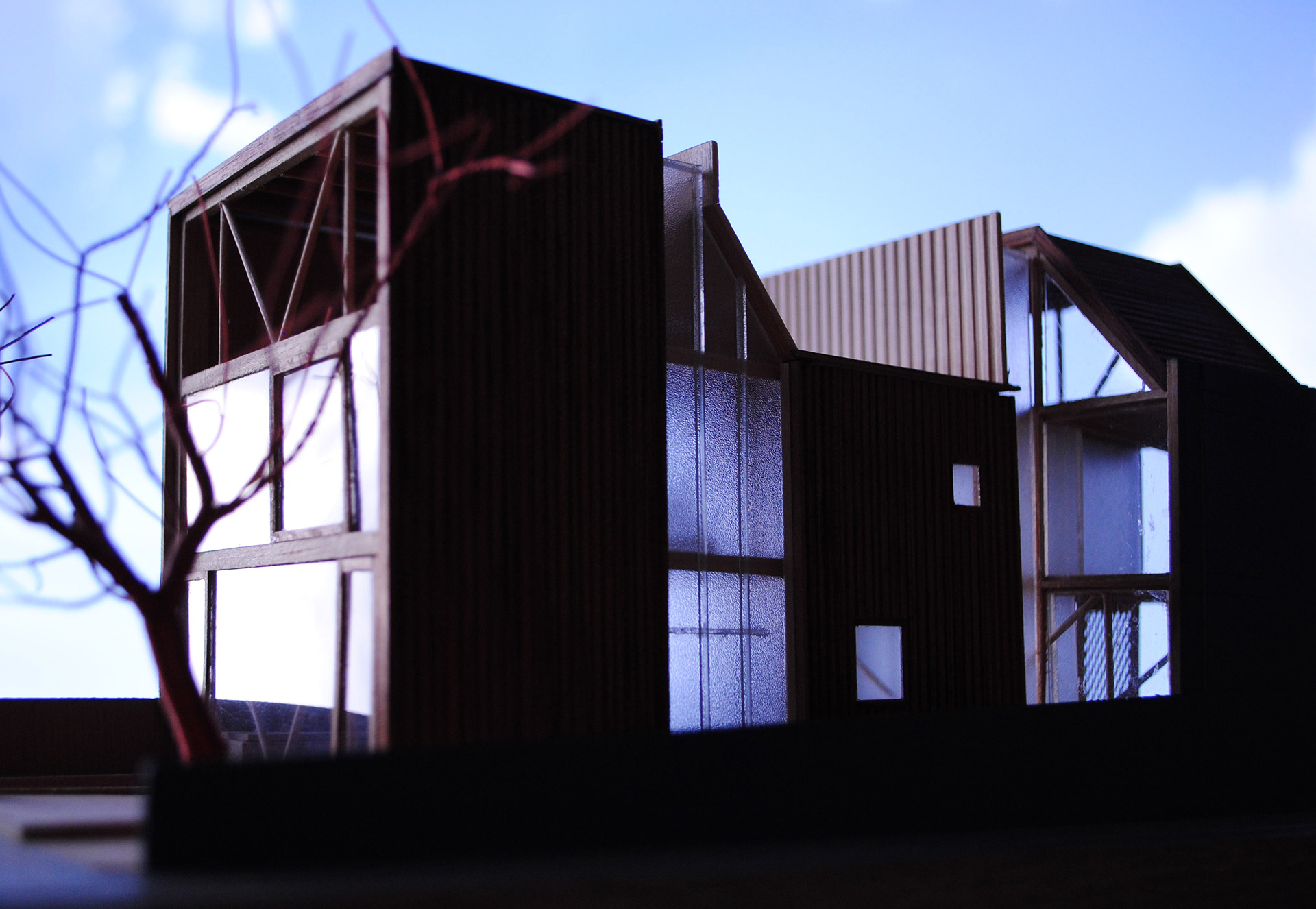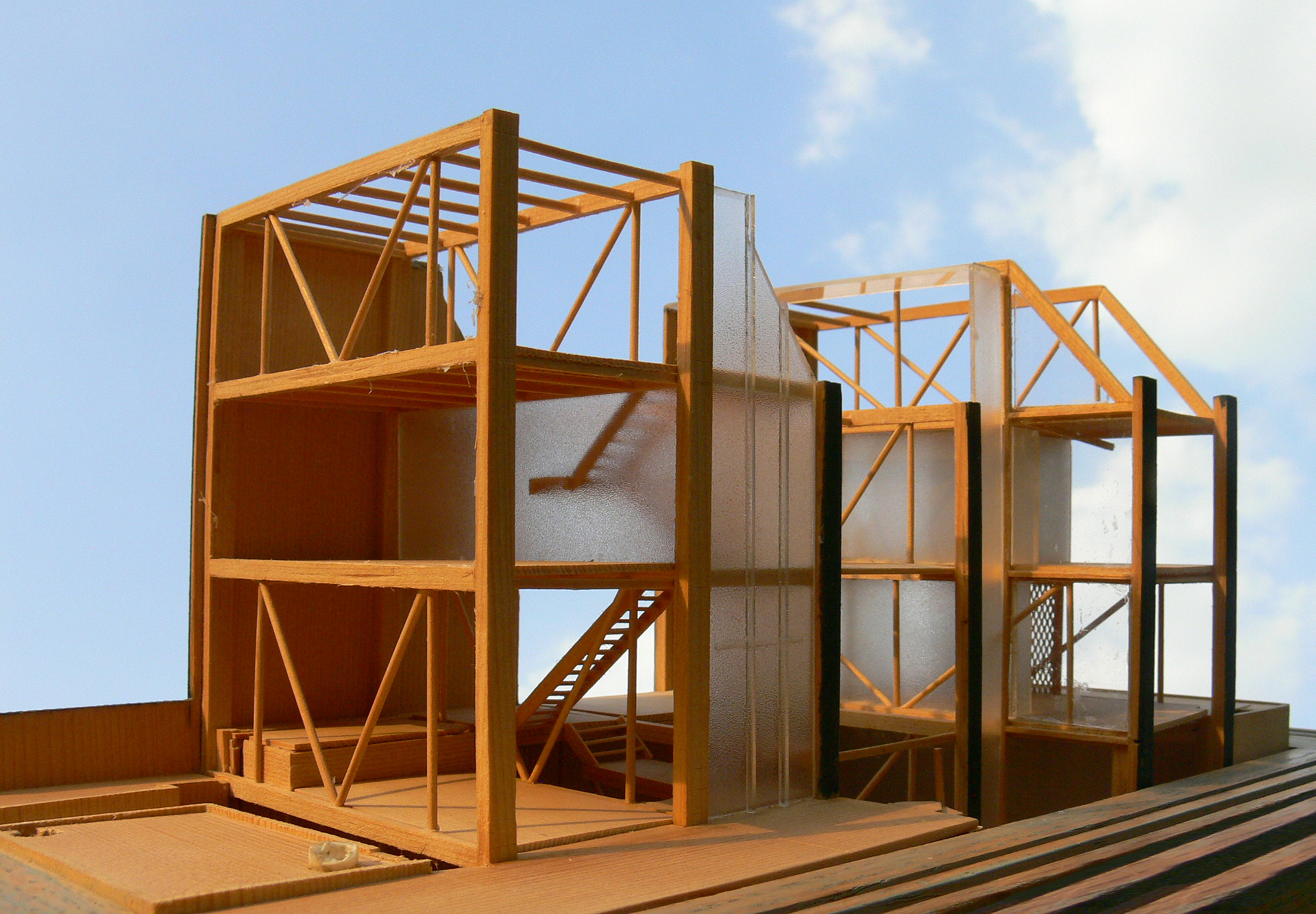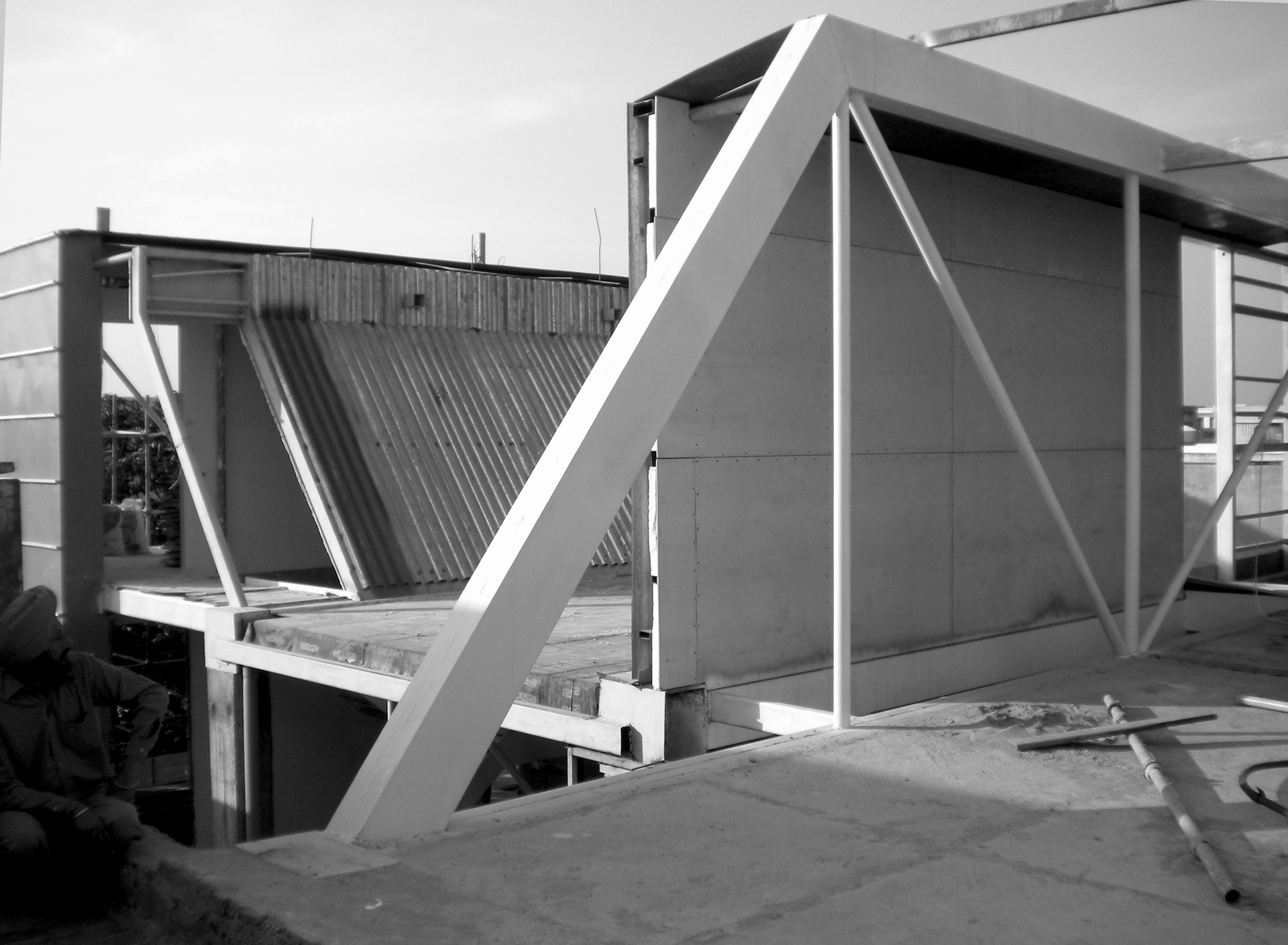 The building is designed to emphasize the expanse of these volumes within an agile structural system of lightweight tubular trusses. The emptiness is balanced by a sense of grace as each floor is delicately suspended between the external walls.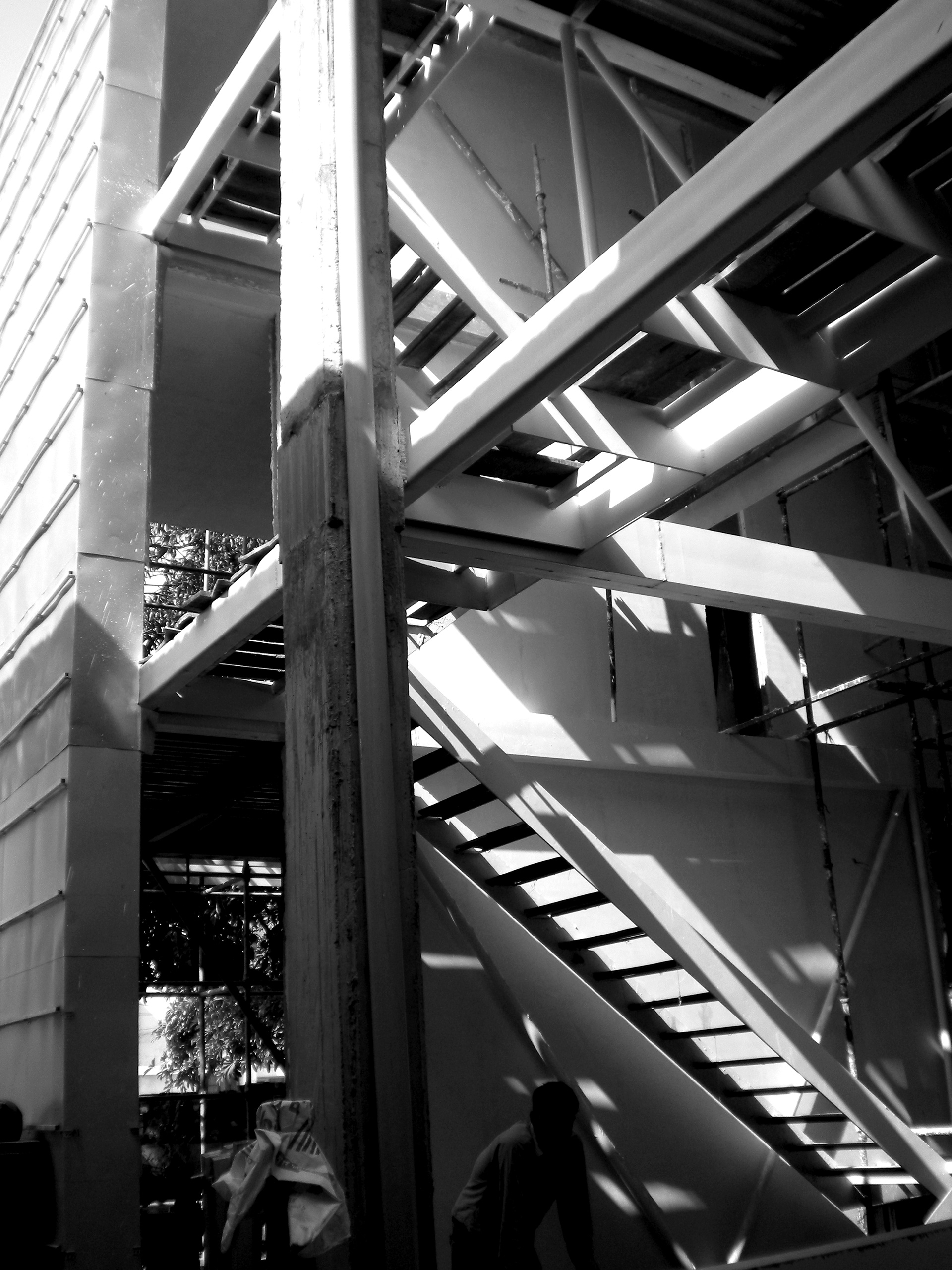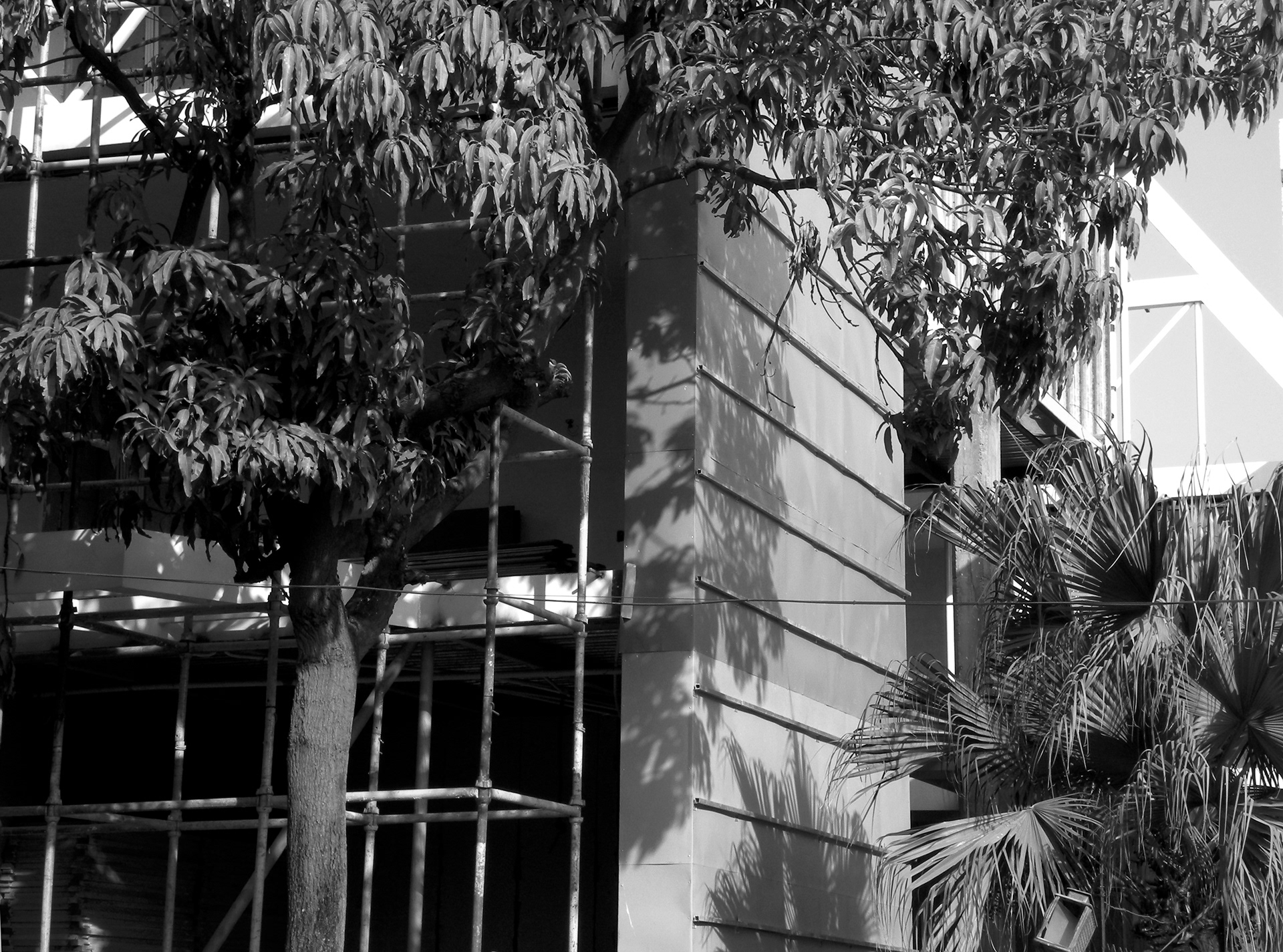 An engaging relationship is established between the internal volumes and exterior of the house by extending spaces and views in the longitudinal direction. Existing mango and supari trees in the front and rear gardens are connected by the solid surfaces of the facade. They are proposed to be clad in timber planks which would be allowed to age and weather naturally – an important reference derived from these trees.
An assemblage of quintessential principles contrasted with subtle yet definite ideals would give this residence the challenge that it requires. The play of diurnal light within and outside the house would not only be an interesting experience, but an absolute delight beyond its boundaries.