Location :
MGF mall, Saket, New Delhi
Built-up area
: 
125 
m²/515 m²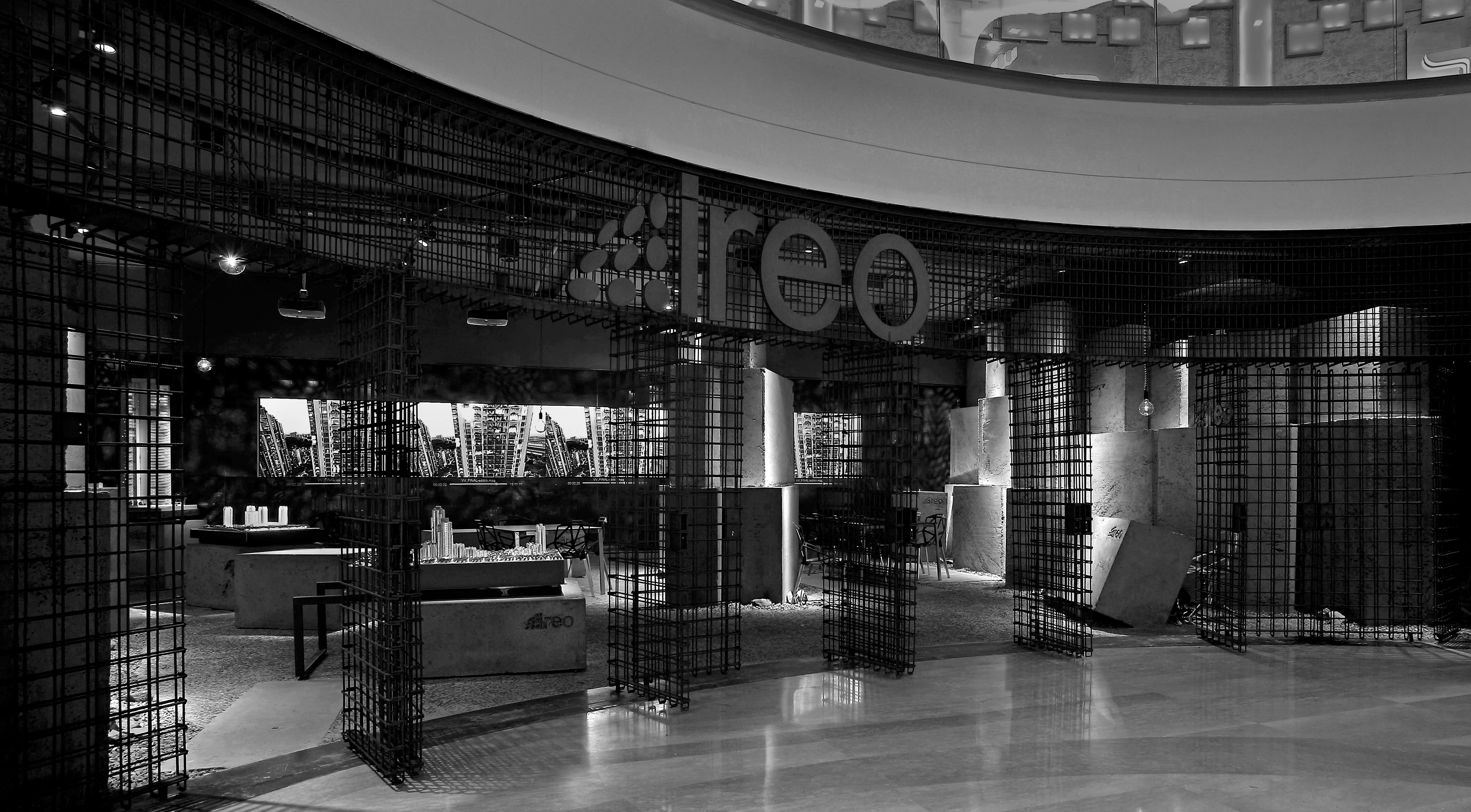 In midst of an increasingly public & culturally significant domain of a shopping mall, this project attempts to recreate the spatial experience of an excavated quarry for the public to experience a bare aesthetic. 




By manipulating & exposing building materials like cement, aggregate and steel, an unexpected agglomeration gets transformed into a gallery for showcasing large architectural projects for a leading property development company. Blocks have been cast in multiple tiers and varying thicknesses, allowing for vertical juxtaposition and sharp cuts; visual characteristics similar to those in a stone quarry. The surface quality of concrete has been intentionally kept porous to emphasize upon the primitive & bare surface accentuated with lighting. Intriguing spaces emerge to visually expand the entrance; and at other times, compress themselves into quiet areas for a meeting. A series of screens made of tor-steel meshes at the entrance provide a robust pre-cursor to the contemplative gallery beyond.
The 'quarry' here is built, not excavated; a delightful paradox that helps to cast arresting spaces. The gallery provides spaces to the public to interact and inquire about latest architectural projects using riveting audio visual projections & meticulously crafted models.