Location :
Kaladham, Greater Noida
Status :
Completed
​​​​​​​
The Kaleka Residence & Studios are the working space for eminent artist Ranbir and Rashmi Kaleka, located in Kaladham, Greater Noid

a, within a new institutional zone 24 kilometers southeast of Delhi.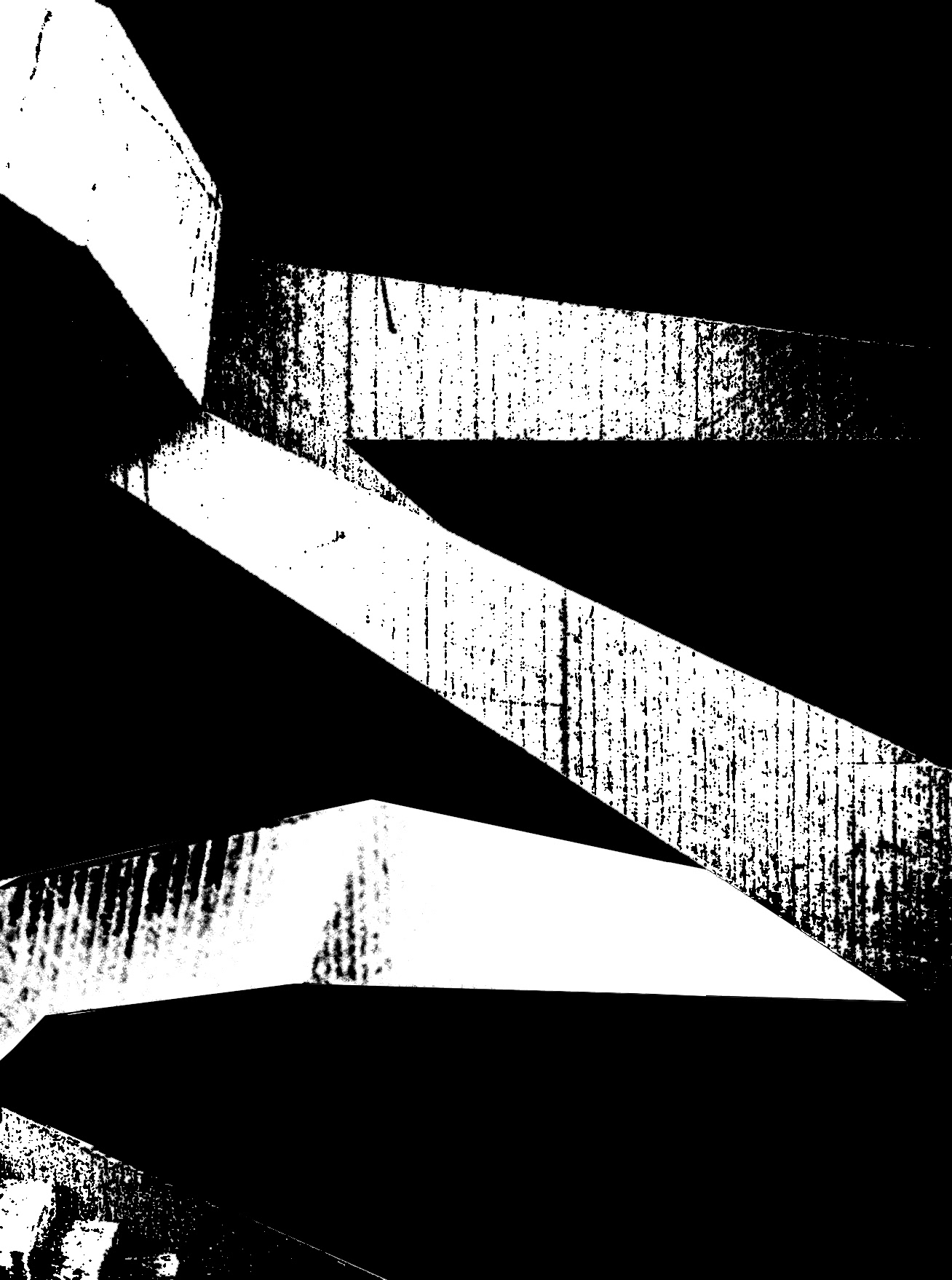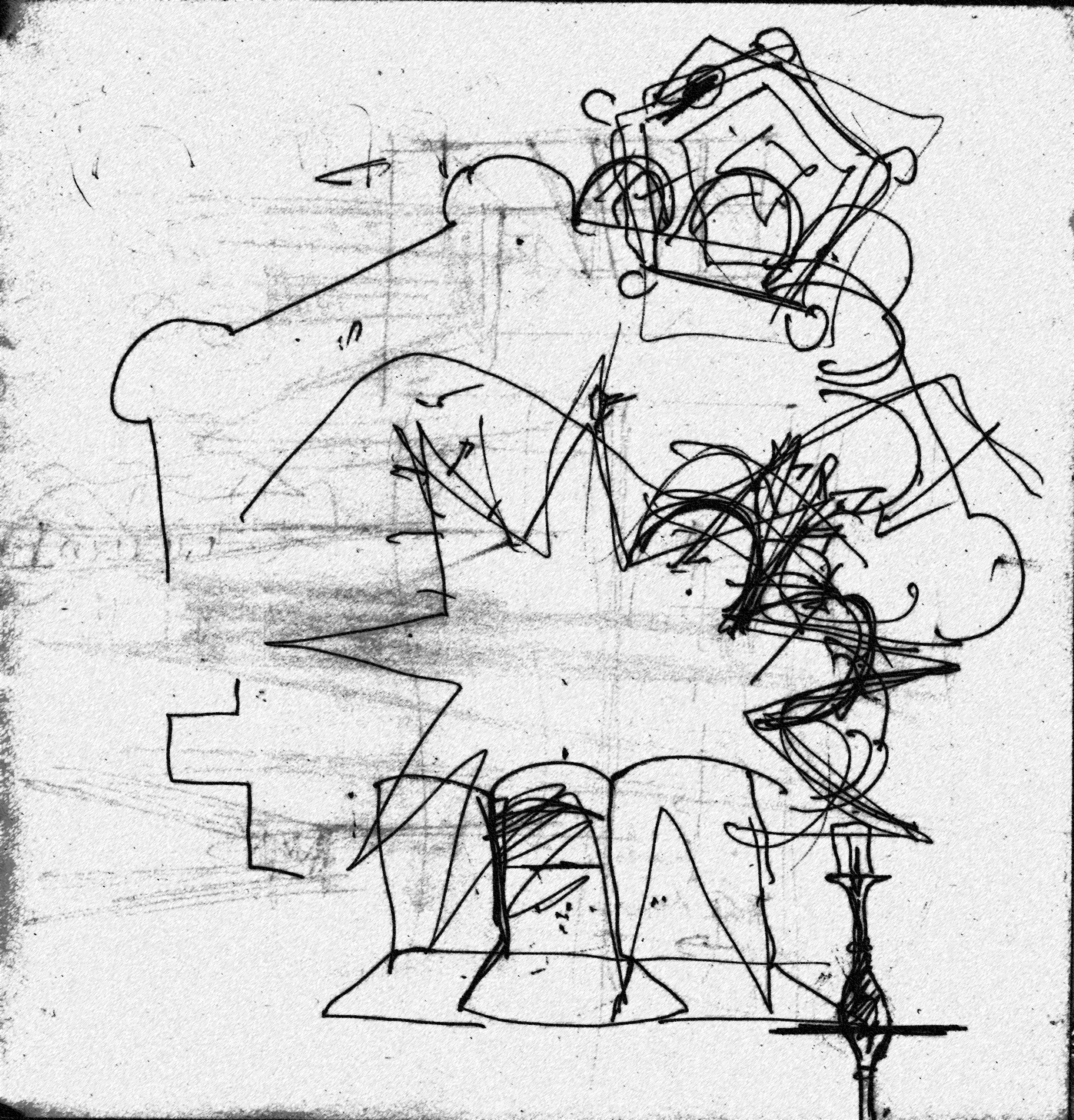 The brief was to design two identical buildings without windows that create an immersive environment. Daylight pierces through various vertical & horizontal incisi

ons in the blocks and exposes the ossified quality of bare concrete surfaces.​​​​​​​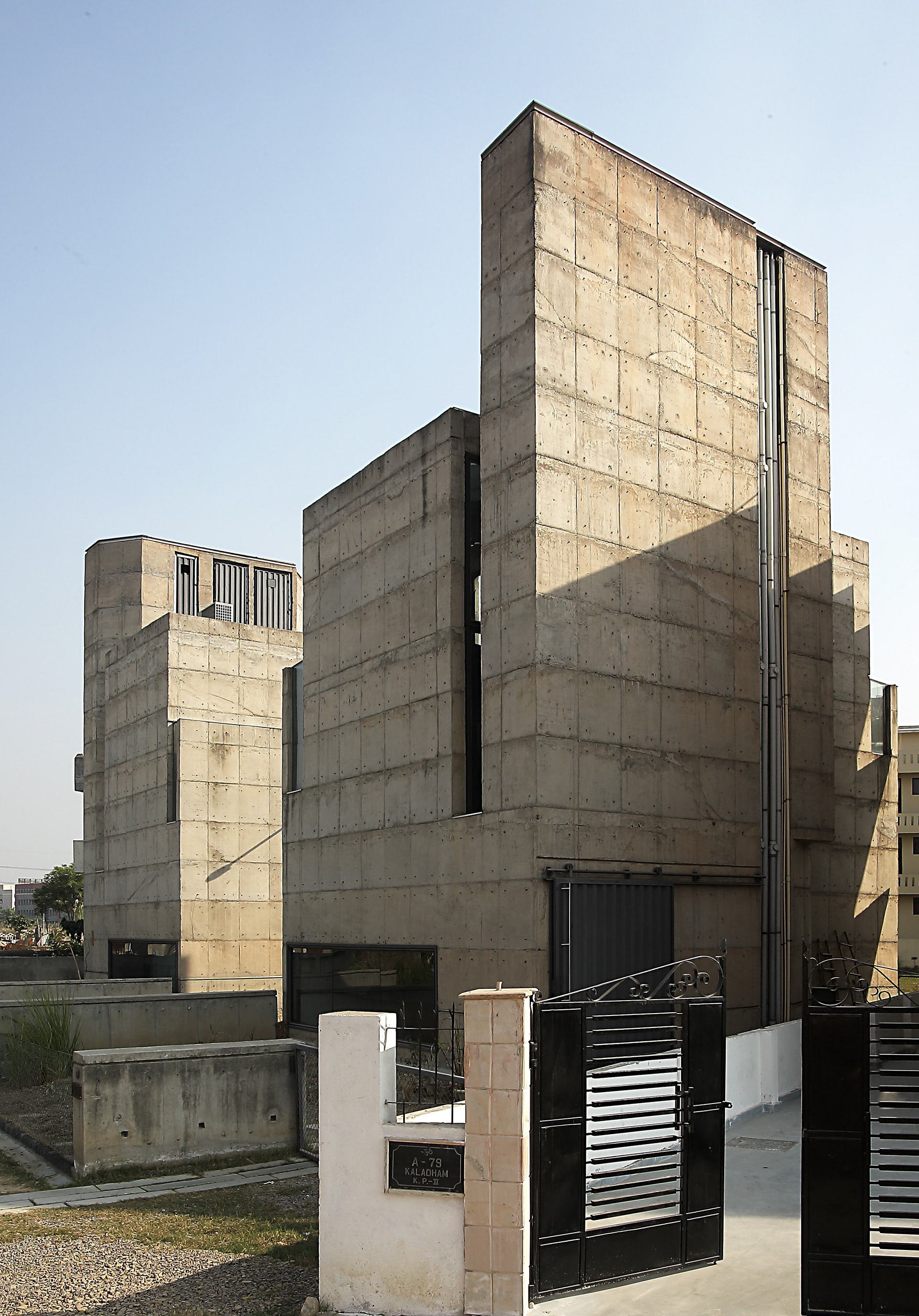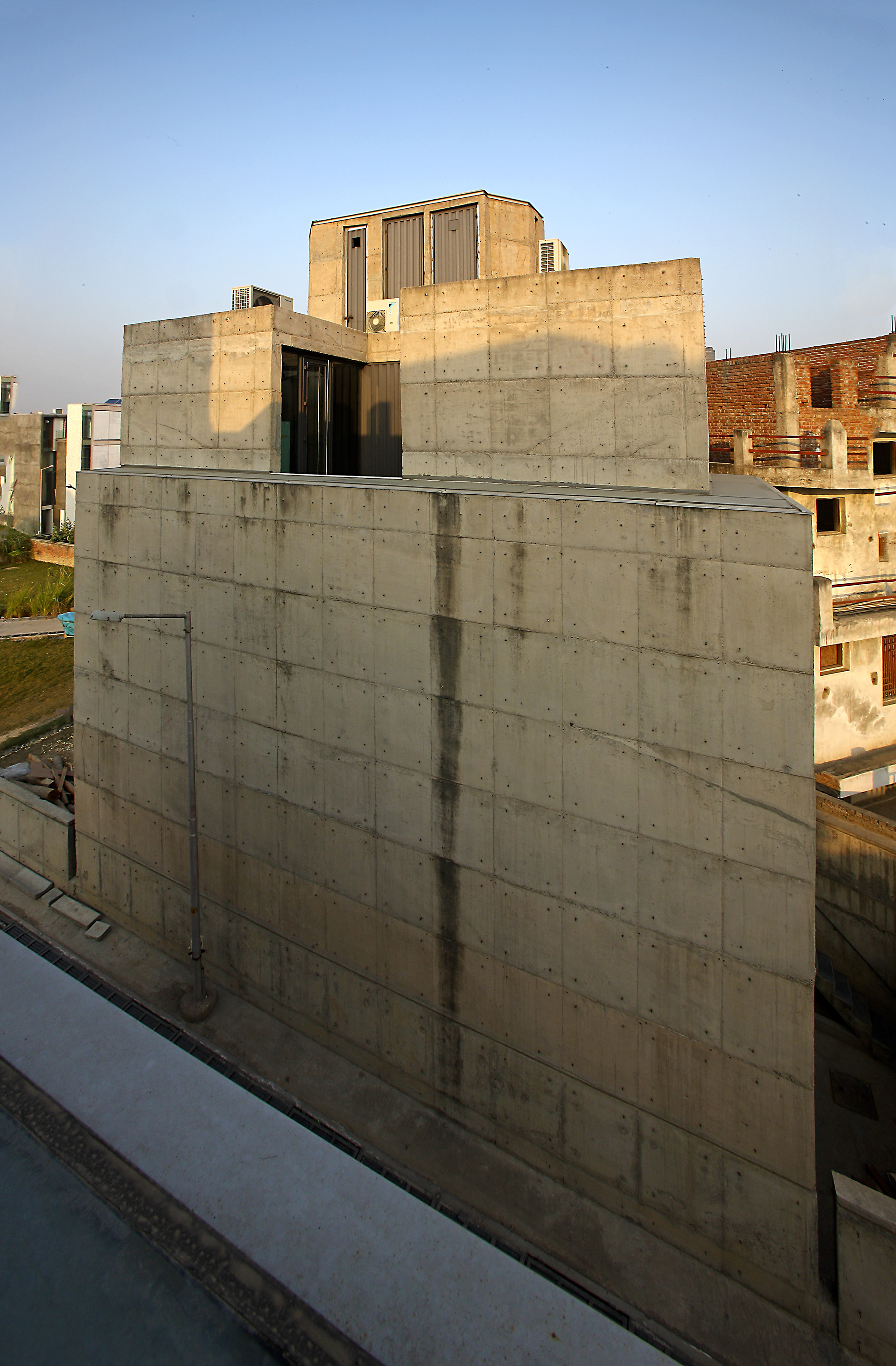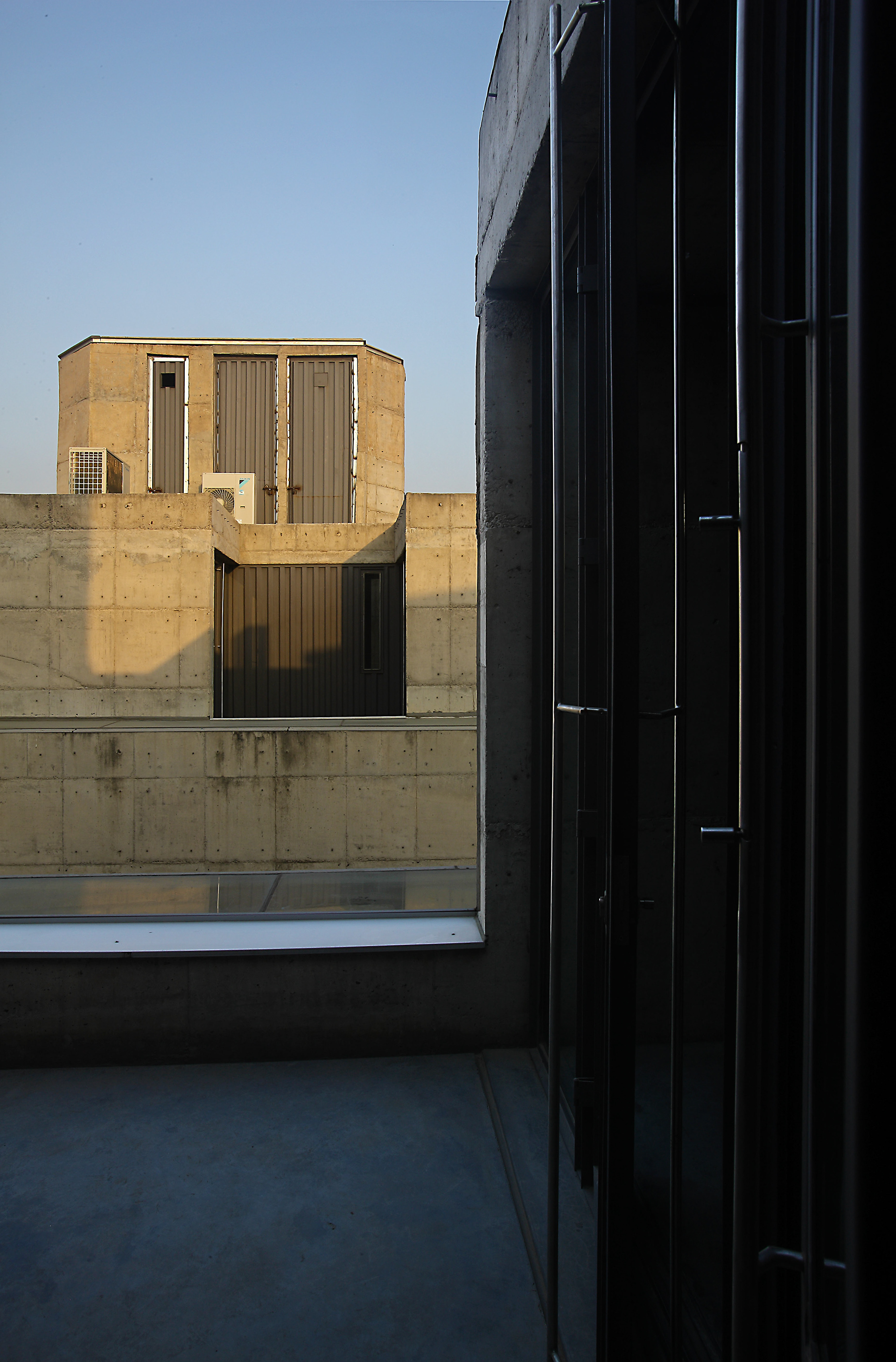 ​​​​​​​
The grey twin buildings reinforce a raw aesthetic, create 'silent canvases' for the artist's activities, and establish a unique identity within its context.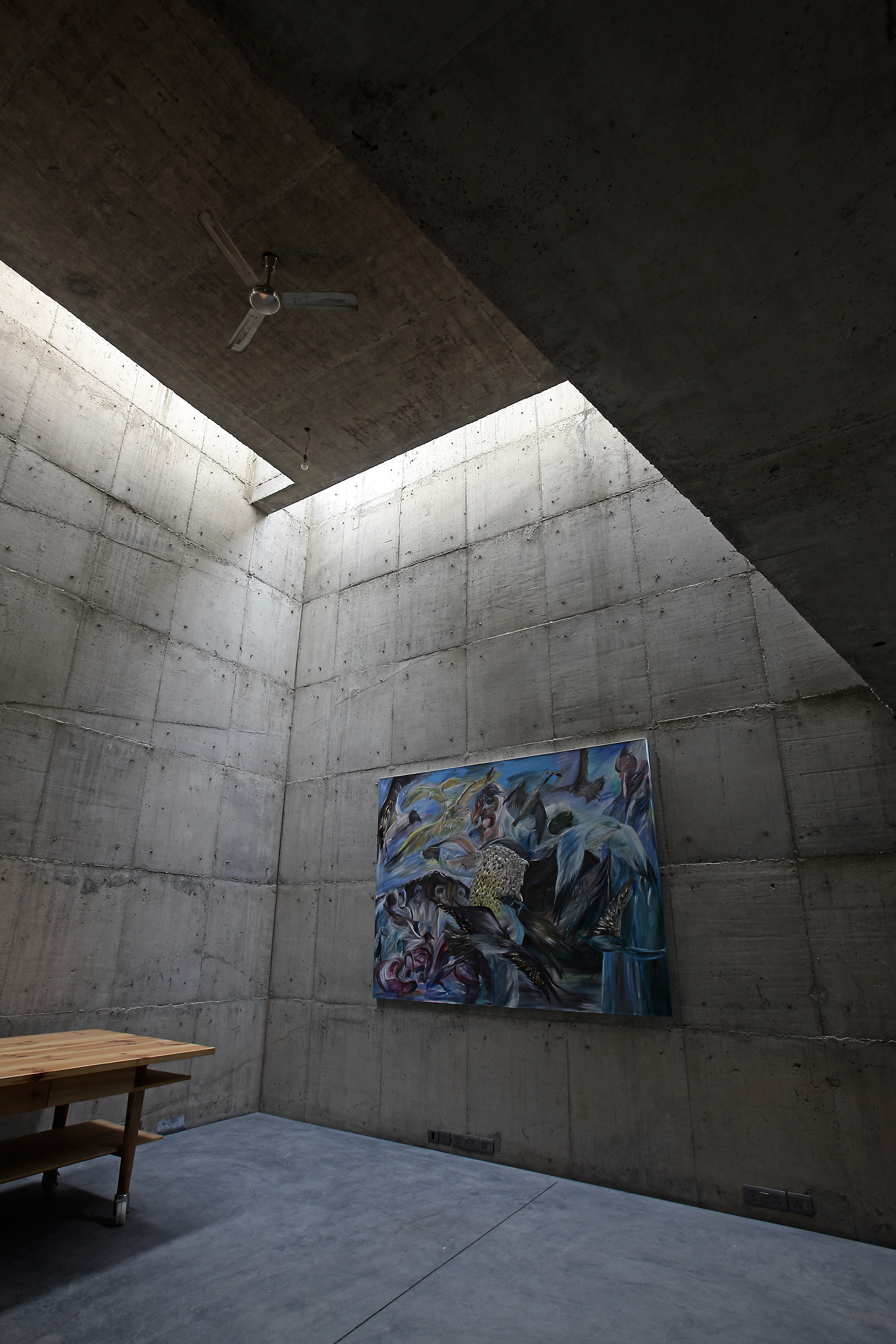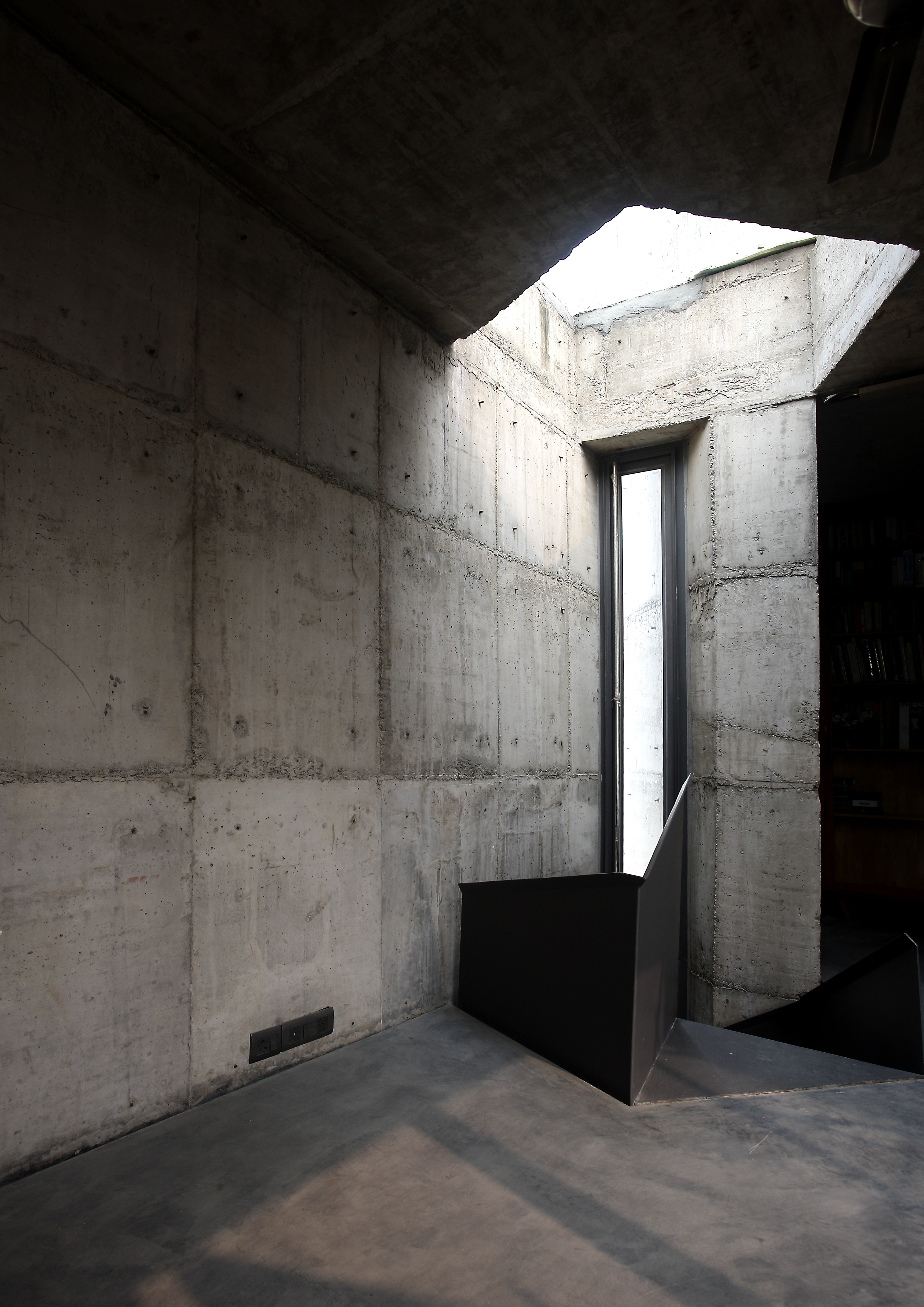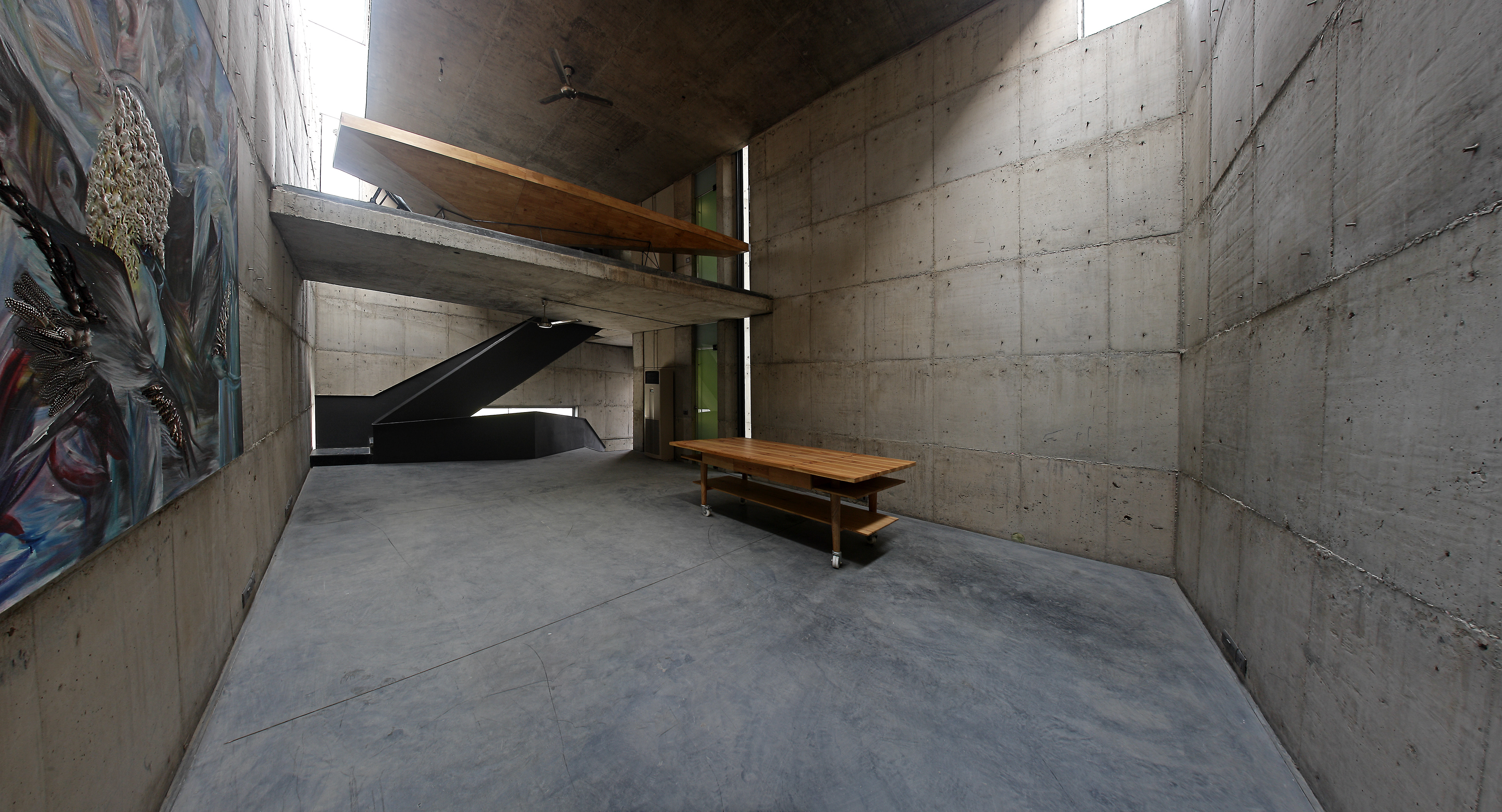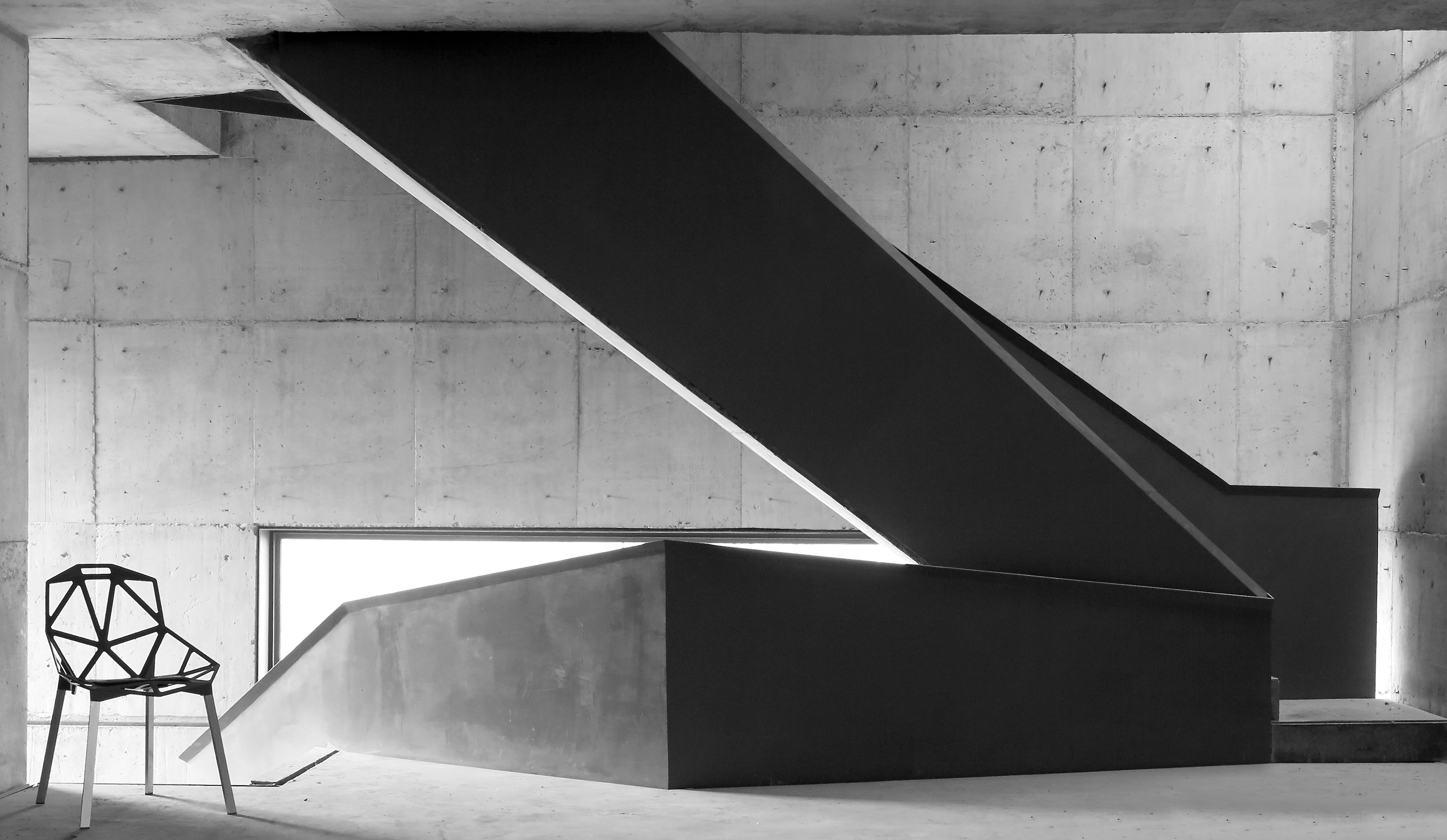 "A tight space and intelligent thinking. Almost an architectural haiku. It's the poetics of space that come alive in this cement-floored office that is inarguably lyrical. The metal staircase is a twist of forms and bookmarks the space."
 

- Alfaz Miller
The sublime atmosphere of the arresting internal spaces is cut by intriguing trajectories of concrete/steel staircases, which emerge to visually expand the entrance and compress themselves to finally disappear into suffused light.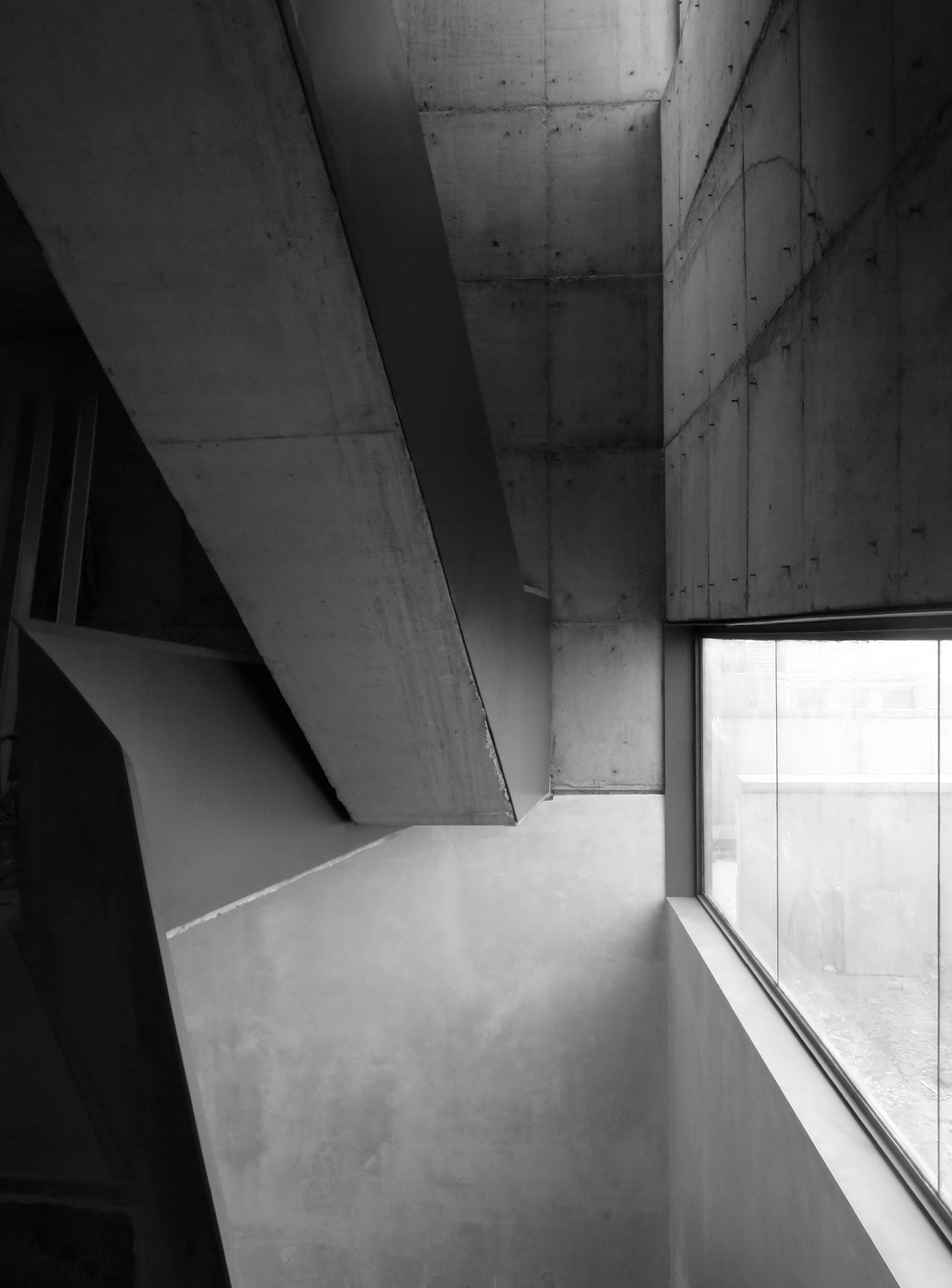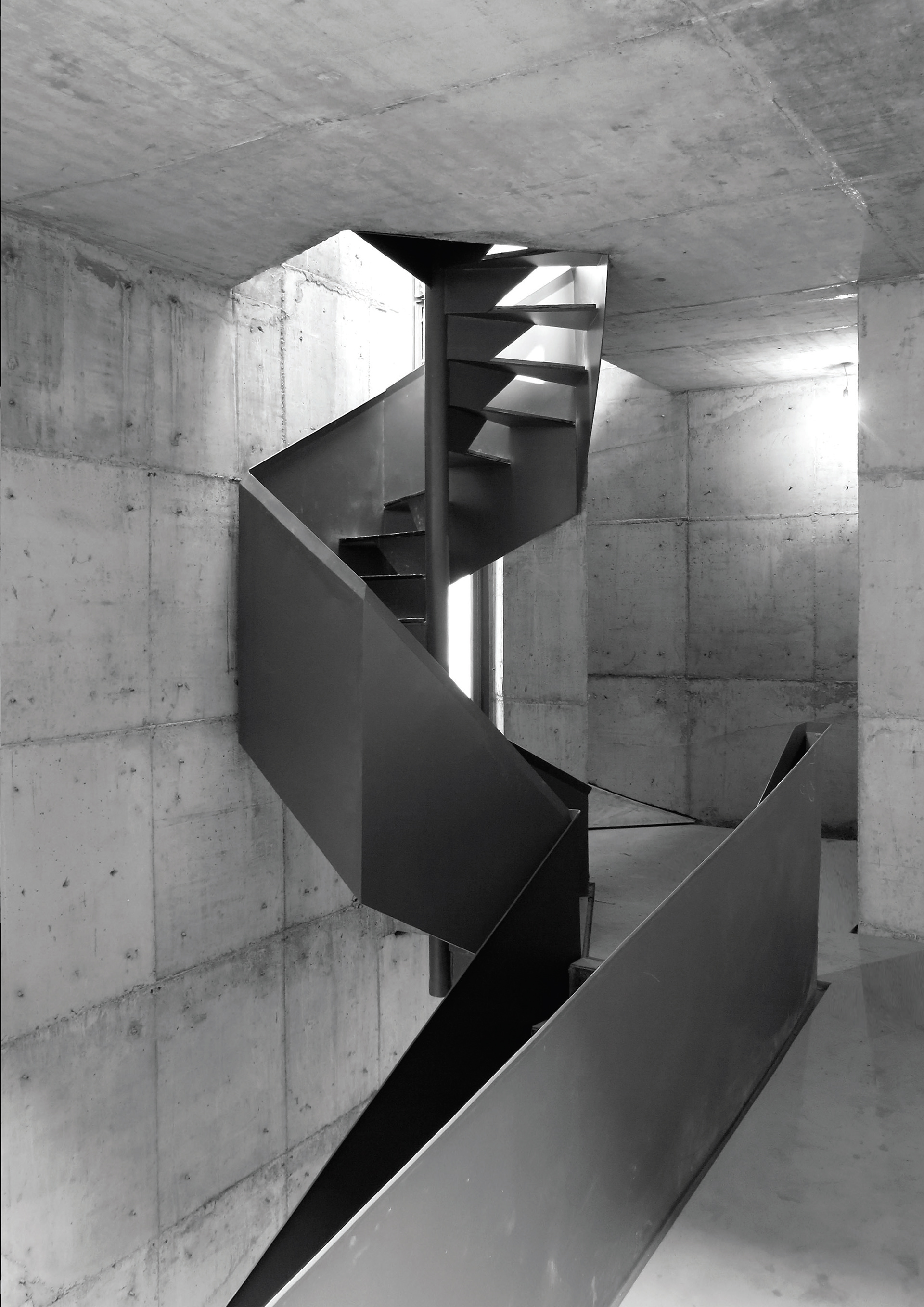 "The studio is topically a piece of sculpture itself. The staircase simply catalyses the space and the controlled light that pours through the roof makes the concrete walls and the enclosed space simply come alive." -
Kamal Malik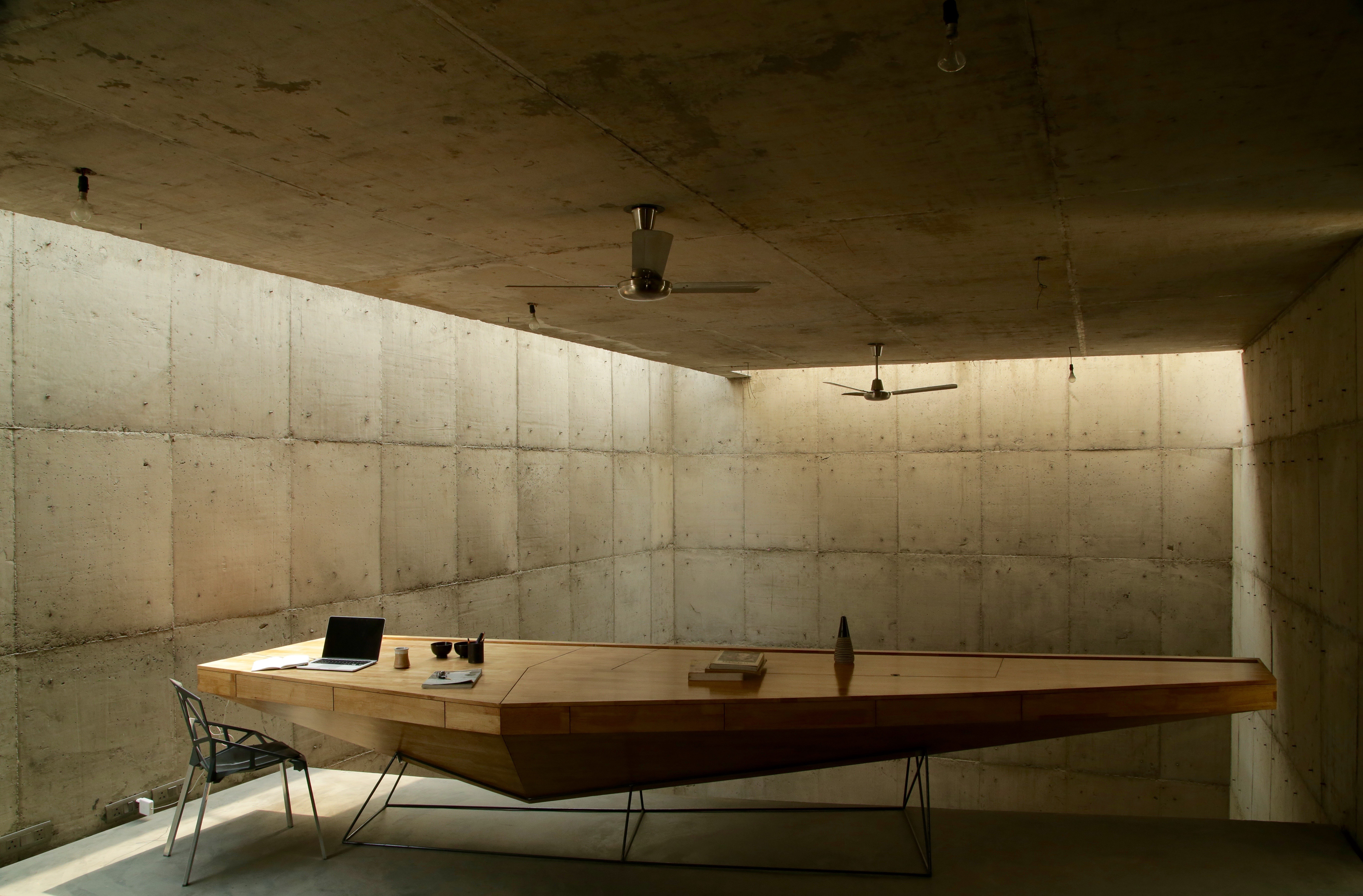 "The studio and lying space is closed off from its surroundings, but brings in copious amounts of light. Stays true to its material to embrace a roughness that comes alive in the sunlight. Brutal, controlled and daring." 
- 
Gurjit Matharoo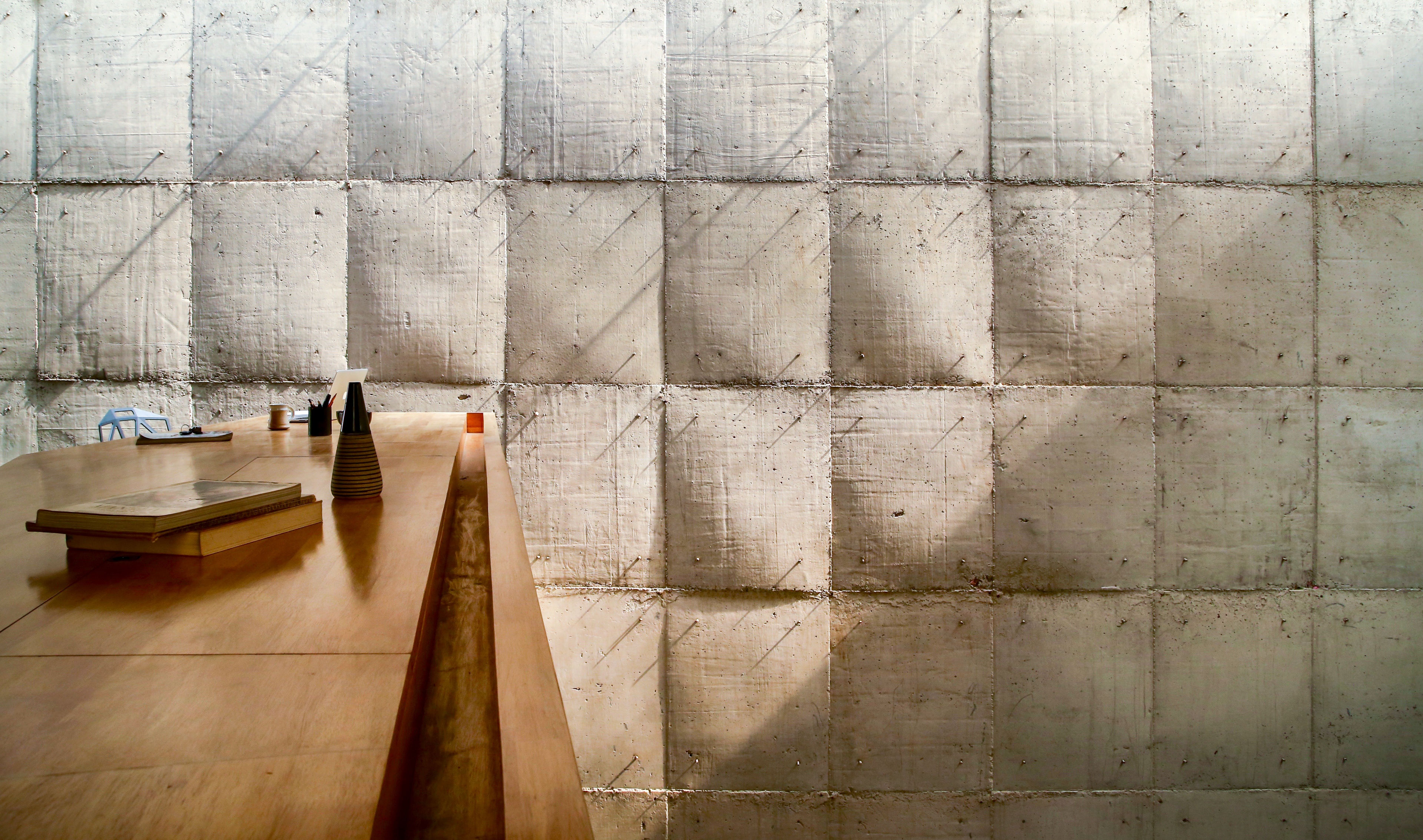 "The play of light falling on the sculpted spaces creates a silent canvas for the artist's activities. The raw aesthetic works well with controlled used materials and an amazing infusion of light." 
- Sonal Sancheti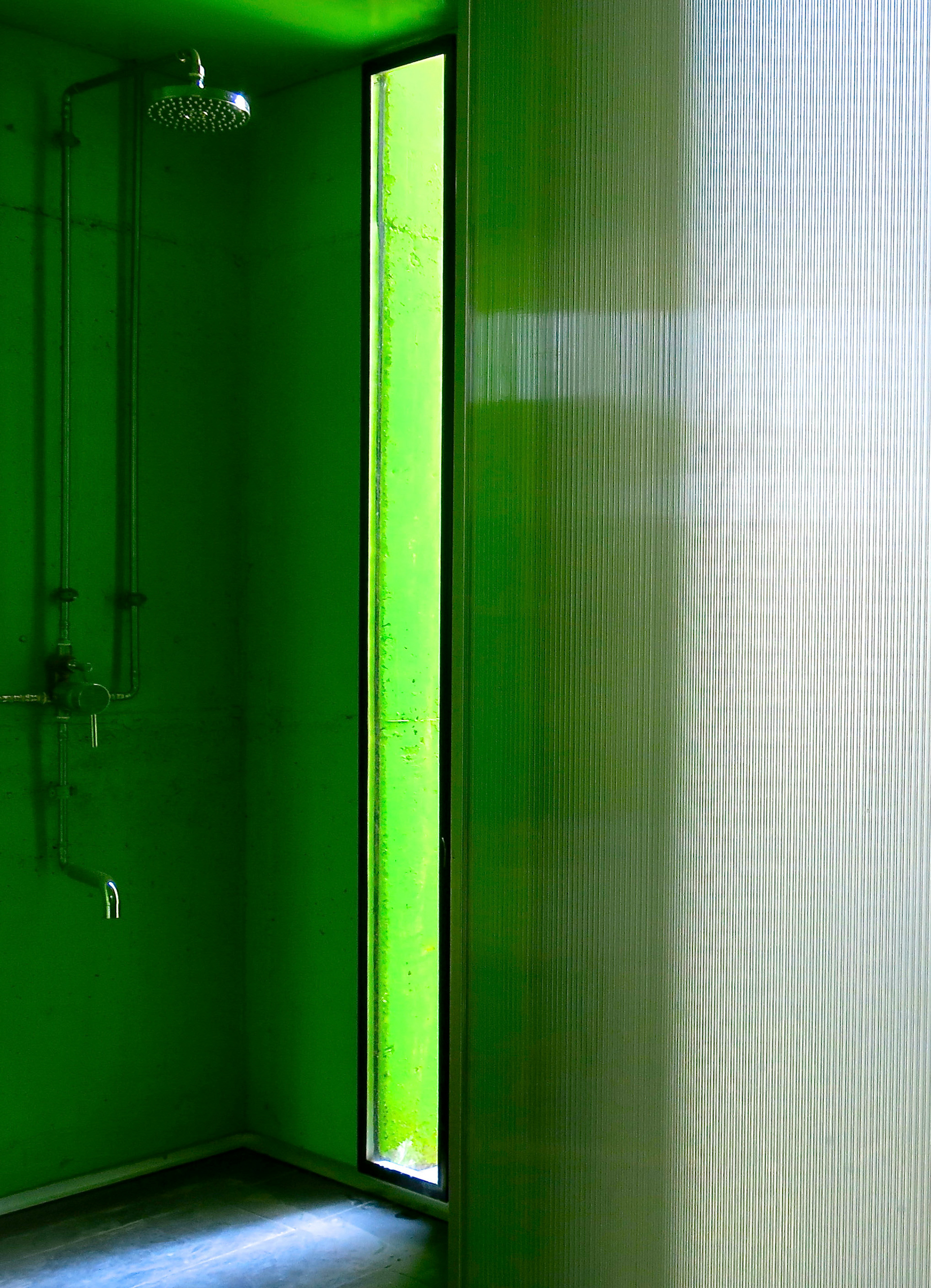 "The project is commended for its use of a singular material, which is transformed in the way of light fashions space. One imagines the project being a transformative canvas for any kind of programme that might inhibit it." 
- 
Sameep Padora
The interiors are created at ground and basement floor exclusively for studio work with a trapezoidal shaped library at the mezzanine floor that overlooks the main 20ft high studio. The first floor is used as a residential suite with a small carved out terrace.