Location :
Radisson MBD, Noida, Uttar Pradesh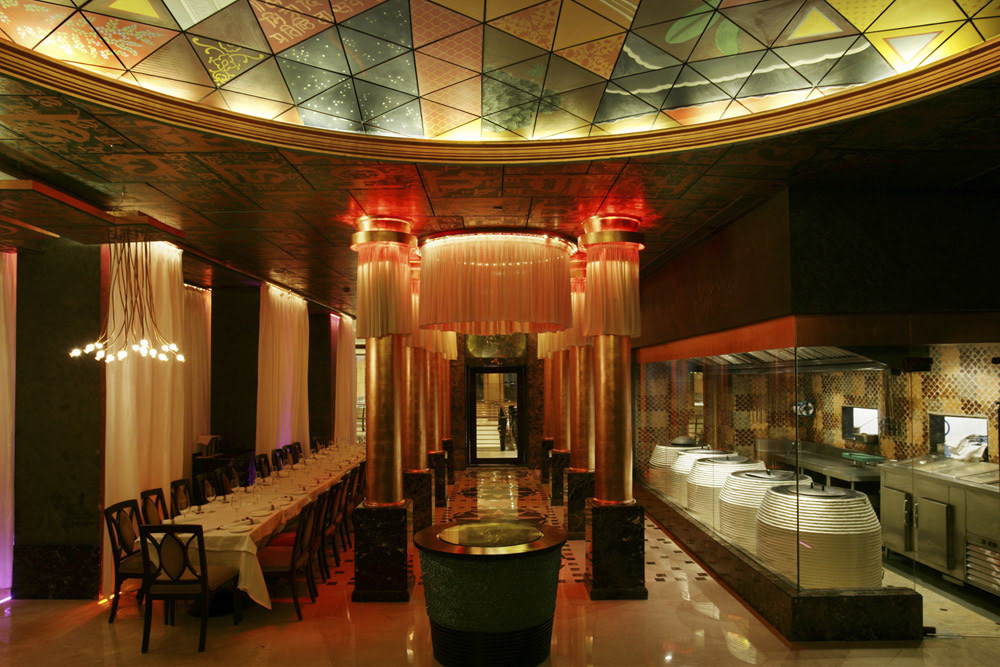 Eating out is today a part of the Capital's nocturnal vitality, with designer bars, restaurants, shopping malls, promoted by clients who feel free to borrow from wherever they choose, nonchalantly adapting foreign influences to Indian form. 
​​​​​​​
The young clients were exceptionally enthusiastic about their new venture & thus allowed the architects the freedom to experiment with an eclectic design method in order to express the flavor of the North Indian cuisine.
Initial presentations explored this unconventional concept by blurring the boundaries between the real & illusionary world, a dichotomy we accept effortless in our cinema culture.
Inspired by an array of traditional visual references, a series of graphic installations were envisioned to evoke the mood of contemporary India. Giving rise to an exuberant, decorative space in contrast with our typically frugal design repertoire.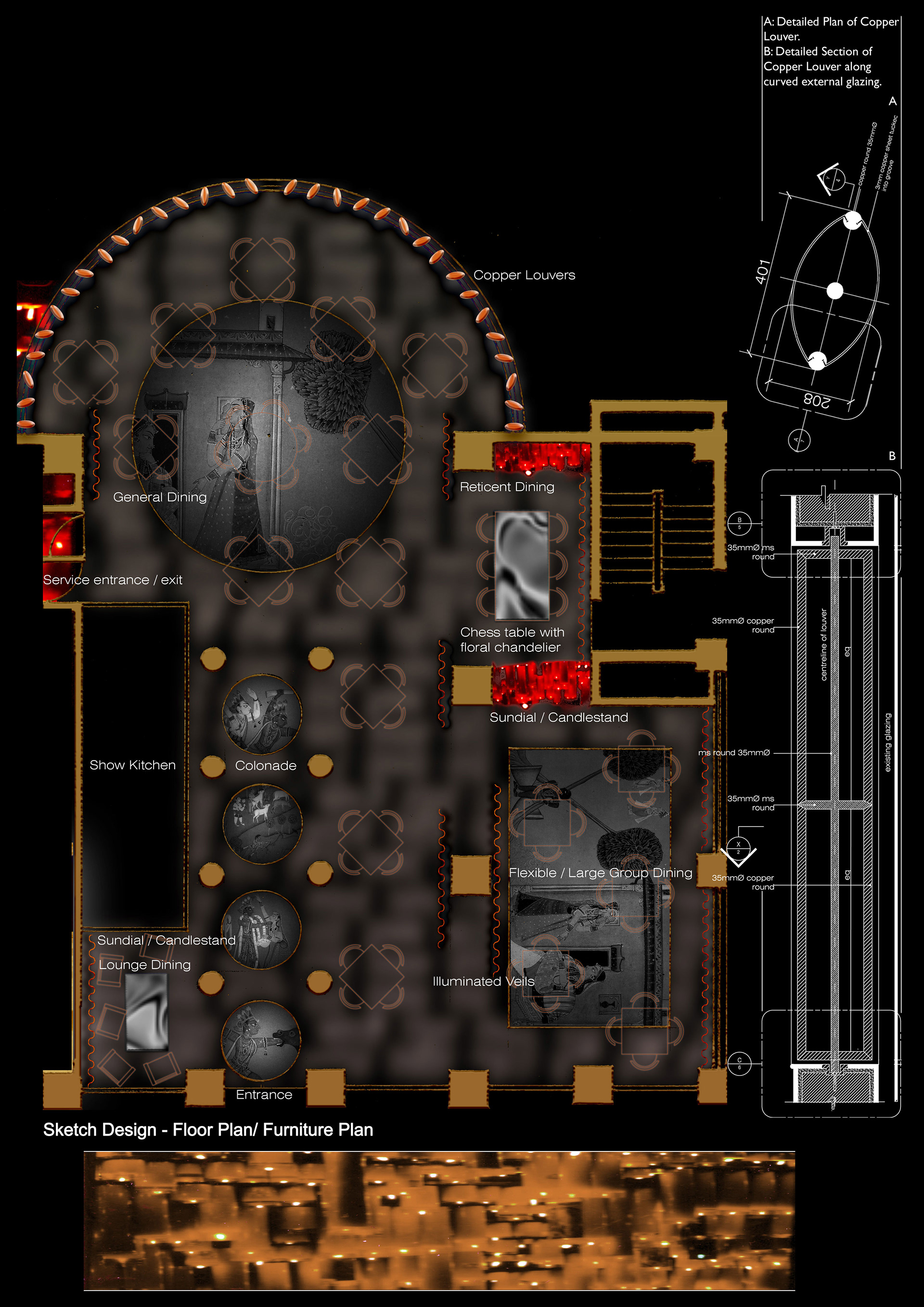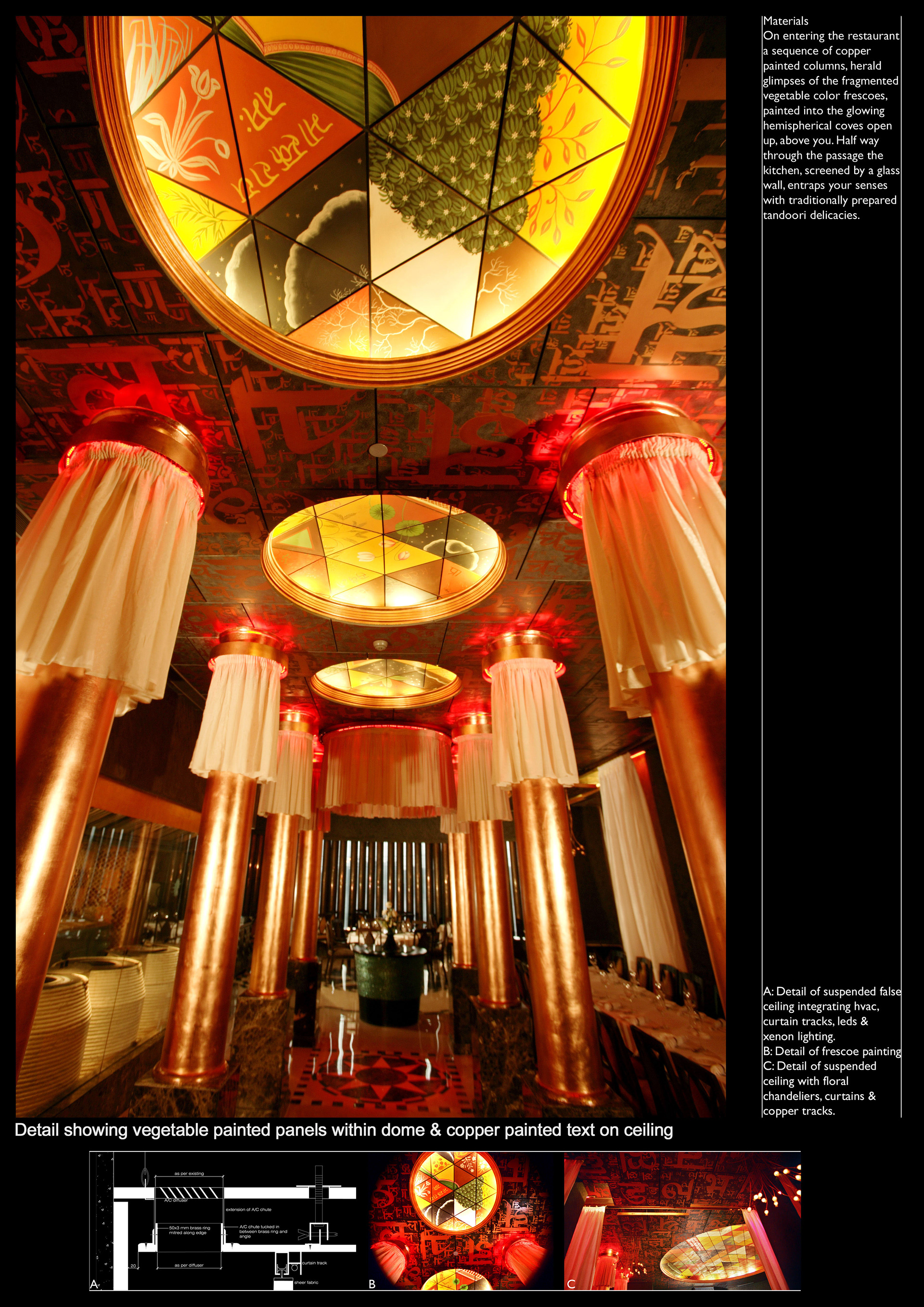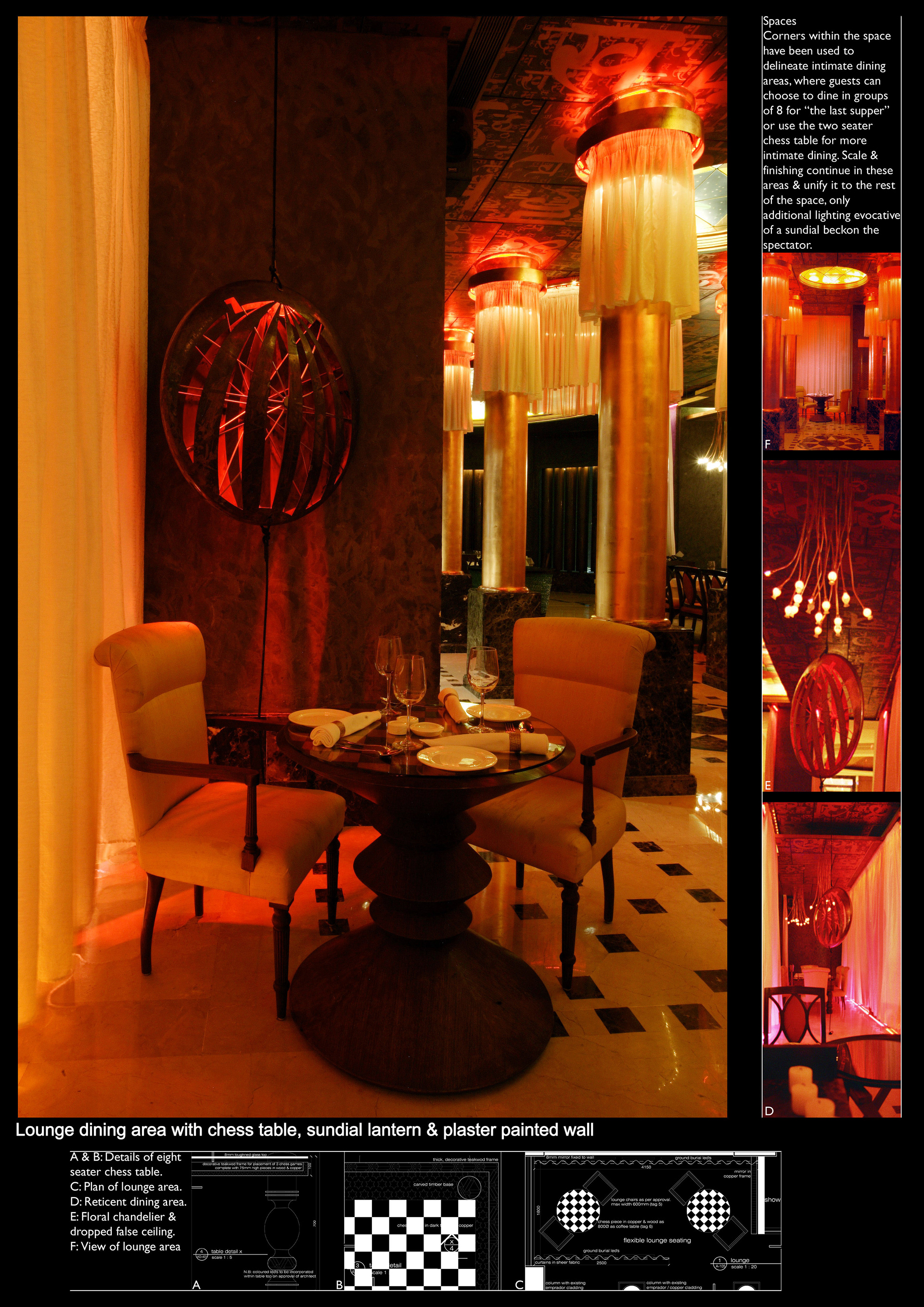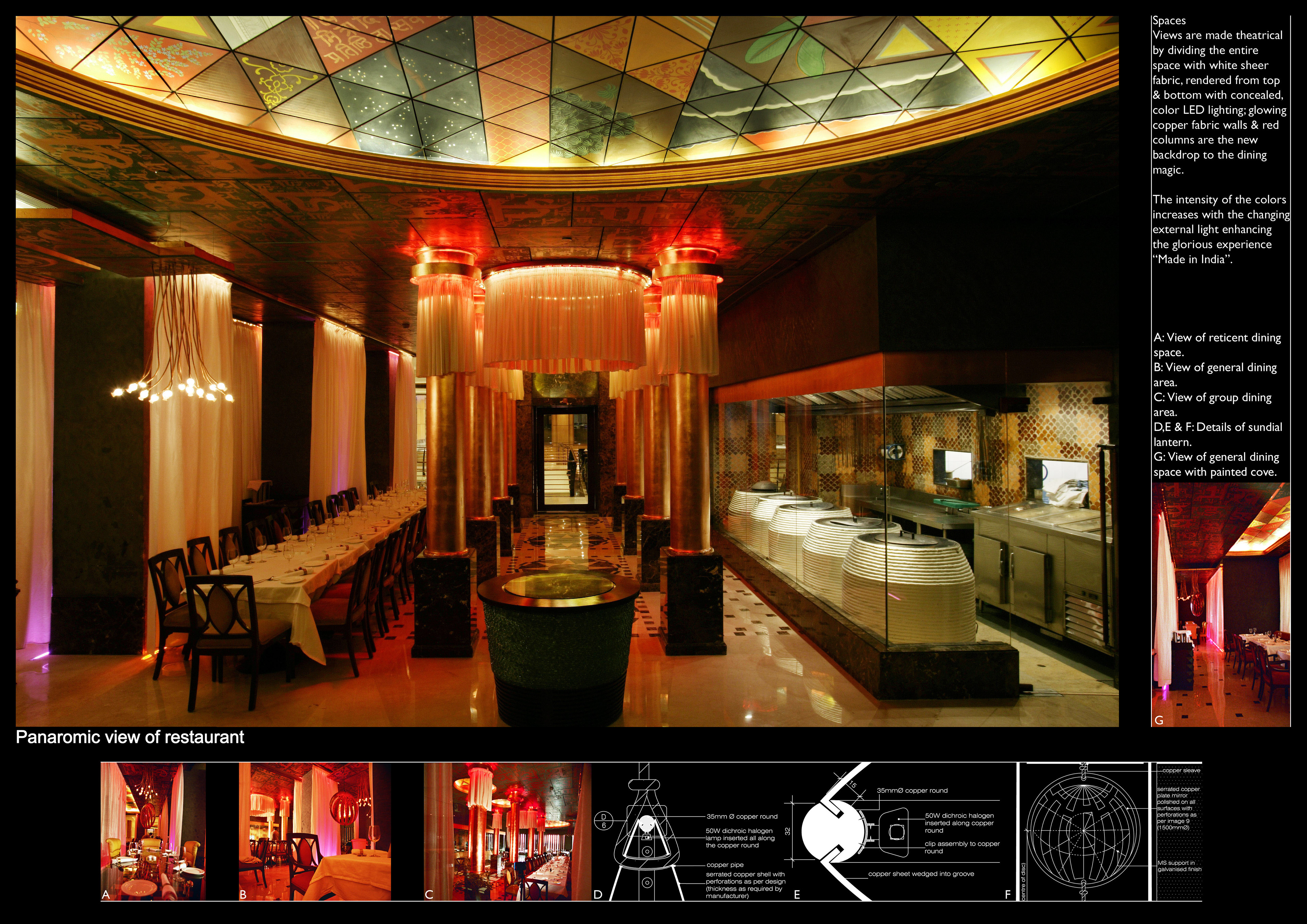 Composed of deep gray plaster painted walls & columns, the interior has a curious effect of rough cut surfaces of the Ajanta caves. The solidity & monstrosity of wall surfaces disband finally into the shimmering collage of copper painted ceiling panels; randomly  arranged  painted "Devanagri" alphabets, shine to the mesmerizing quality of light.
On entering the restaurant a sequence of copper painted columns, herald glimpses of the fragmented vegetable color frescoes, painted into the glowing hemispherical coves open up, above you. Half way through the passage the kitchen, screened by a glass wall, entraps your senses with traditionally prepared tandoori delicacies.
Corners within the space have been used to delineate intimate dining areas, where guests can choose to dine in groups of 8 for "the last supper" or use the two seater chess table for more intimate dining. Scale & finishing continue in these areas & unify it to the rest of the space, only additional lighting evocative of a sundial beckons the spectator.
Views are made theatrical by dividing the entire space with white sheer fabric, rendered from top & bottom with concealed, color LED lighting; glowing copper fabric walls & red columns are the new backdrop to the dining magic.
The intensity of the colors increases with the changing external light enhancing the glorious experience "Made in India".