Location :
New Delhi, India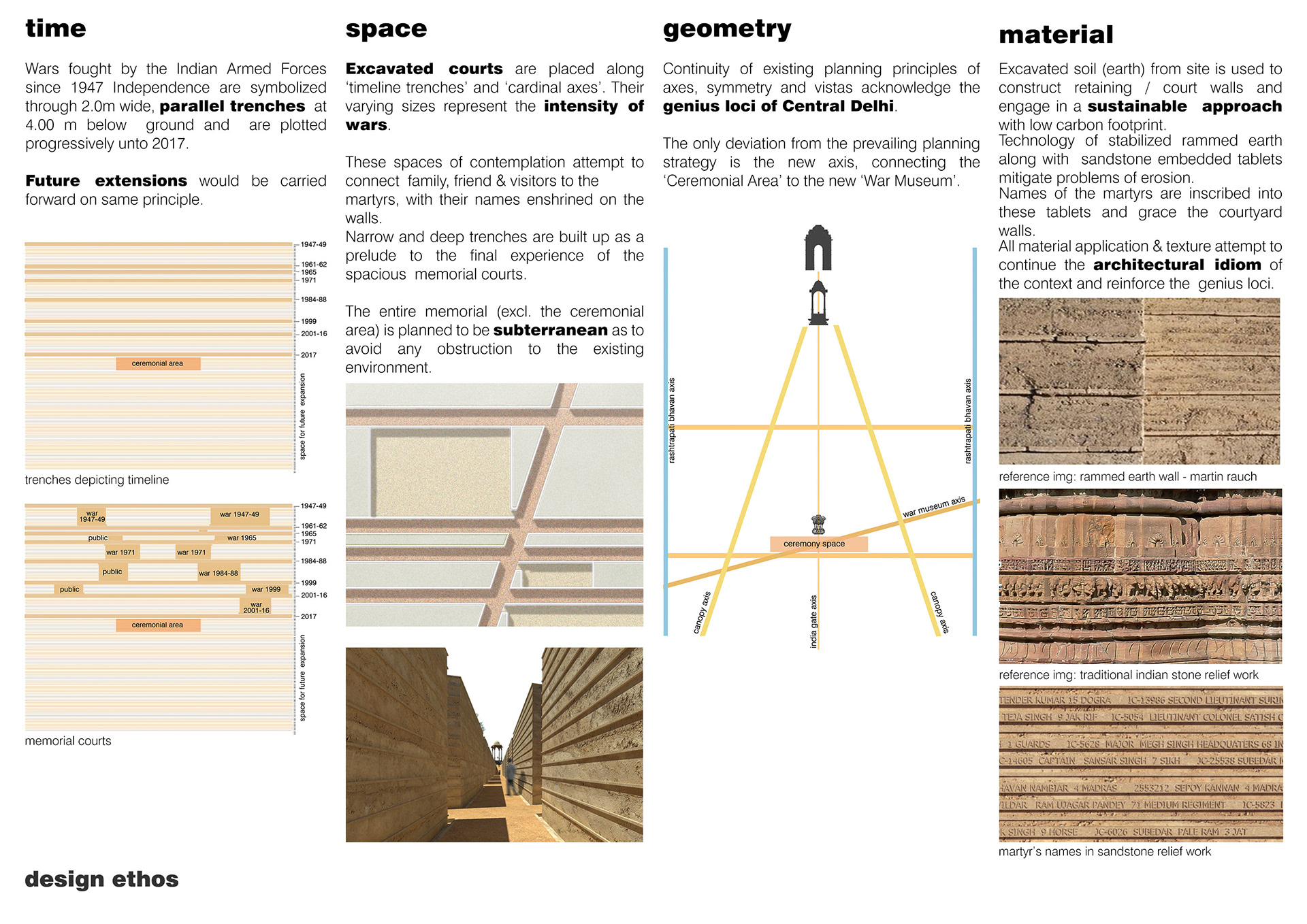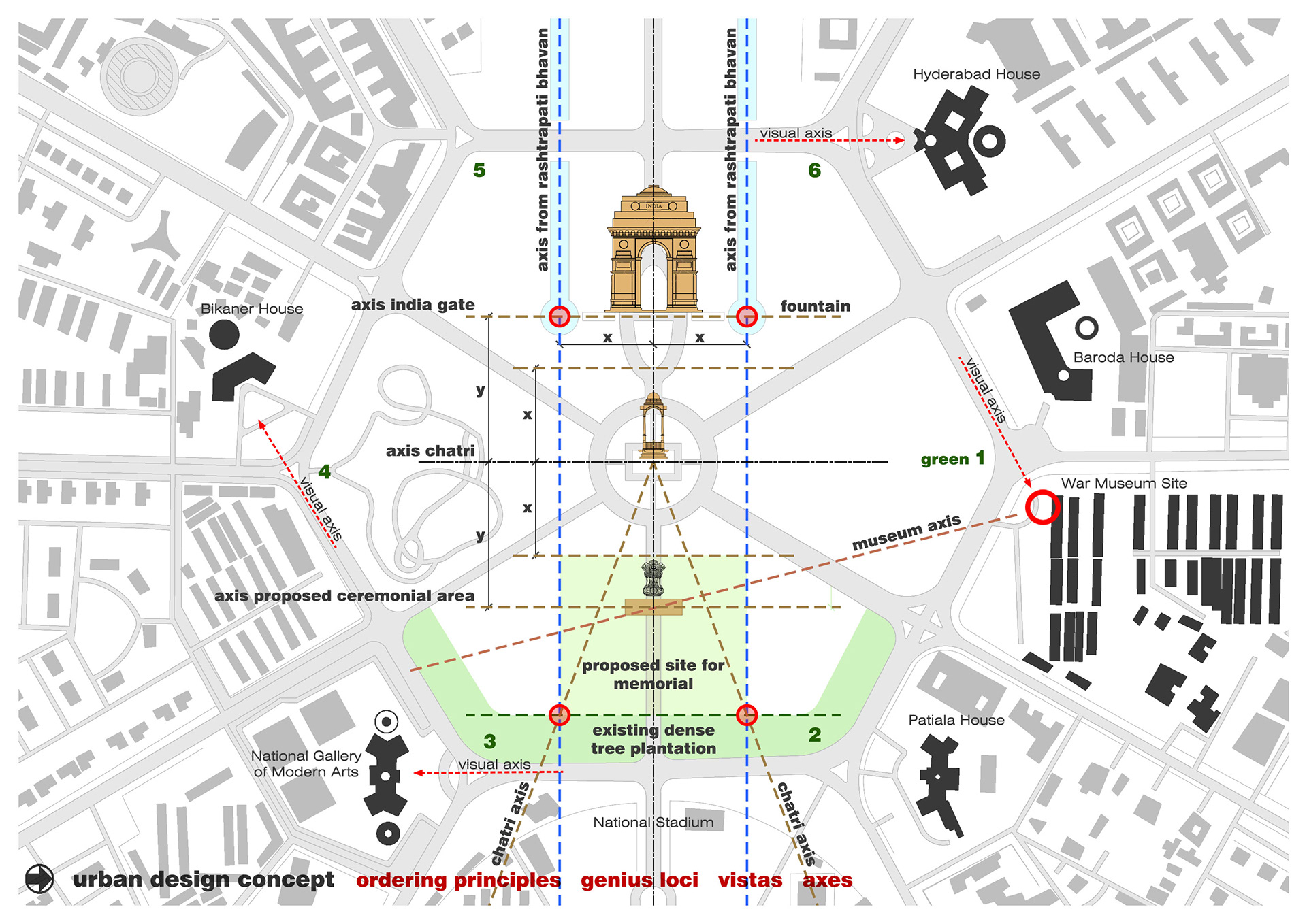 Continuity of existing planning principles of axes, symmetry and vistas acknowledge the genius loci of Central Delhi. The only deviation from the prevailing planning strategy is the new axis, connecting the Ceremonial Area' to the new 'War Museum'.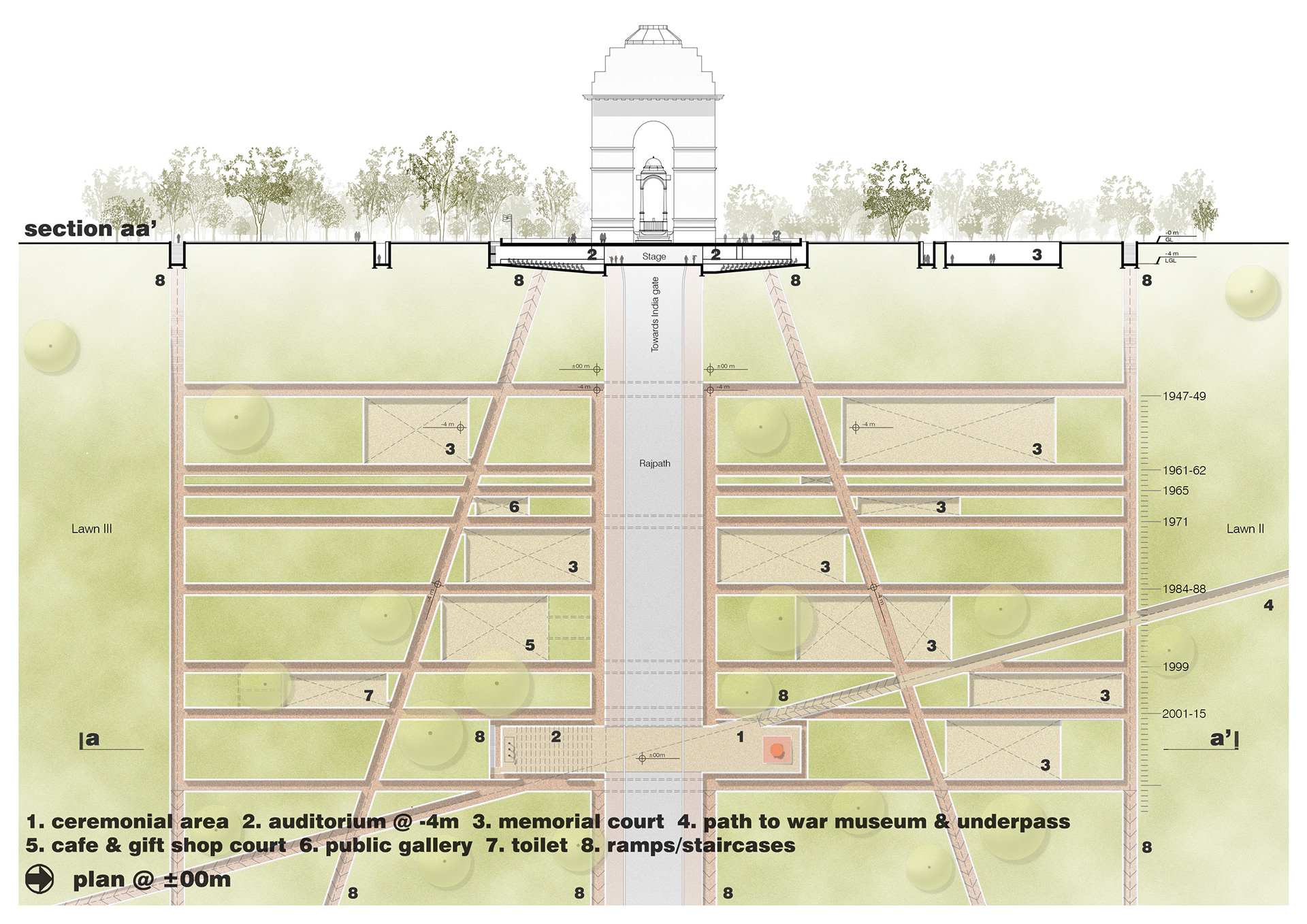 Wars fought by the Indian Armed Forces since 1947 Independence are symbolized through 2.0m wide,  parallel trenches at 4.00 m below ground and are plotted progressively unto 2017. Future extensions would be carried forward on same principle.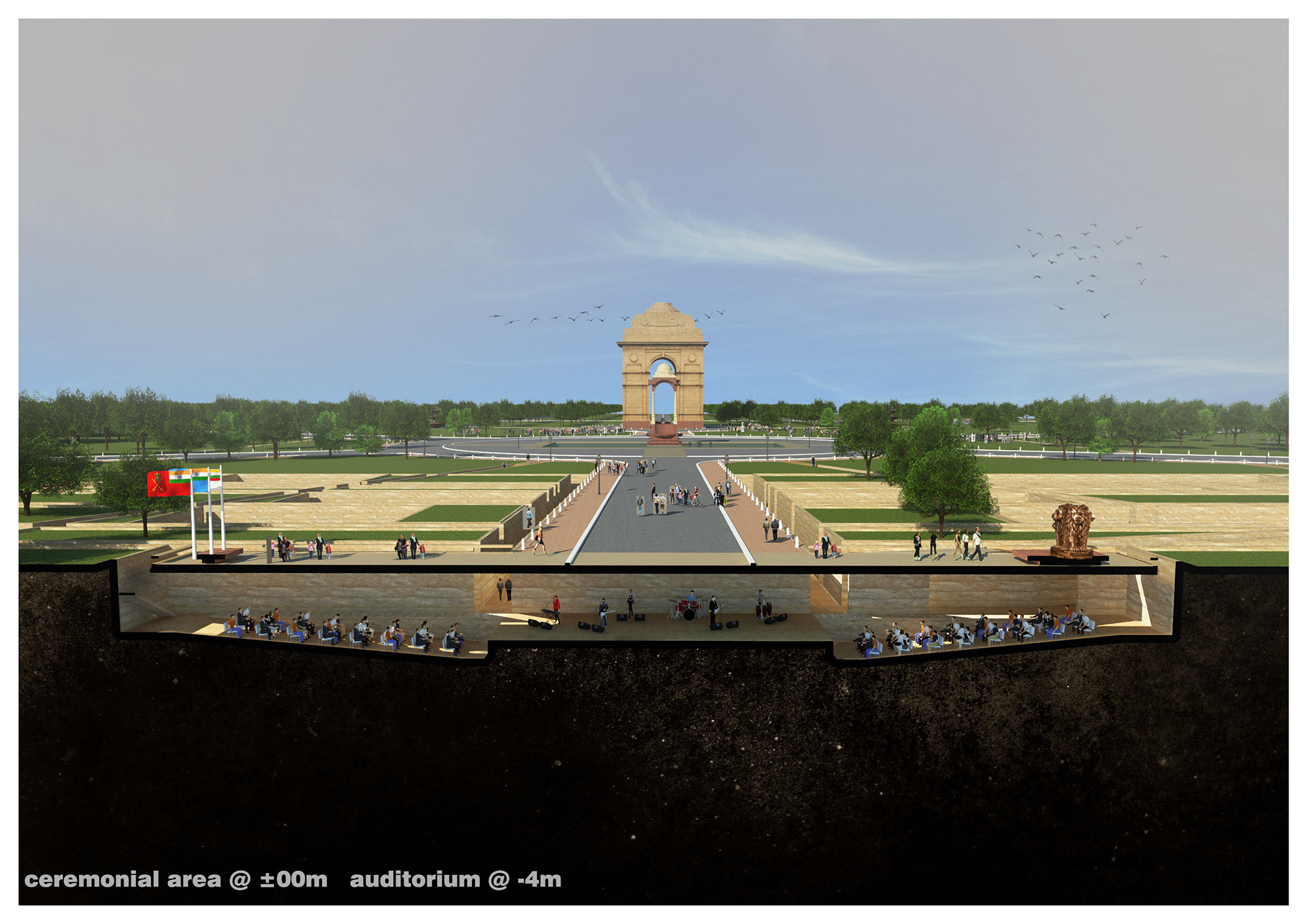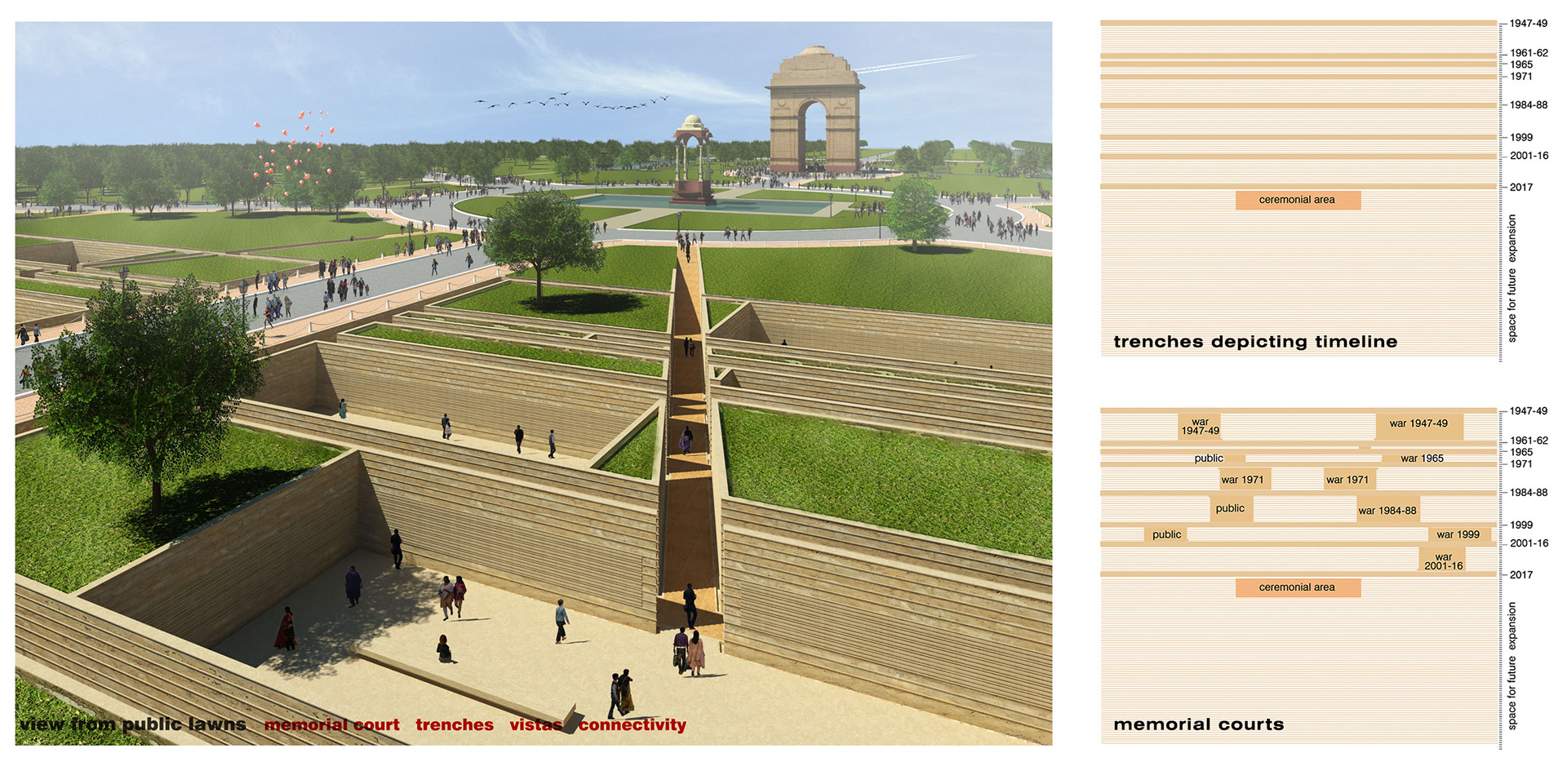 Excavated courts are placed along 'timeline trenches' and 'cardinal axes'. Their varying sizes represent the intensity of wars. These spaces of contemplation attempt to connect family, friend & visitors to the martyrs, with their names enshrined on the walls. Narrow and deep trenches are built up as a prelude to the final experience of the spacious memorial courts. The entire memorial (excl. the ceremonial area) is planned to be subterranean as to avoid any obstruction to the existing environment.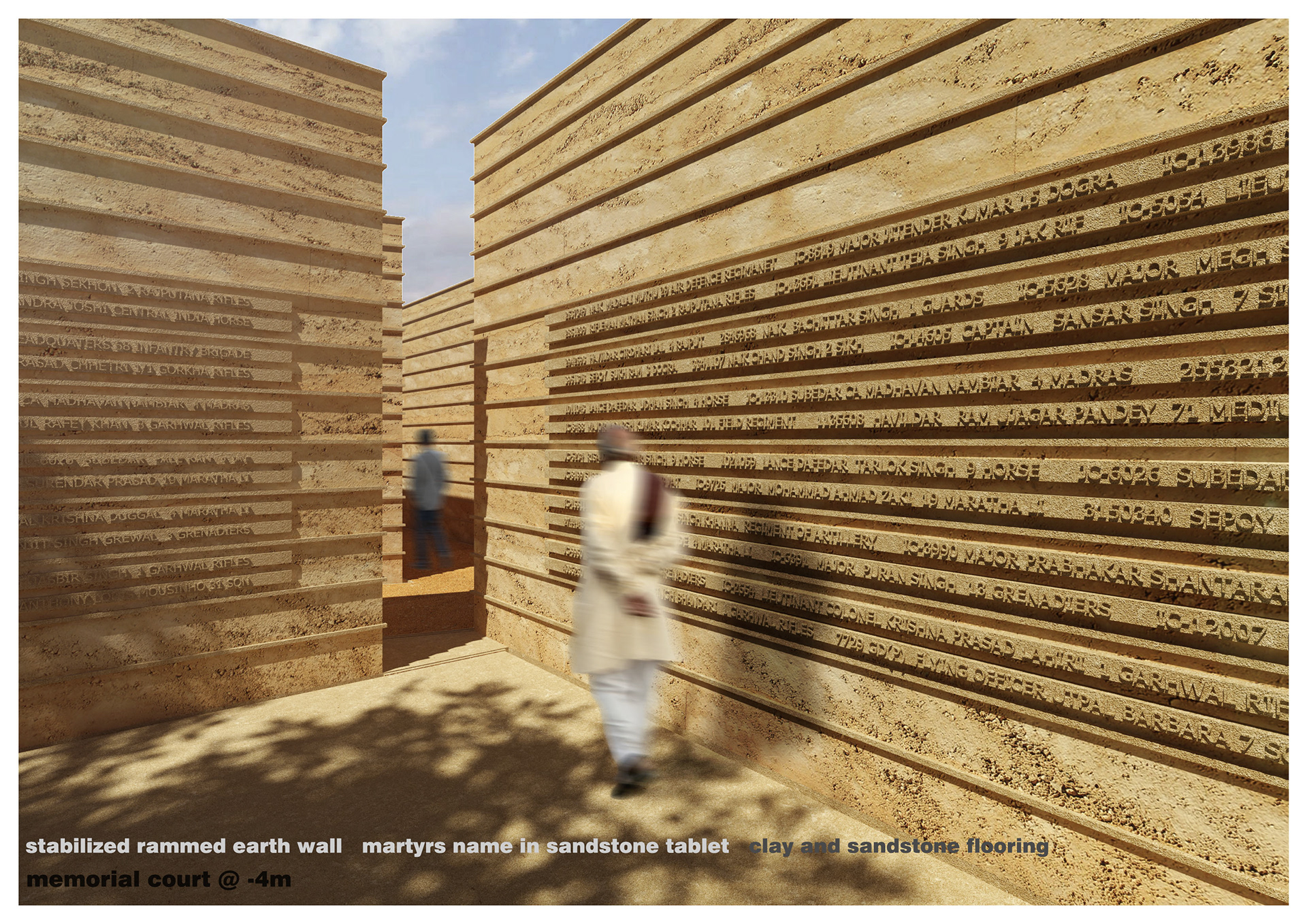 Excavated soil (earth) from site is used to construct retaining/court walls and engage in a sustainable approach with low carbon footprint. Technology of stabilized rammed earth along with sandstone embedded tablets mitigate problems of erosion. Names of the martyrs are inscribed into these tablets and grace the courtyard walls. All material application & texture attempt to continue the architectural idiom of the context and reinforce the genius loci.