Location :
Sector 16A, Noida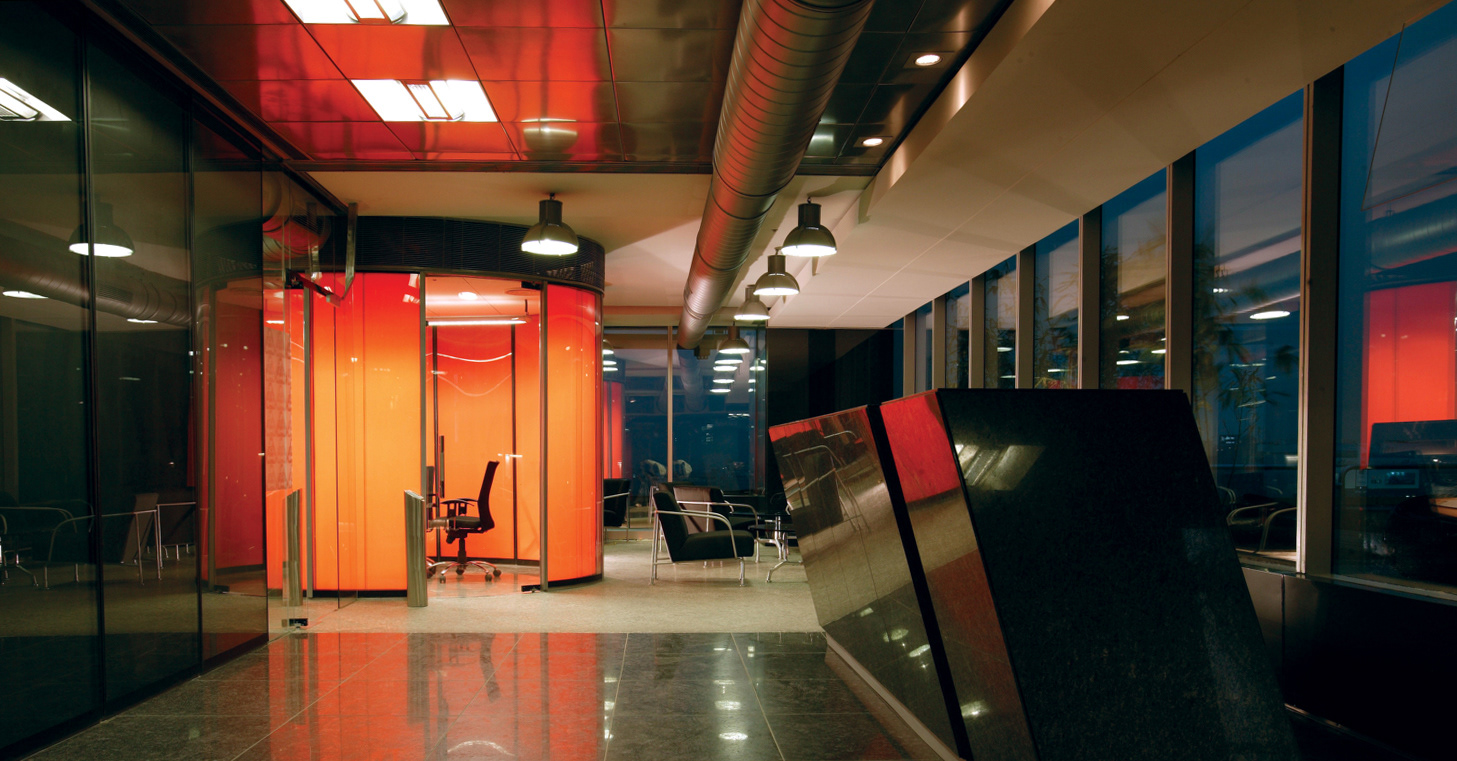 Criterion to decide on a new office space for TEIL's Head Quarters which consolidated multiple offices scattered all over Delhi, were many, but as it is often today with the corporate world, efficiency of the work environment at micro and macro level (accessibility, power back up, parking, etc.) are in high demand as against the traditional emphasis on central location, generally the impressive historical down town.
The clients selected along with the architects, the 8th floor of a newly constructed glass office tower, located within the rapid upcoming film city of Noida, with spectacular view of the Yamuna River, the green belt and the city.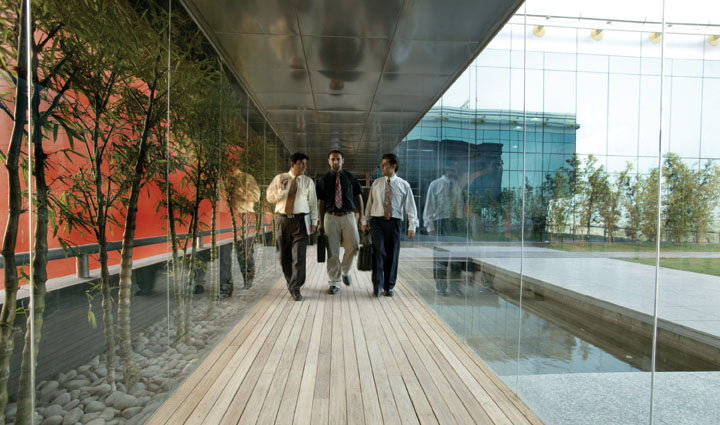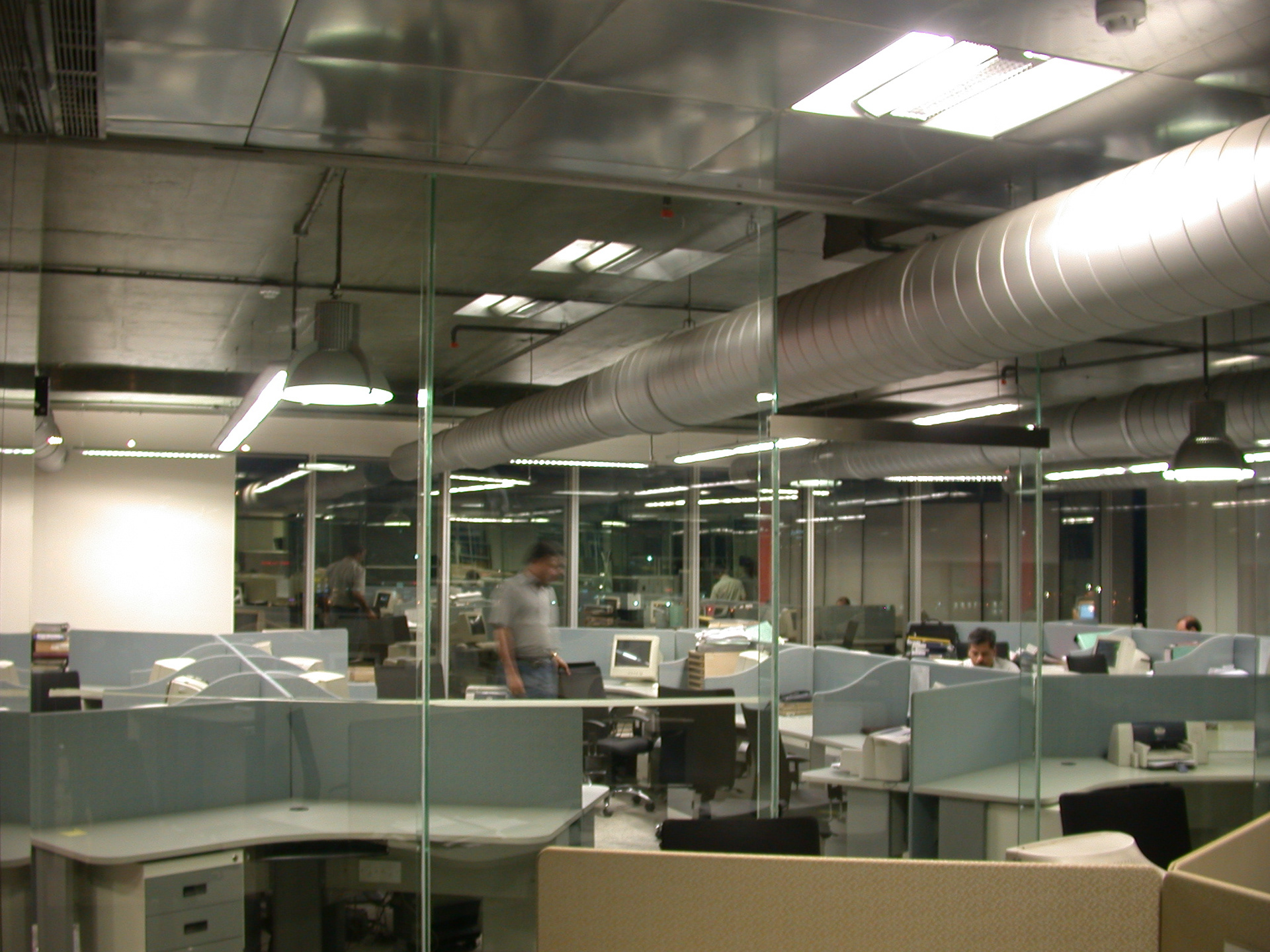 We responded initially to the raw space wedged between these two omnipresent environments with an open plan. The strategically organized glass cabins / formal and informal meeting and secretary areas allow the penetration of natural light and create a dynamic continuity of visual as well as physical space. This has possibly resulted in a delightful interactive office environment, so much that often senior employees are motivated to move out of their cabins and meet the concerned colleagues for short meetings, essential for a dynamic corporate environment.
The overall planning method is not derived from any organizational hierarchy or a predetermined and conventional composition but encourages spatial negotiations by the occupants: an attribute intrinsic to our present socio-economic scenario. Hence we consider the key issue today in handling any interior or architectural work to be the changed concept of a 'hyper time' addressed through progressive planning along with construction techniques. Finally this has to express itself through efficient geometry, material selection and component detailing.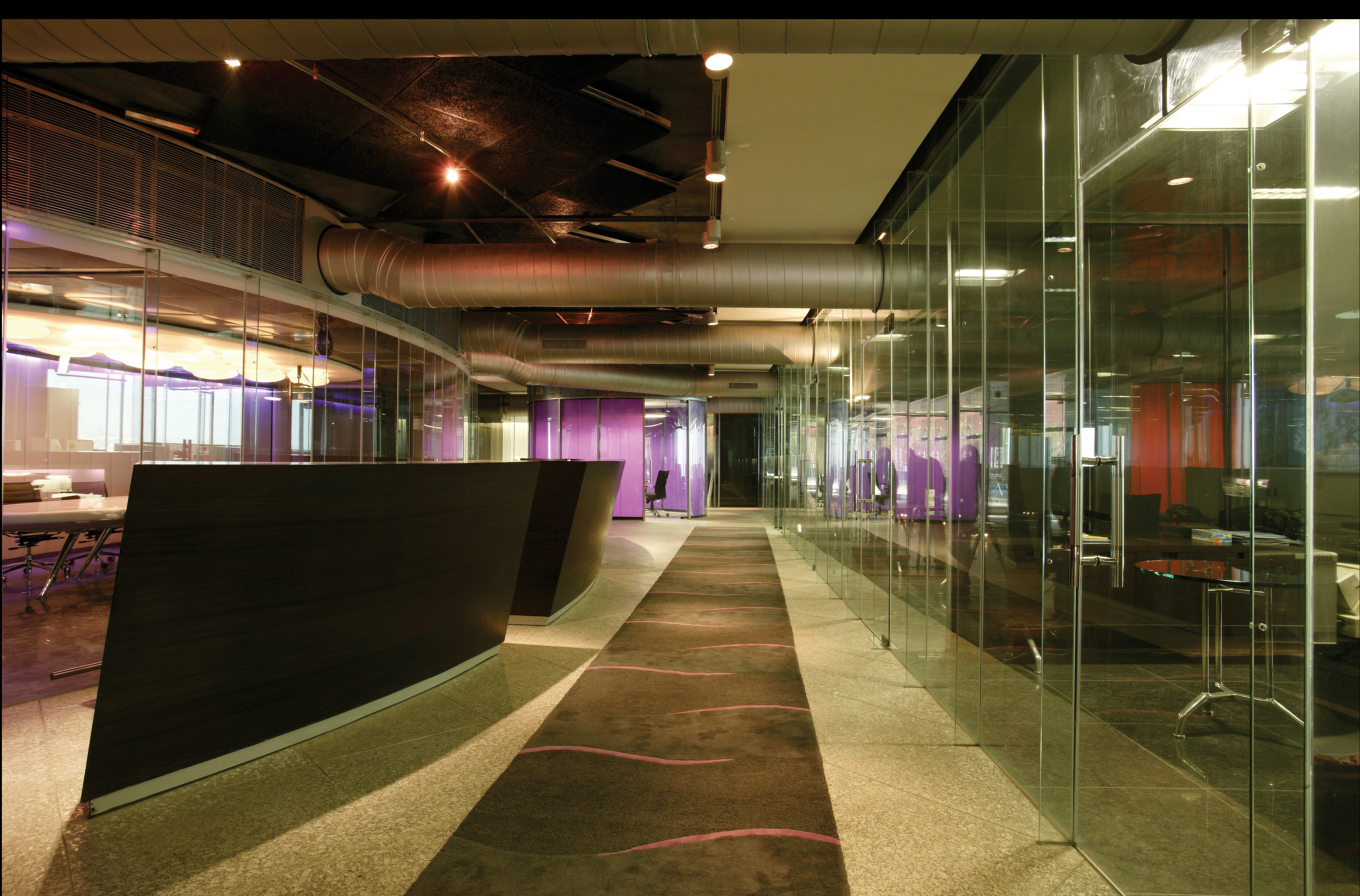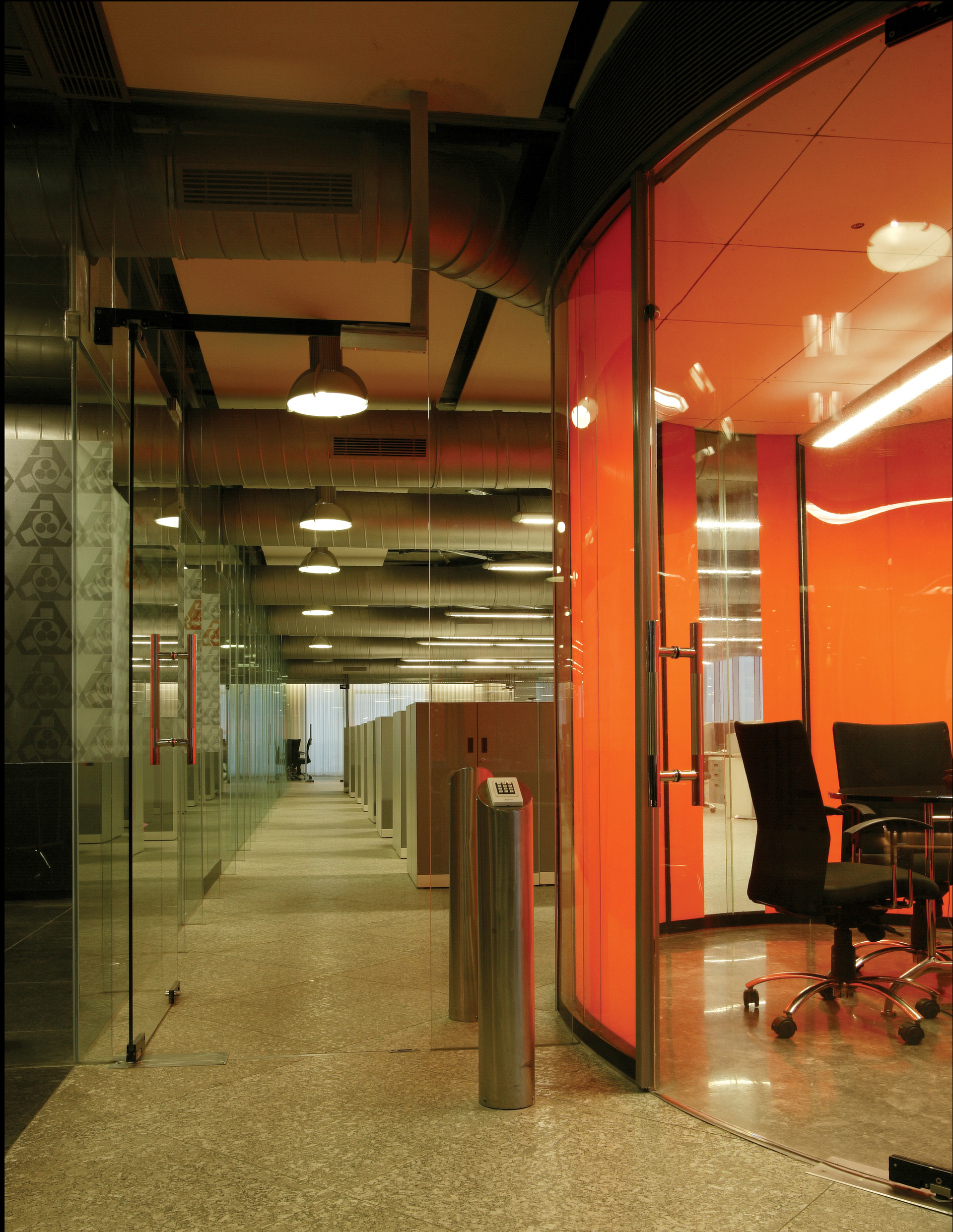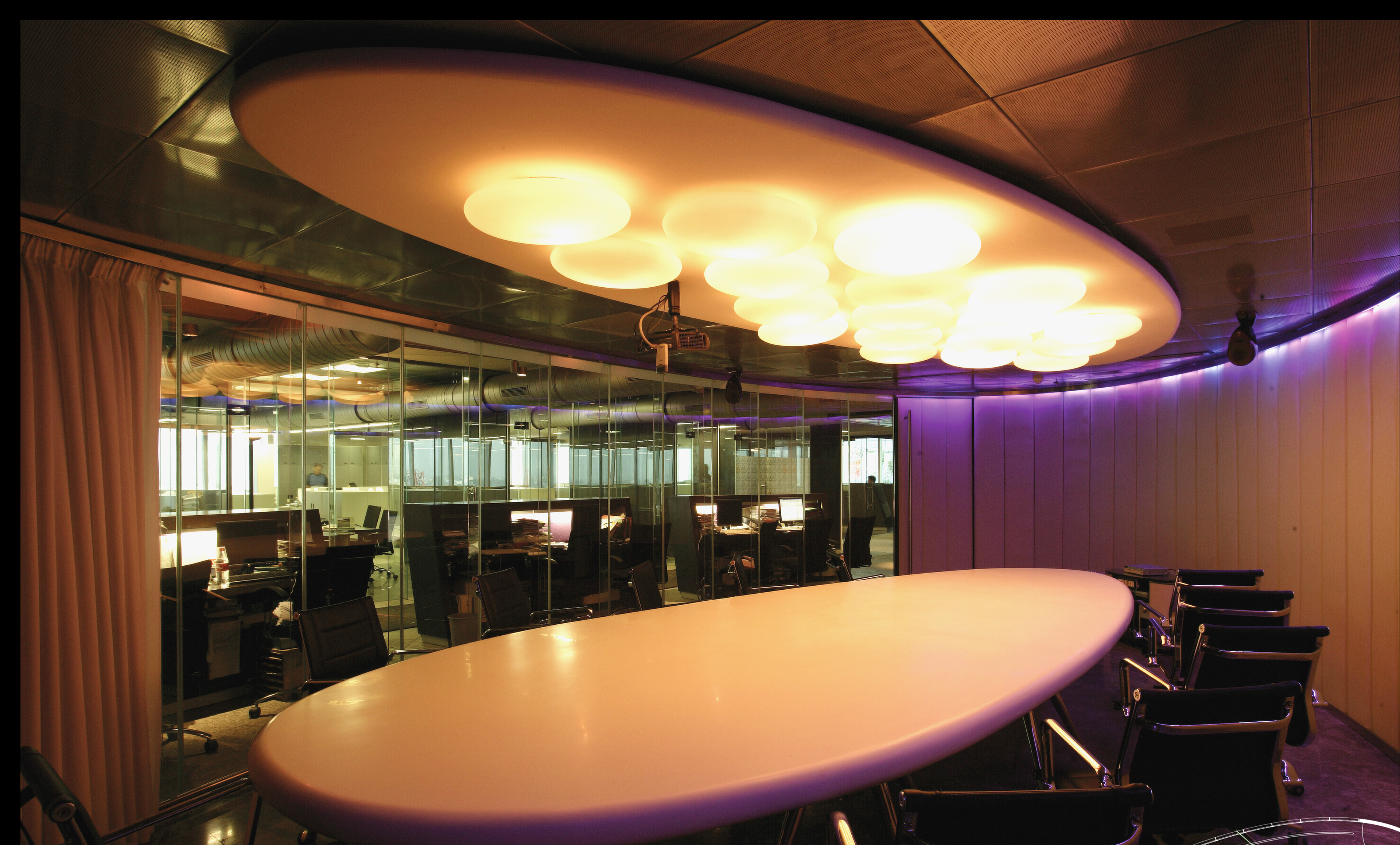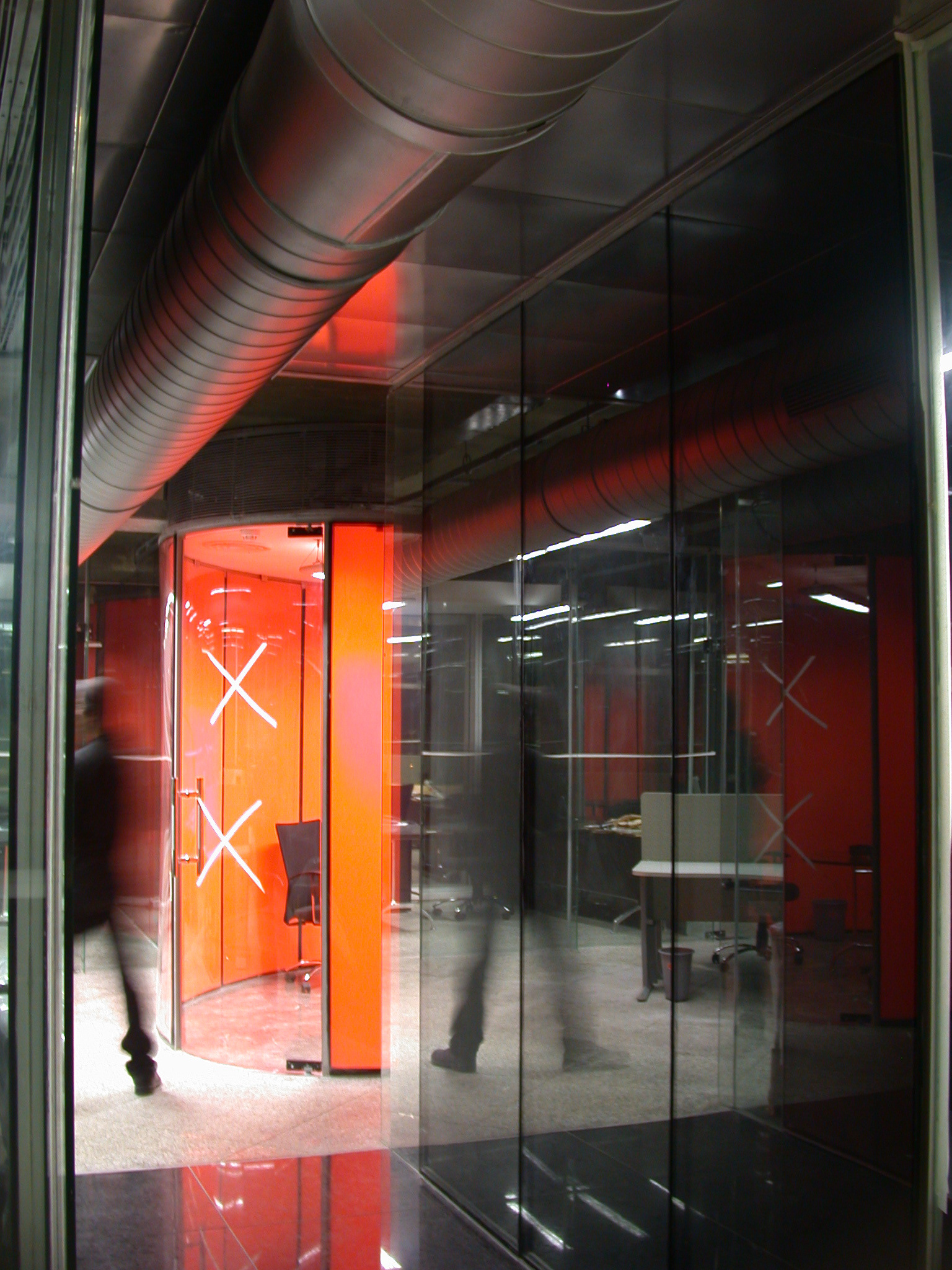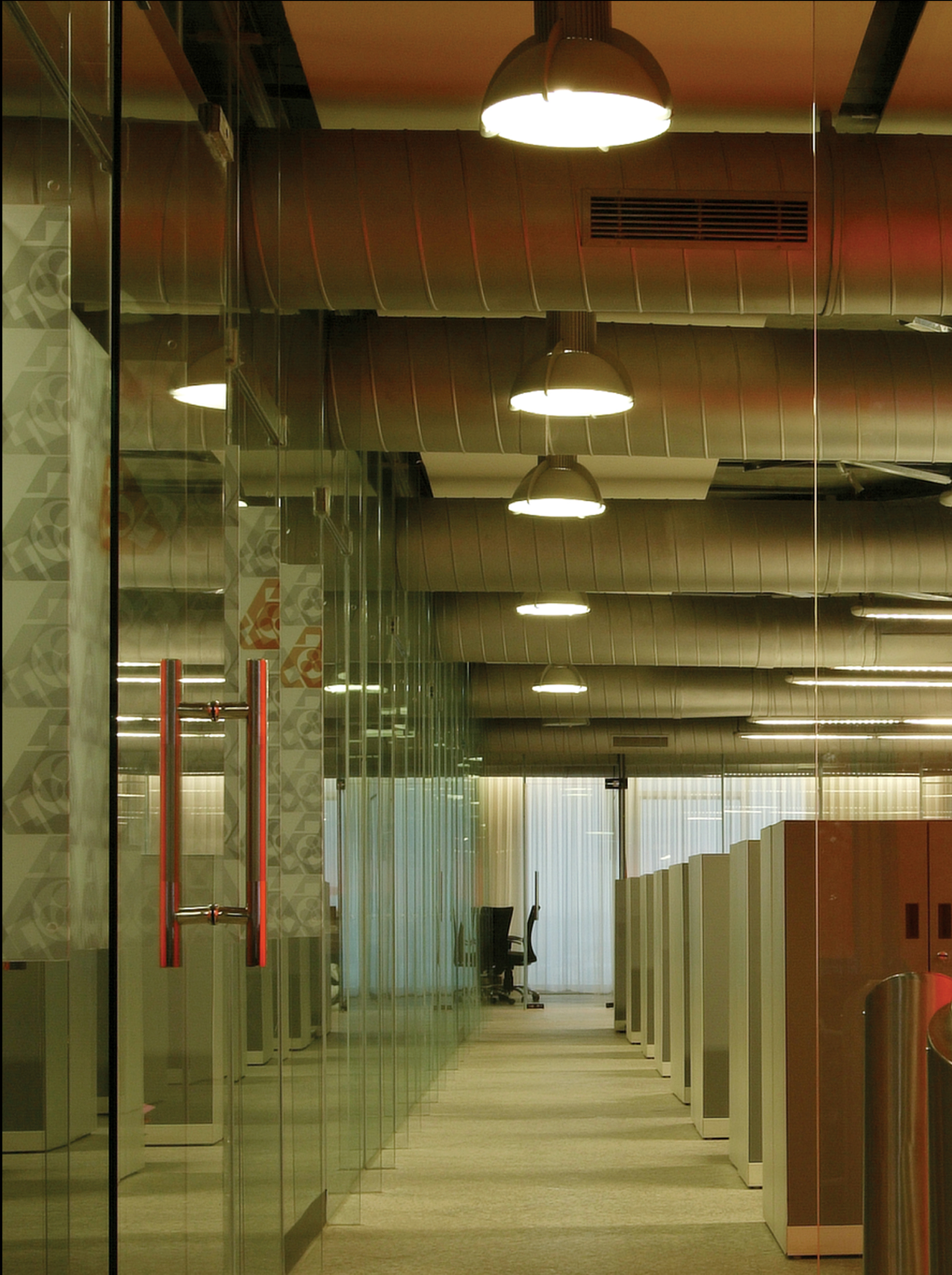 Selected materials have to facilitate trouble free future alterations and least regular maintenance, so crucial to highly used public spaces. Painted steel frames, clear and mirrored glass / glass fins, colored polycarbonate sheets, black / red painted MDF boards, sandwiched between large clear glass panels, are assembled into modular partitioning system and delineate individuals cabins and spaces for formal and informal meetings through the entire office. The illusionary effect of the multiple reflections of suspended lighting and color partitions on the opaque and clear glass surface is not only exciting but grants momentary privacy to the complete transparent cabins. Unlike the unpredictable vertical glass surfaces the flooring complements in structured gray granite, mute, infusing the office environment a touch of the modern corporate world.