Location :
New Delhi, India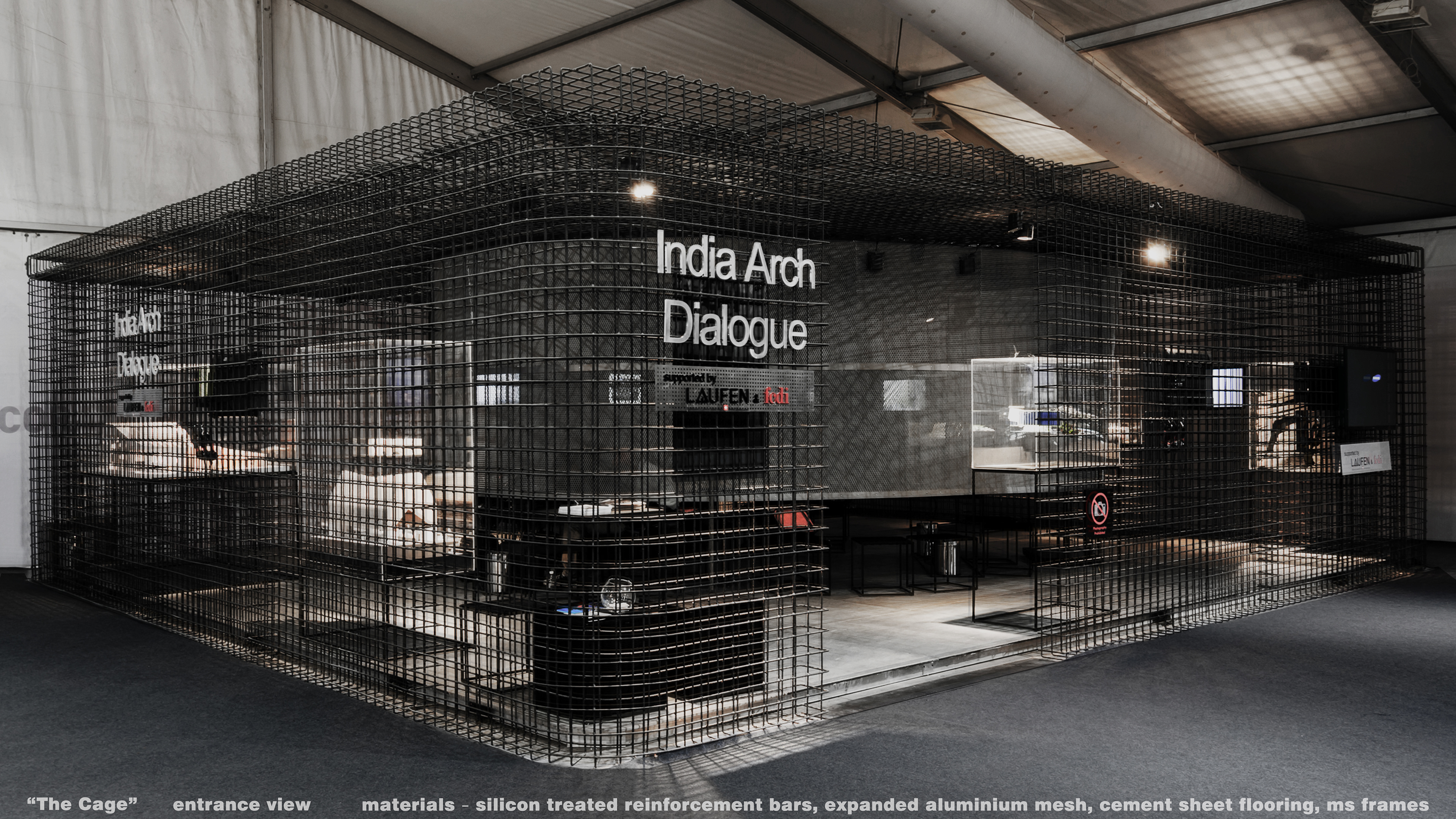 "An architectural dialogue with a larger audience will improve the aesthetics of our Built Environment".
It all started with the idea of displaying architecture models for public view of creative and dedicated international architects, i.e. Robbrecht van Dern, Kengo Kuma, Steven Holl, Bijoy Jain, Moshe Safdie, Toyo Ito, Fernando Menis, Langarita Navarro. 
​​​​​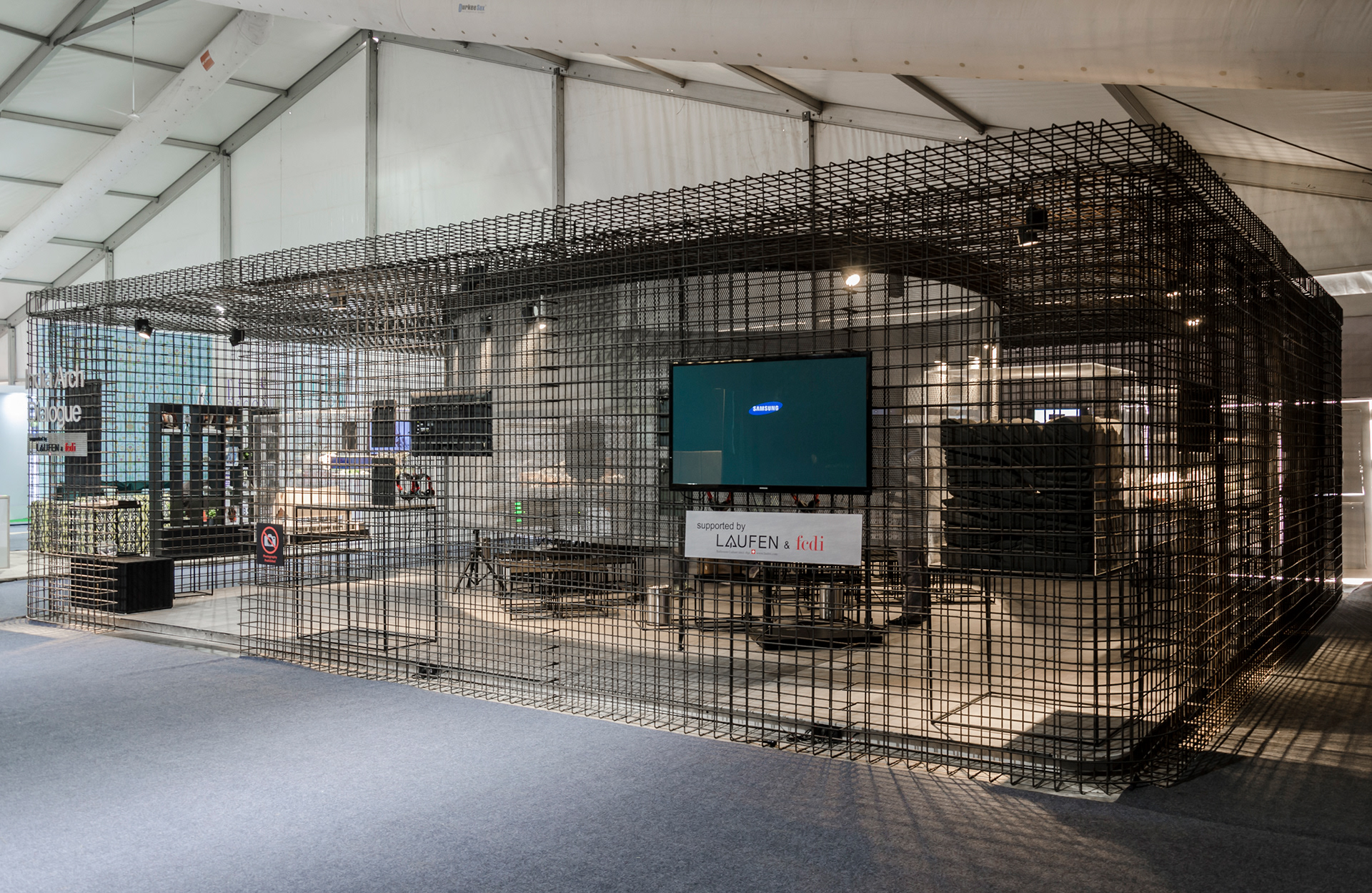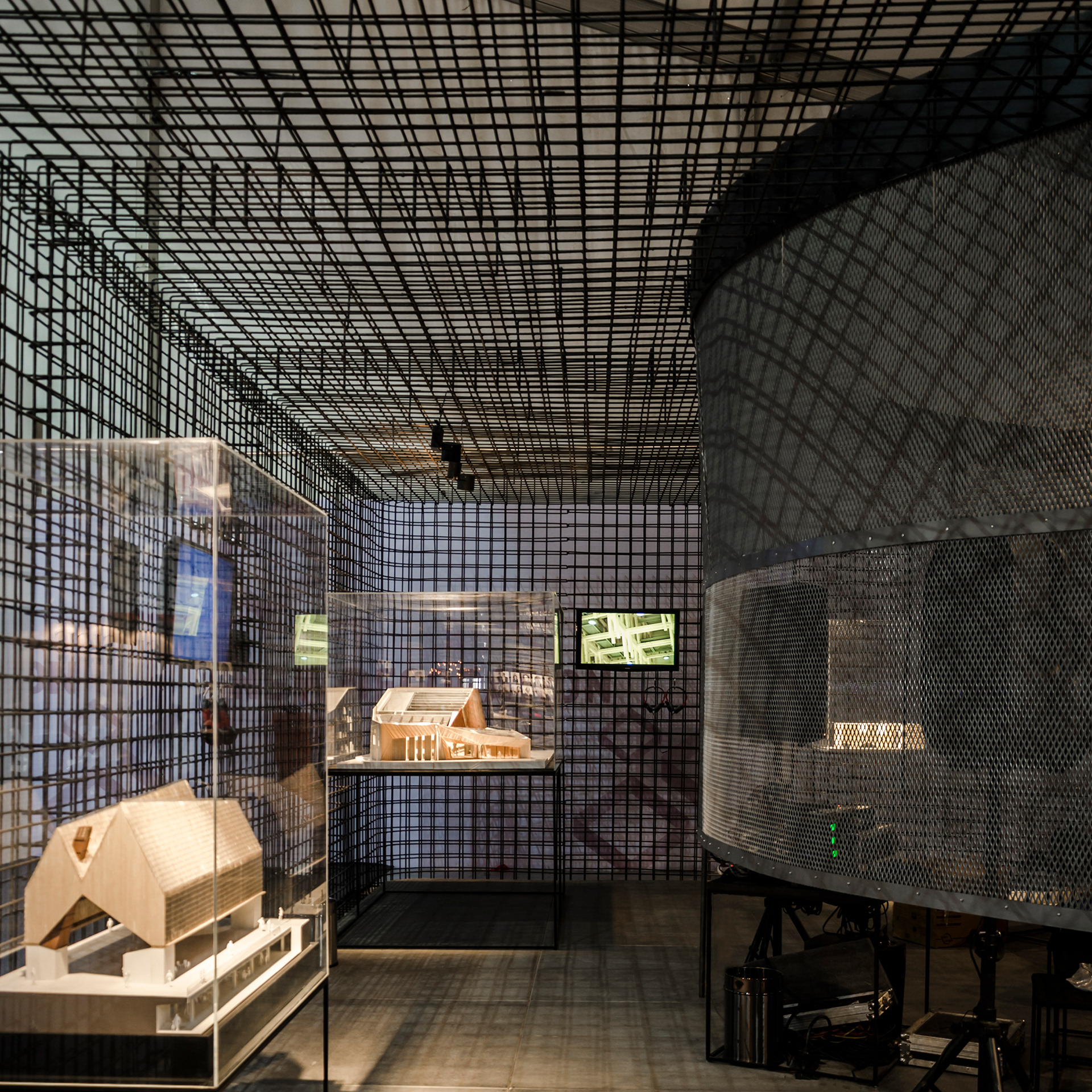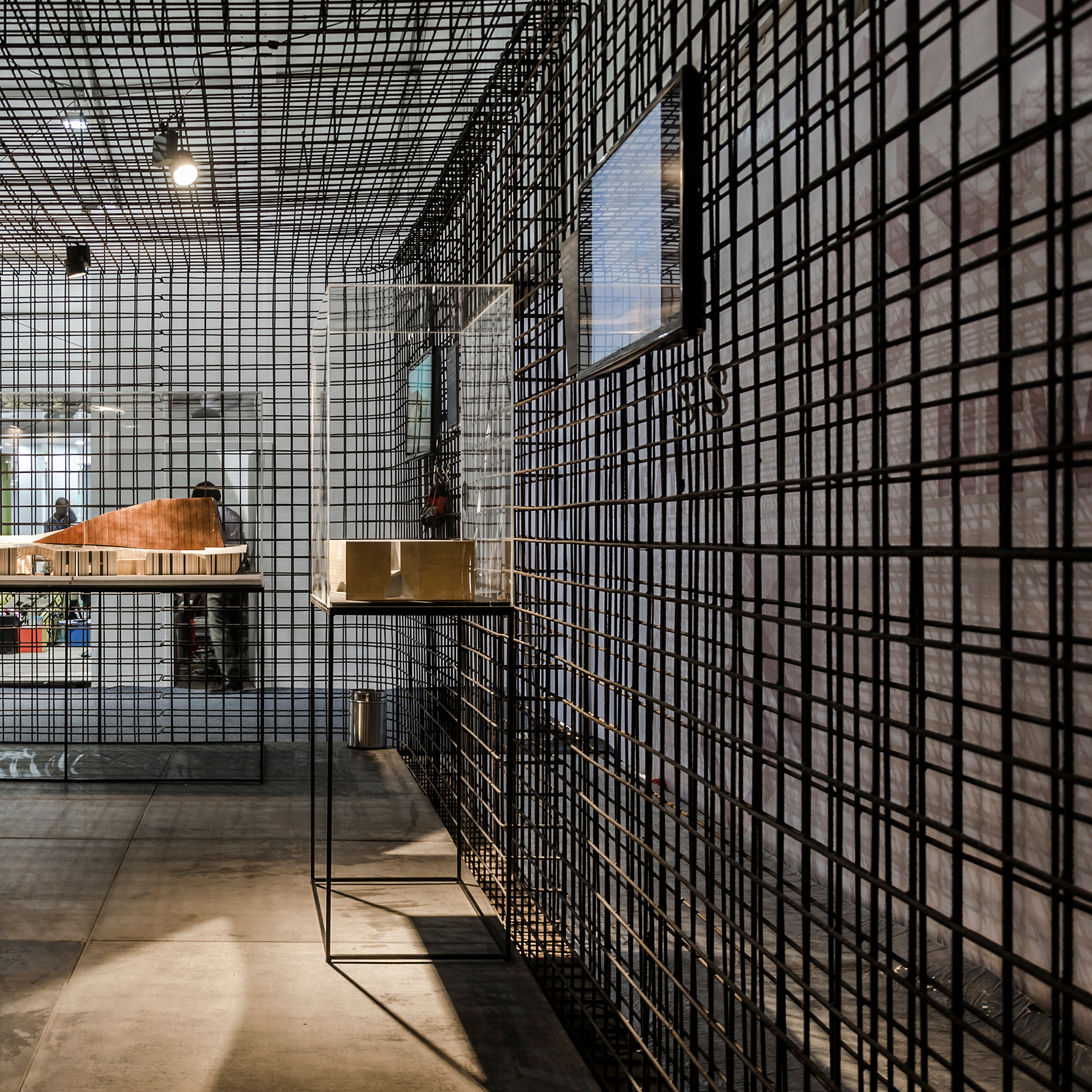 The exhibition "cage" houses various layers of interaction between the subject (audience & architects) & the object (architectural models). The architecture models are organized along an external path, circumambulating around the center and only defined by an expanded zinc mesh, which is the core interactive zone between the audience and the invited guest speaker. The center is metaphorically a place of ideation (the mind), orbited by the product (body). 
​​​​​​​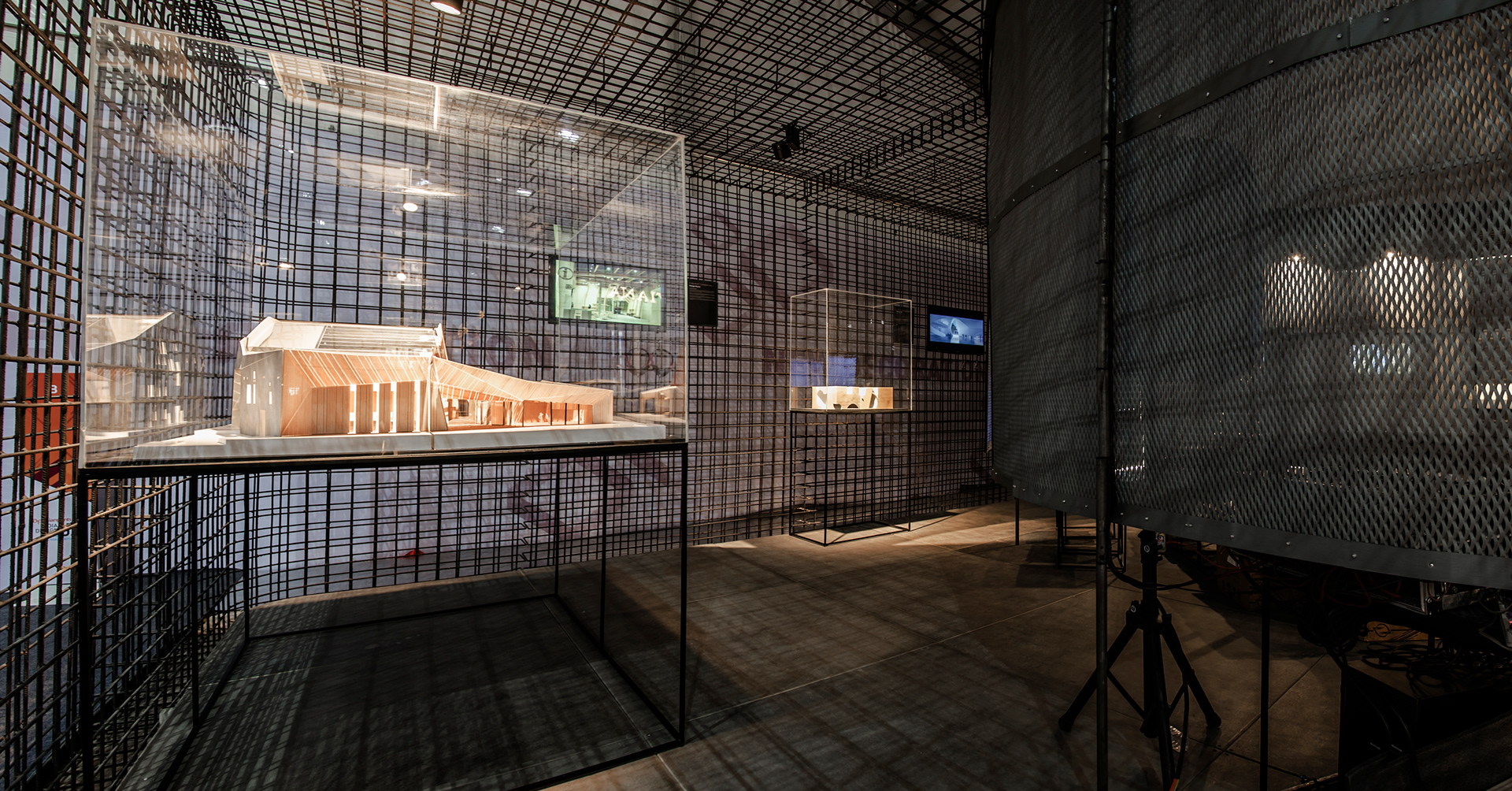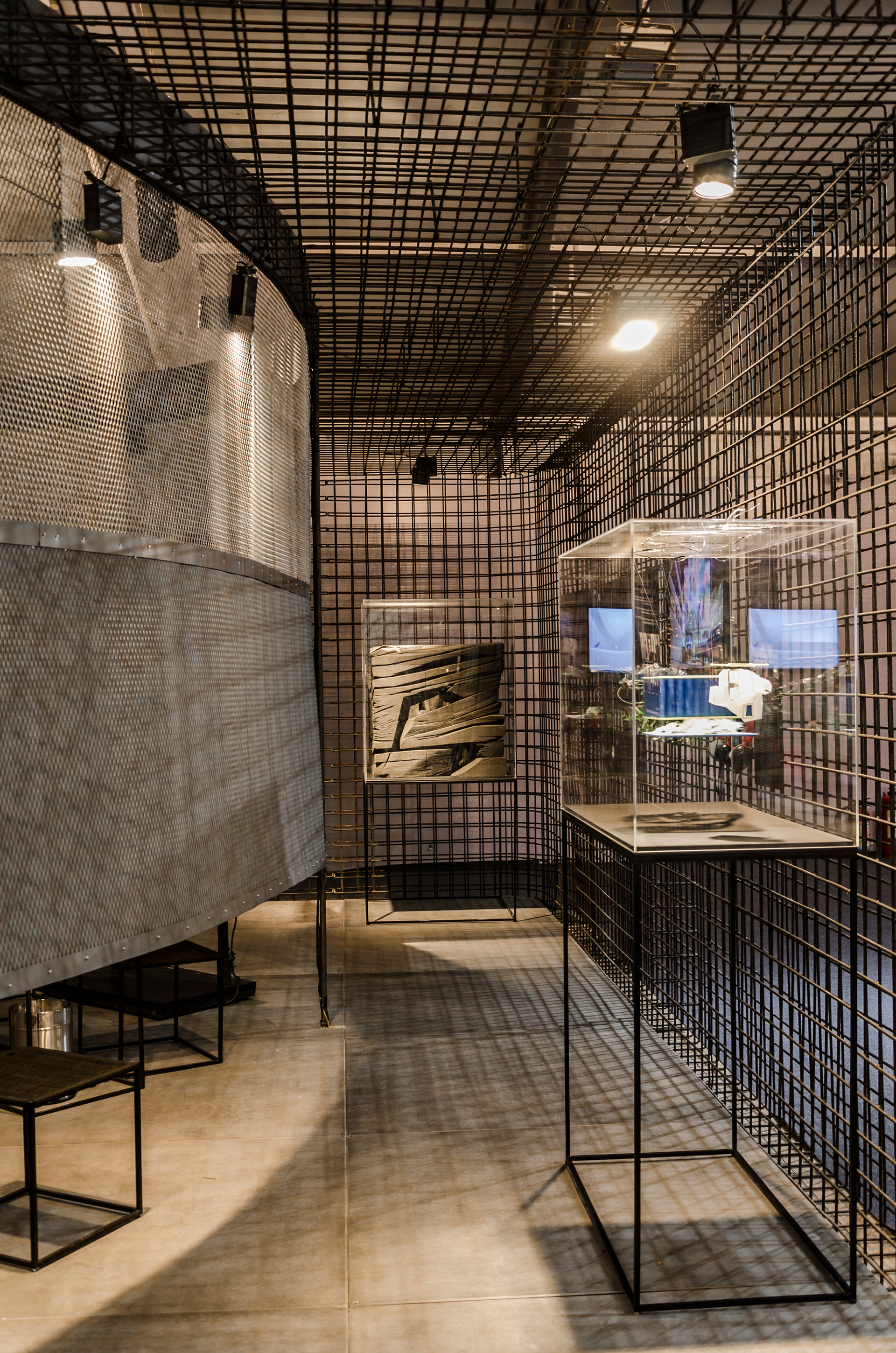 A mesh made of 8mm dia tor-steel bar, a very generic building material, has been welded to create a blurred cage, a device used for installation of multiple information panels, TV screens, lighting, etc. This kaleidoscopic arrangement of virtual reality is corresponding to the diverse reality of our cities and people. The visitor can opt to even circumambulate around the entire box and enjoy views into the internal spaces.